Watermelon Pudding
Dessert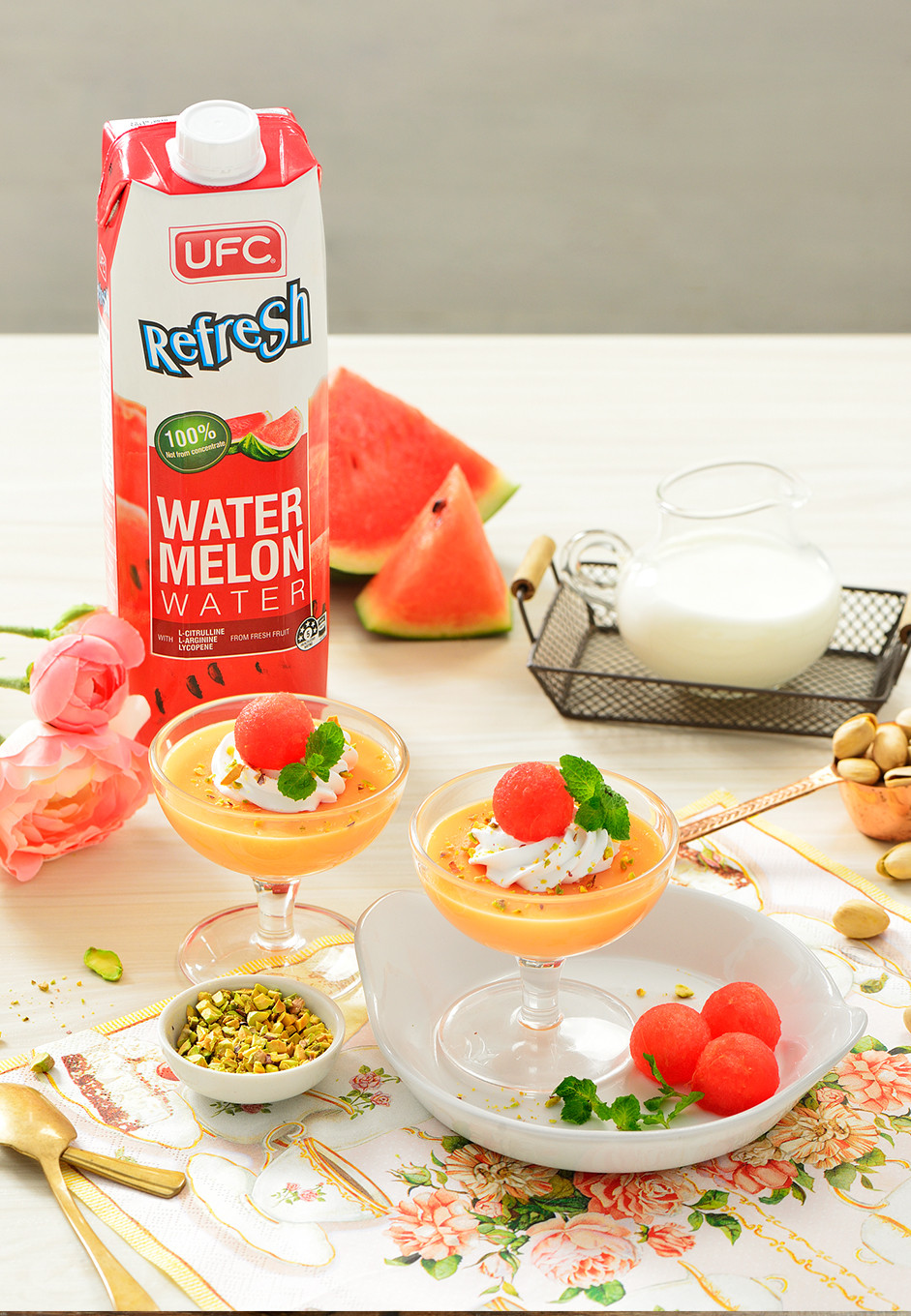 Ingredients
3/4 cup UFC Refresh 100% Watermelon Water
2 eggs Egg Yolk
1/4 cup Milk
2 tablespoons Corn Flour
3 tablespoons Sugar
1/4 teaspoon Salt
1 tablespoon Baked Pistachio, chopped
Instructions
Add UFC Watermelon 100%, corn flour, sugar and salt in a sauce pan.
Add egg yolk and milk, stir until combined.
Simmer on a low heat. Stir until thickened. Remove from the heat.
Pour into serving glass, chill until set. Decorate with whipped cream, chopped pistachio, watermelon ball and mint.
Video
---