/

Dates Chocolate Mousse Spread
Dates Chocolate Mousse Spread
Dessert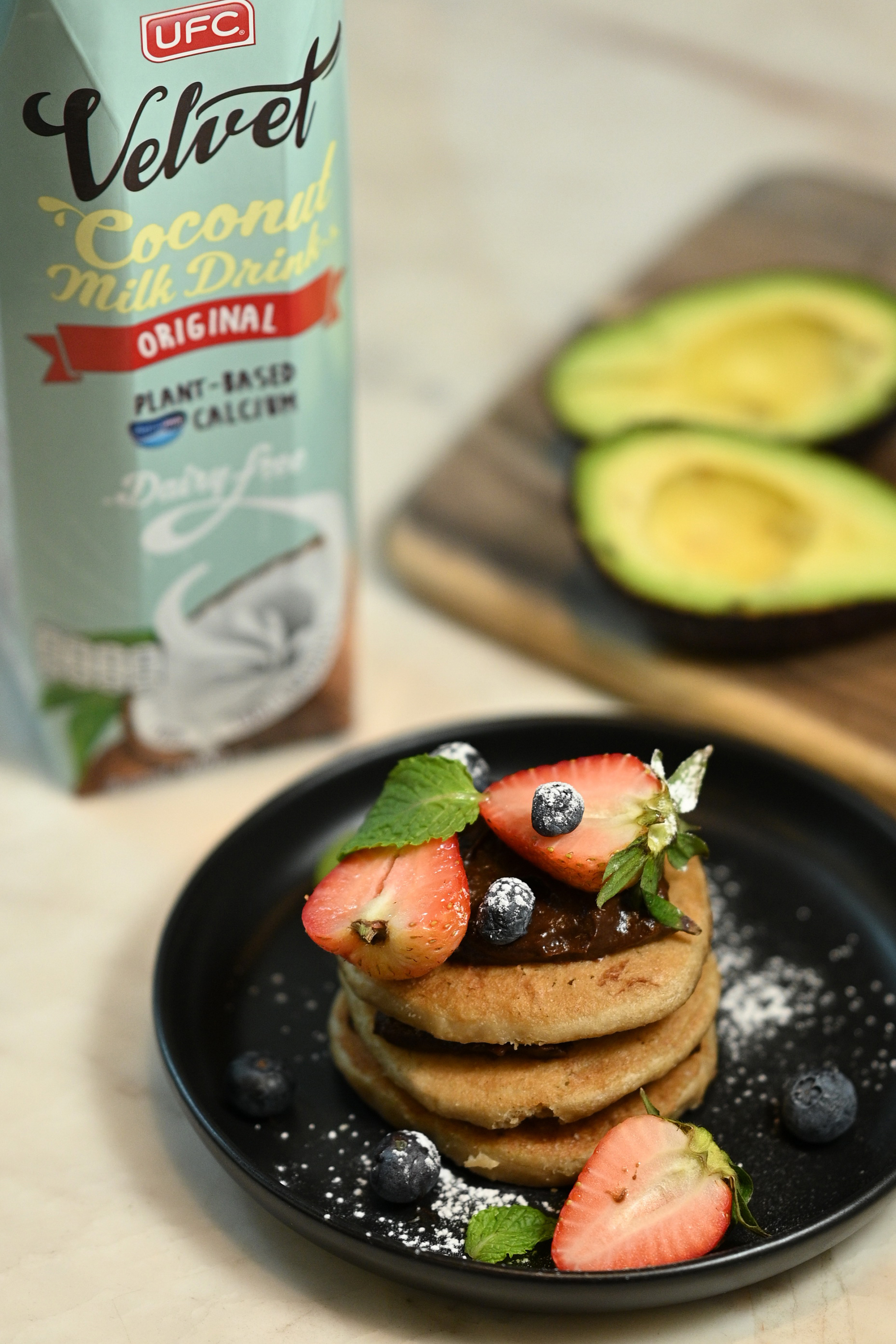 Ingredients
1 Avocado
2 Tablespoons Cocoa Powder
60 ml UFC Velvet Coconut Milk original
100 g Soaked Pitted Dates
Topping
Strawberries
Blueberries
Icing Sugar
Instructions
Soak dates in the water about 20 minutes until they are softened.
Blend avocado, dates, cocoa powder, and UFC Velvet Coconut Milk original in a food processor until it is well blended and has creamy texture.
Spread chocolate mousse spread on breads, pancakes or fruits.
Keep chocolate mousse spread in a tight container and keep it in a refrigerator up to 1 week.
Video
---