/

Crispy Coconut Cream Pie
Crispy Coconut Cream Pie
Dessert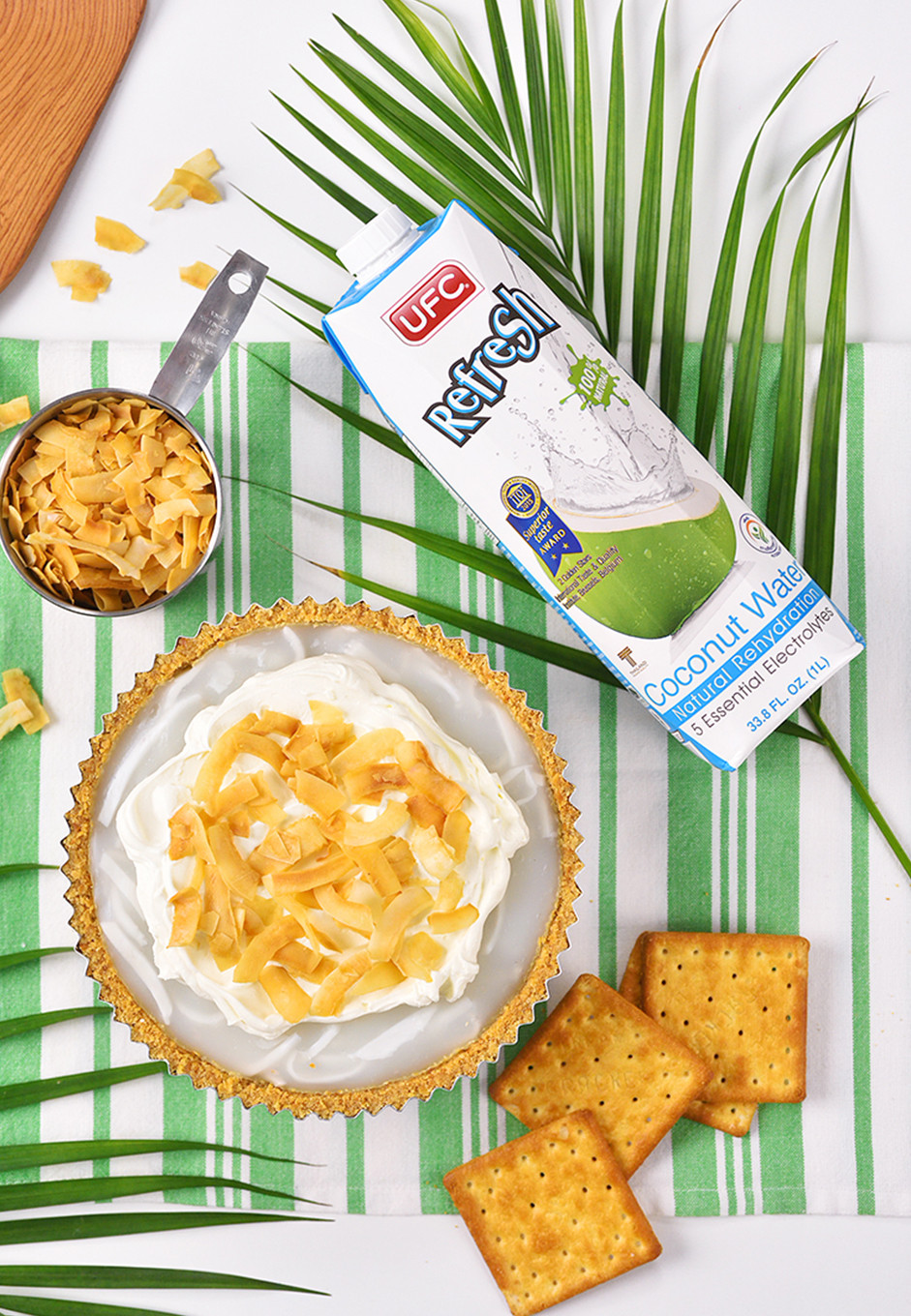 Ingredients
2 Cups Biscuits, roughly crushed
1/2 Cup Salted butter, melted
1/4 Cup Icing sugar
1 3/4 Cups UFC Refresh Coconut Water
1/2 Cup Young coconut flesh, cut in strips
5 Tablespoons Corn flour
3 Tablespoons Sugar
3/4 Cup Whipping cream
1/2 Cup Dried coconut
Instructions
Mix crushed biscuit with melted butter and half portion of icing sugar. Put the mixture in a pie mold, press down. Put the pie into a fridge until it set.
Put UFC Refresh Coconut Water, corn flour, sugar and coconut flesh into a pot and put on heat. Keep stirring until the mixture thickens. Put away from heat and stir to cool down.
Pour the mixture over the pie base and put the pie in a fridge until it is cool.
Beat whipping cream with 2 tablespoons of UFC Refresh Coconut Water and the rest of icing sugar until it stiffs. Put cream over the pie, sprinkle dried coconut on top and put into a fridge until serving time.
Video
---