/

Pork Stewed in Sweet Gravy & Coconut Water
Pork Stewed in Sweet Gravy & Coconut Water
Main Course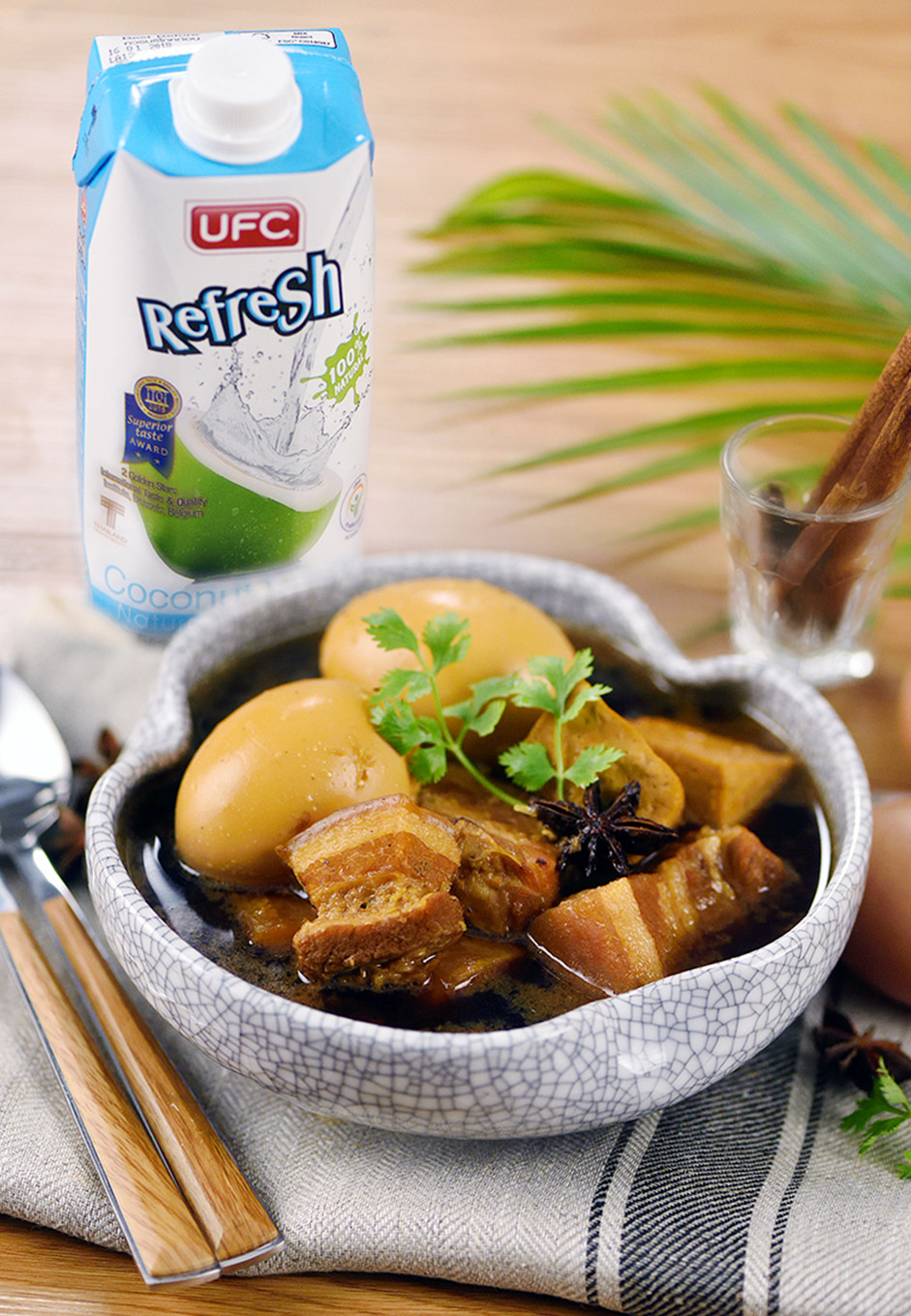 Ingredients
300 Grams Pork belly, cut in large size
3 Eggs, boiled
1 Piece Hard tofu, cut in quarters
3 Cups UFC Refresh Coconut Water
2 Coriander roots
5 Cloves Garlic
1 Teaspoon Black pepper
2-3 Tablespoons Palm sugar
1/4 Cup Soy sauce
1 Piece Cinnamon sticks (2-inch long)
2 Pieces Star anises
2 Tablespoons Vegetable oil
Instructions
Bash coriander roots, garlic and pepper together, Stir-fry with vegetable oil. Add palm sugar and stirring until sugar dissolve and turn into caramel.
Put pork belly in and keep stirring, when cooked, add UFC Refresh Coconut Water, cinnamon stick and star anises then seasoning with soy sauce. Simmer with low heat until boiled and the pork gets tender.
Add boiled eggs and tofu. Keep simmering until all ingredients get tender. When serve, sprinkle coriander on top.
Video
---