/

Vegan Grilled Tofu Salad
Vegan Grilled Tofu Salad
Main Course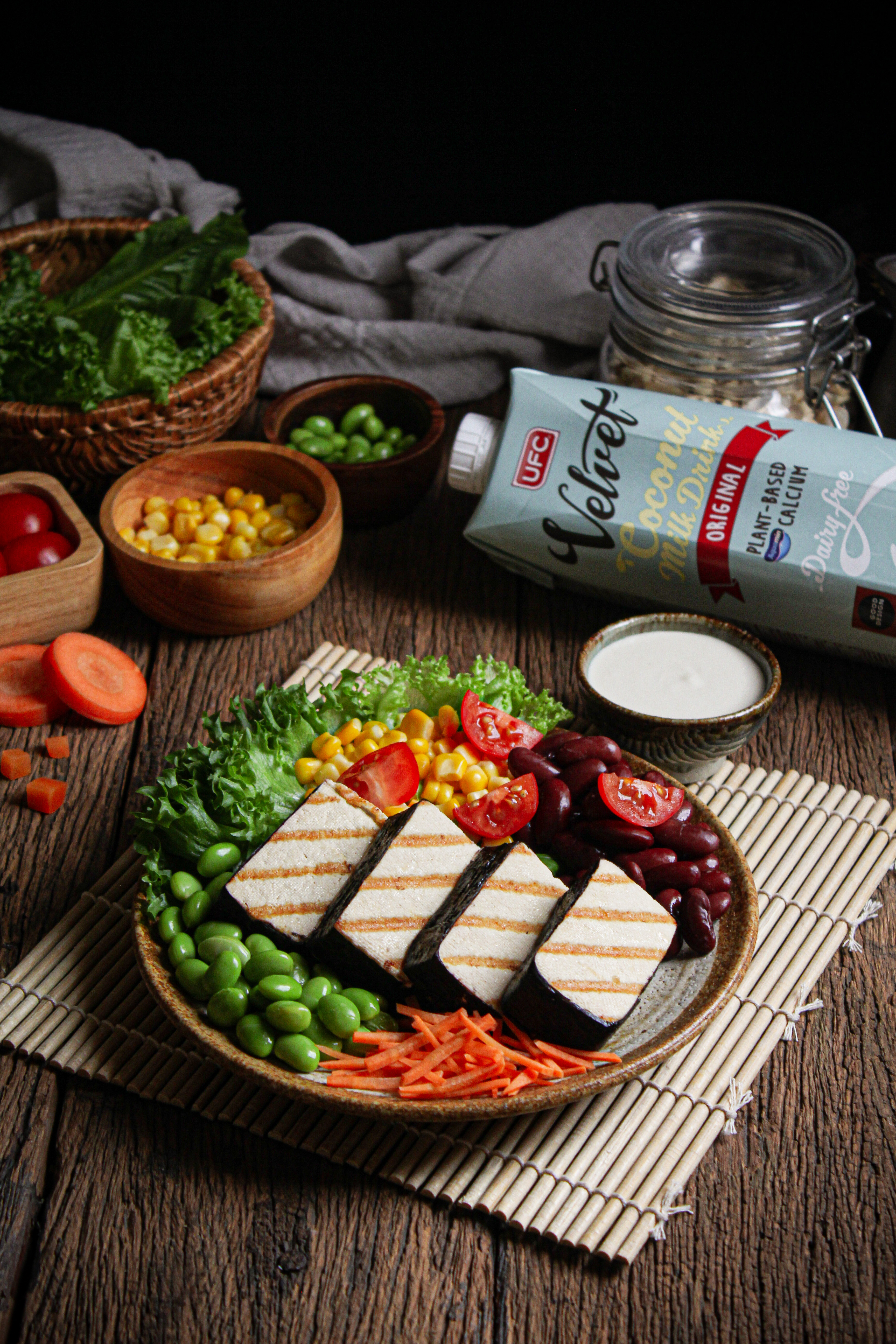 Ingredients
Sliced Tofu
Seaweed Sheets
¼ Tsp. Salt
Salad Mixes
Salad Dressing
150 g. Soaked Cashews
2 Tsps. Vinegar
½ Tsp. Salt
4 Tbsps. Olive Oil
80 ml. UFC Velvet Coconut Milk original
Instructions
Salad Dressing Preparation
Combine soaked cashews, vinegar, salt, olive oil, UFC Velvet Coconut Milk in a blender until well blend. Then transfer the salad dressing into a bowl.
Tofu Preparation
Sprinkle tofu with salt, wrap each piece of tofu with seaweed sheet and grill them until golden brown on both sides.
Serve grilled tofu with salad mixes and top with salad dressing.
Video
---