/

Vegan Deep Fried Corn Balls
Vegan Deep Fried Corn Balls
Appetizer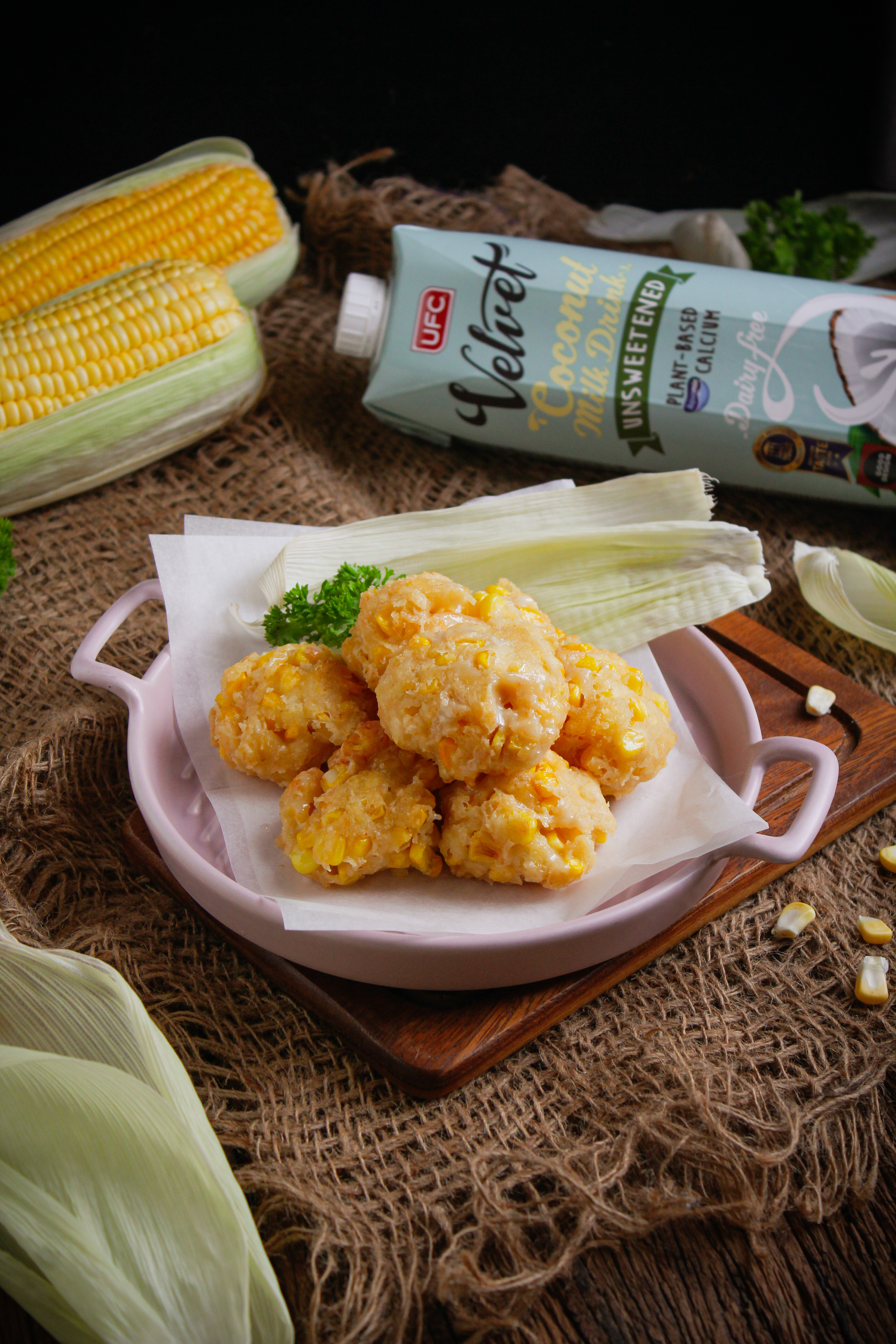 Ingredients
1 Ear Corn Kernels
2 Tbsps. Tempura Flour
1 Tsp. Salt
240 g. Crispy Flour
120 ml. Water
Cooking Oil (For Deep Frying)
Coconut Milk Filling Mixture
250 ml. UFC Velvet Coconut Milk unsweetened
1 Tbsp. Sugar
4 Tbsps. Vegan Sweetened Condensed Milk
1.5 Tbsp. Corn Flour
20 g. Margarine
Instructions
Combine corn kernels, tempura flour, salt and mix well. Chill in refrigerator for 15-20 minutes.
Coconut Milk Filling Preparation
Pour UFC Velvet Coconut Milk in a skillet pot, add sugar, vegan sweetened condensed milk and corn flour. Stir well over low heat until thicken. Add margarine and stir until dissolve. Set aside to cool completely. Transfer to a mold and put in the freezer until frozen. Remove from a mold and divide the frozen coconut milk filling into pieces.
Coat frozen coconut milk filling pieces with crispy flour and dip into soluble crispy flour.
Coat with the mixed corn kernels and roll into ball shape. Deep fry until golden brown and serve.
Video
---