Vegan Carbonara
Main Course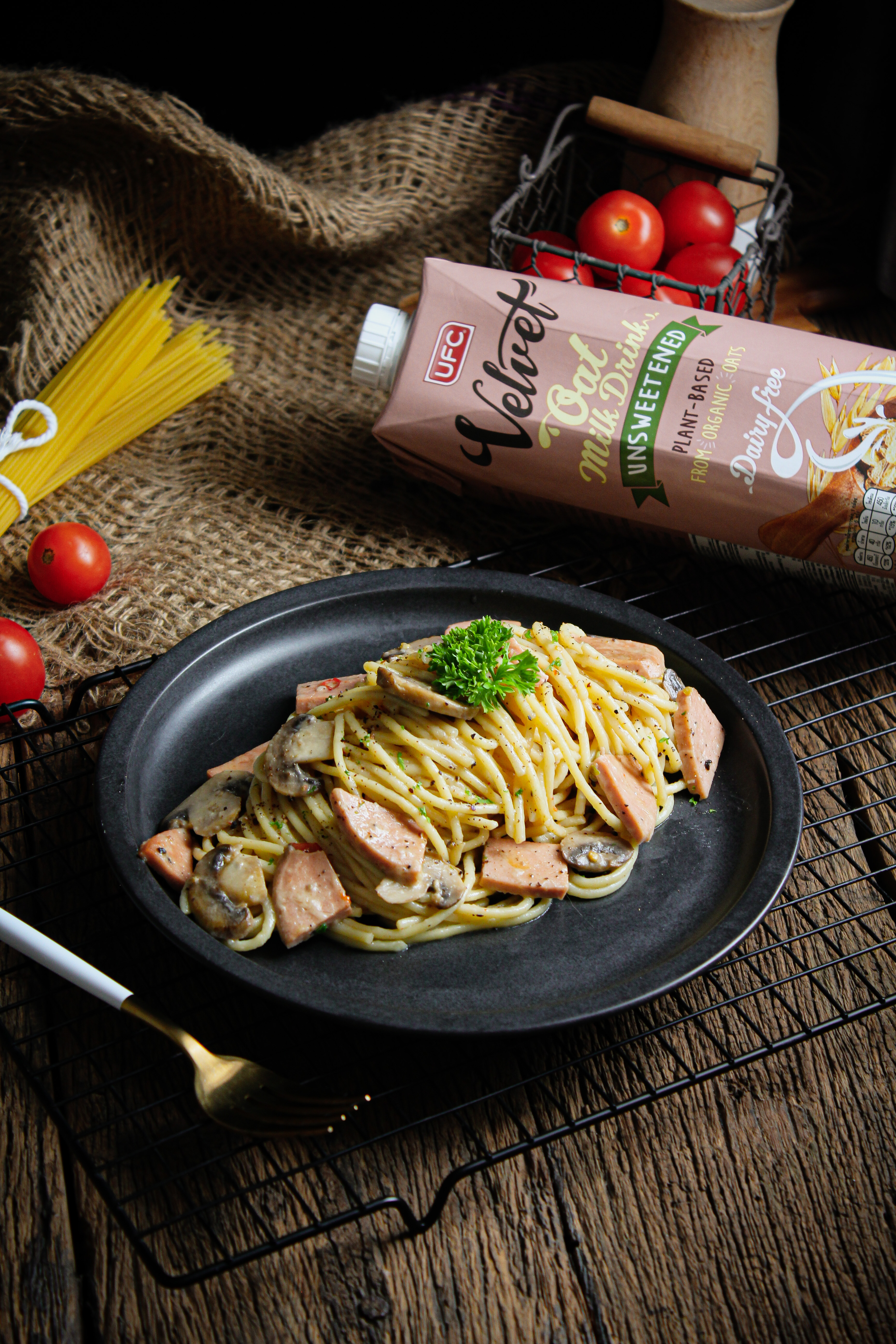 Ingredients
150 g. Spaghetti
¼ Tsp. Salt
1 Tbsp. Olive Oil
50 g. Vegan Ham
40 g. Sliced Champignon Mushrooms
1 Tbsp. Margarine
60 ml. UFC Velvet Oat Milk unsweetened
60 ml. Water
1 Tsp. All-Purpose Flour
1/8 Tsp. Salt
½ Tsp. Ground Black Pepper
1 Tbsp. Olive Oil
Parsley
Instructions
Boil the water, add salt, olive oil and spaghetti in a pot.
Boil spaghetti for 8-10 minutes or until al dente. Then transfer to a bowl, mix with olive oil and set aside.
Combine UFC Velvet Oat Milk, water, all-purpose flour, salt, ground black pepper and mix all ingredients together.
Heat margarine in a skillet pan until dissolve.
Add sliced champignon mushrooms, vegan ham and stir fry. Pour the mixed sauce and stir until fragrant.
Combine the cooked spaghetti and mix well. Ladle into a plate and garnish with parsley.
Video
---