/

Tropical Cinnamon Breeze
Tropical Cinnamon Breeze
Beverage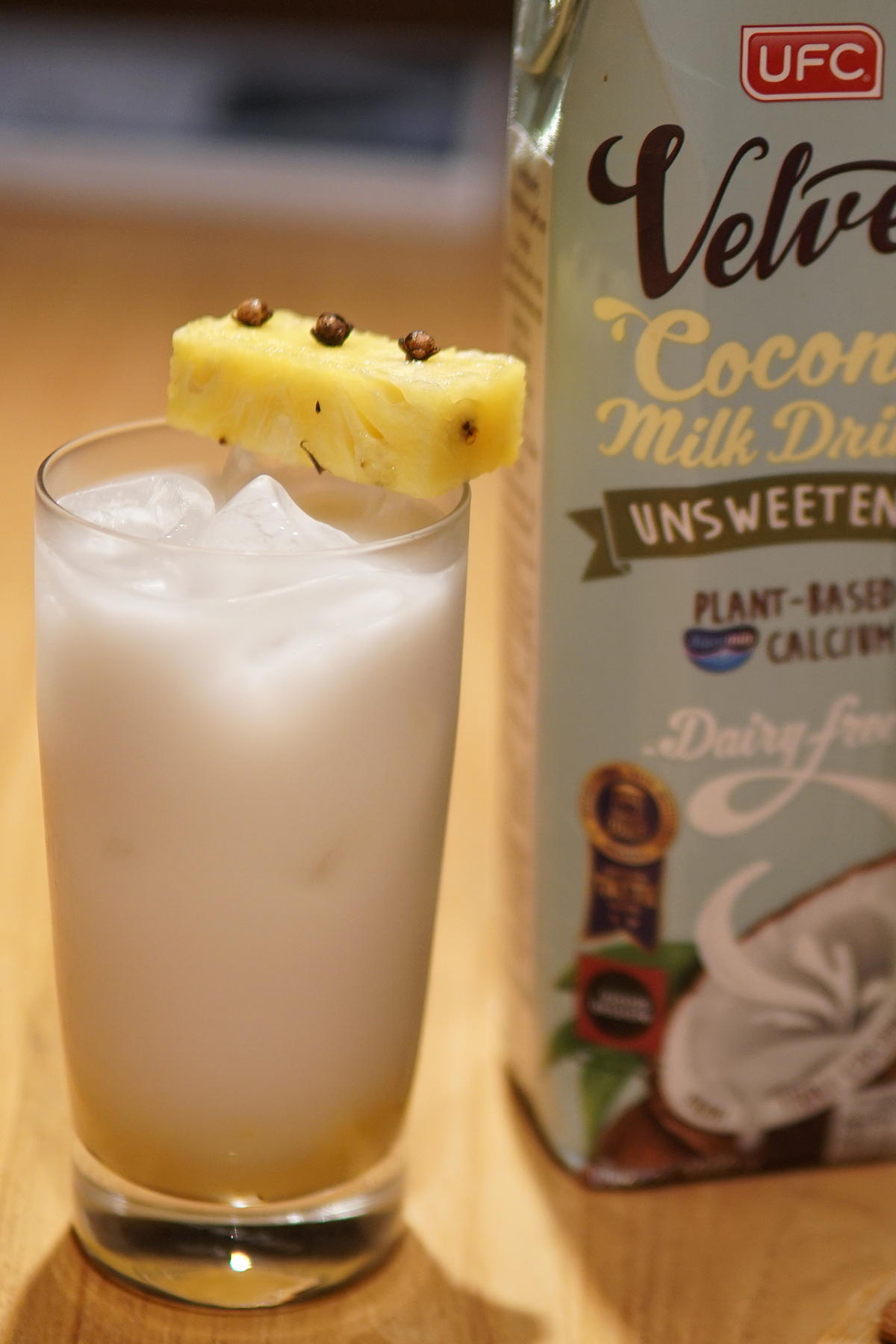 Ingredients
Cinnamon Syrup Mixture
5 g. Cinnamon
15 ml. Hot Water
3 tsps. Sugar
1 Piece Grilled Pineapple
30 ml. Cinnamon Syrup
90 ml. UFC Velvet Coconut Milk unsweetened
Ice
Garnish
Instructions
Combine cinnamon, hot water and sugar to prepare cinnamon syrup. Using a hand mixer to blend until well blended. Set aside until fragrance then filter out cinnamon extract syrup.
Roll pineapple out on sugar and burn sugar until caramelized.
Add pineapple into a glass and grind until puree.
Add cinnamon syrup, ice, UFC Velvet Coconut Milk and stir.
Garnish with pineapple and betel seeds. Burn betel seeds for fragrance.
Benefits
Cinnamon helps body fight infections, repair tissue damage and control blood glucose.
Video
---