Mala Rose' Milk Shake
Beverage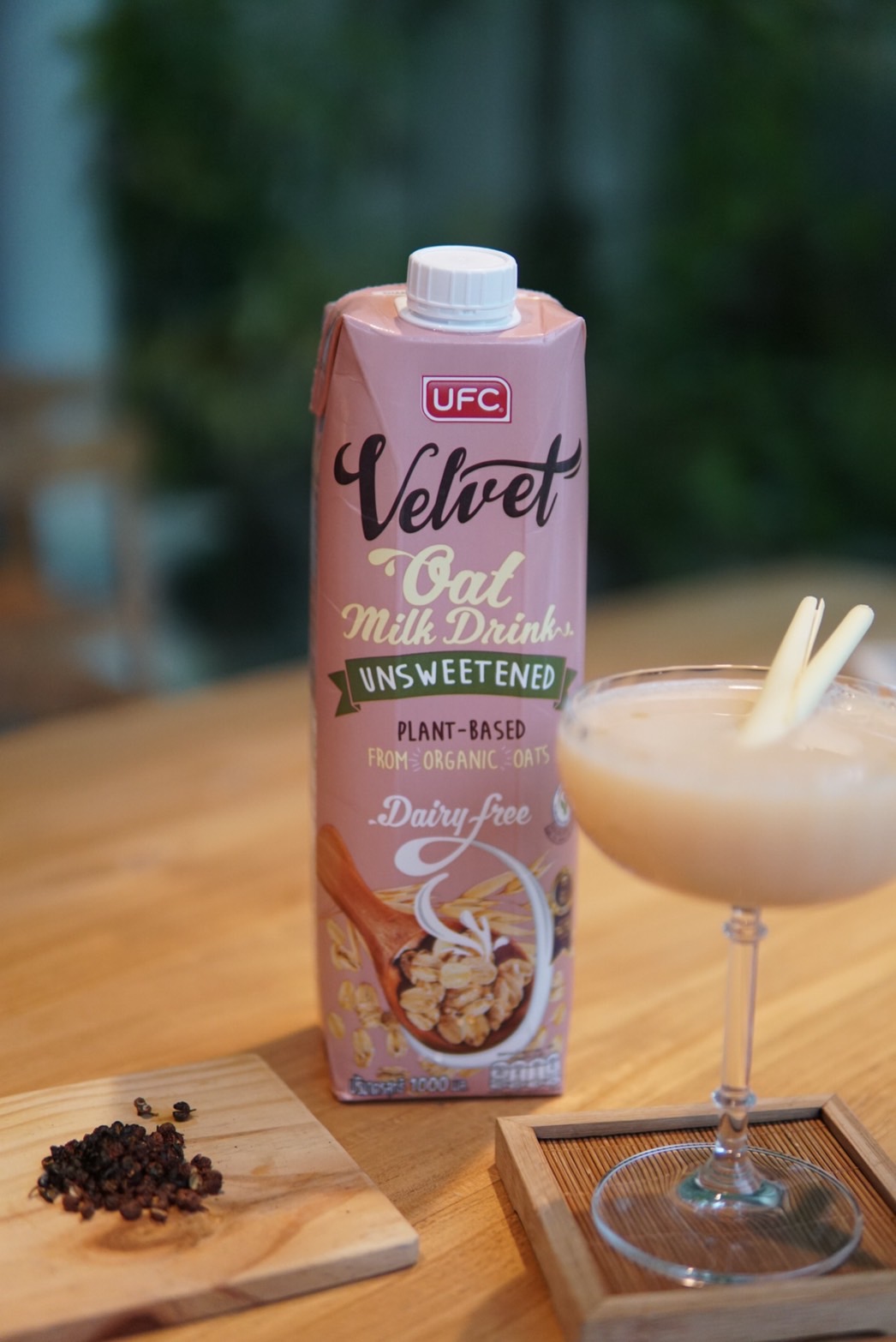 Ingredients
Mala Syrup Mixture
5 g. Mala
15 ml. Hot Water
3 tsps. Sugar
15 ml. Mala Oil Syrup
20 ml. Egg White
15 ml. Lychee Puree
15 ml. Rose Syrup
10 ml. Lemon
90 ml. UFC Velvet Oat Milk unsweetened
Mala Oil
Ice
Garnish
Instructions
Combine mala, hot water and sugar to prepare mala syrup. Using a hand mixer to blend until well blended then filter out mala extract syrup.
Burn mala and cover with glass for fragrance.
Add mala syrup into a shaker then egg white, lychee puree, rose syrup, lemon, UFC Velvet Oat Milk and ice. Shake well and pour the mixture into a glass.
Garnish with lemongrass and drop mala oil for fragrance.
Benefits
Mala helps boost metabolism and improve cardiovascular health.
Video
---