Red Velvet Cookies
Dessert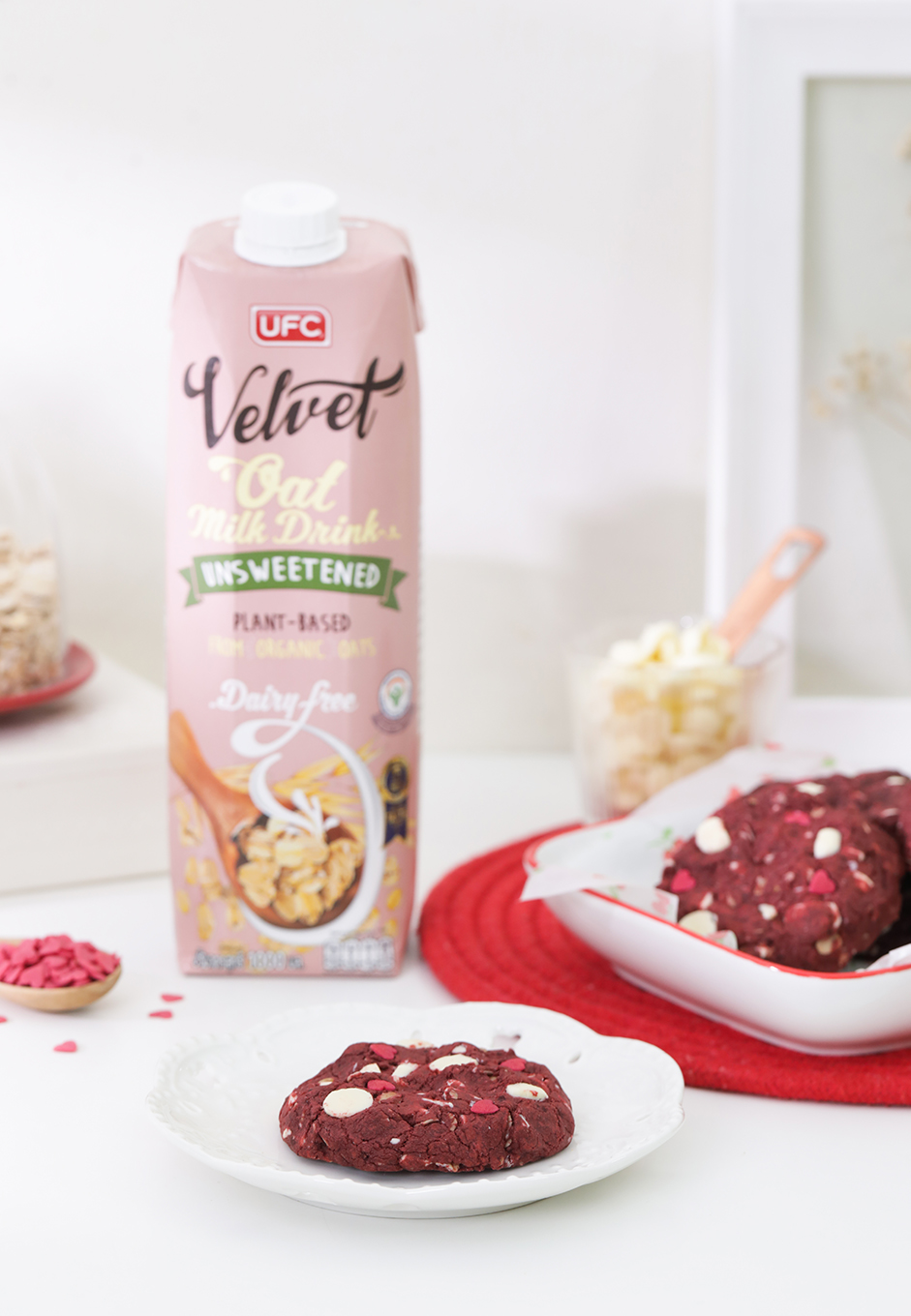 Ingredients
35 g. Brown Sugar
50 g. Sugar
65 g. Coconut Oil
5 tsps. Vanilla Extract
2 tsps. Red Food Coloring
90 ml. UFC Velvet Oat Milk unsweetened
175 g. All Propose Flour
1/2 tsp. Baking Powder
1/2 tsp. Baking Soda
7 g. Cocoa Powder
1/4 tsp. Salt
25 g. Rolled Oat
70 g. White Chocolate
Topping
White Chocolate
Sprinkles
Instructions
Put brown sugar, sugar, coconut oil, vanilla extract, red food coloring, and UFC Velvet Oat Milk into the mixing bowl. Stir well.
Add all propose flour, baking powder, baking soda, cocoa powder, and salt into the mixing bowl. Mix until combined.
Add rolled oat and white chocolate. Fold and mix until all ingredients are completely combined.
Scoop the cookie dough on the sheet.
Decorate with white chocolate and sprinkles.
Chill the cookie dough for 20 minutes and bake at 180 C° for 13-15 minutes. Ready to serve.
Video
---