/

Nutmeg Honey Dalgona Coffee
Nutmeg Honey Dalgona Coffee
Beverage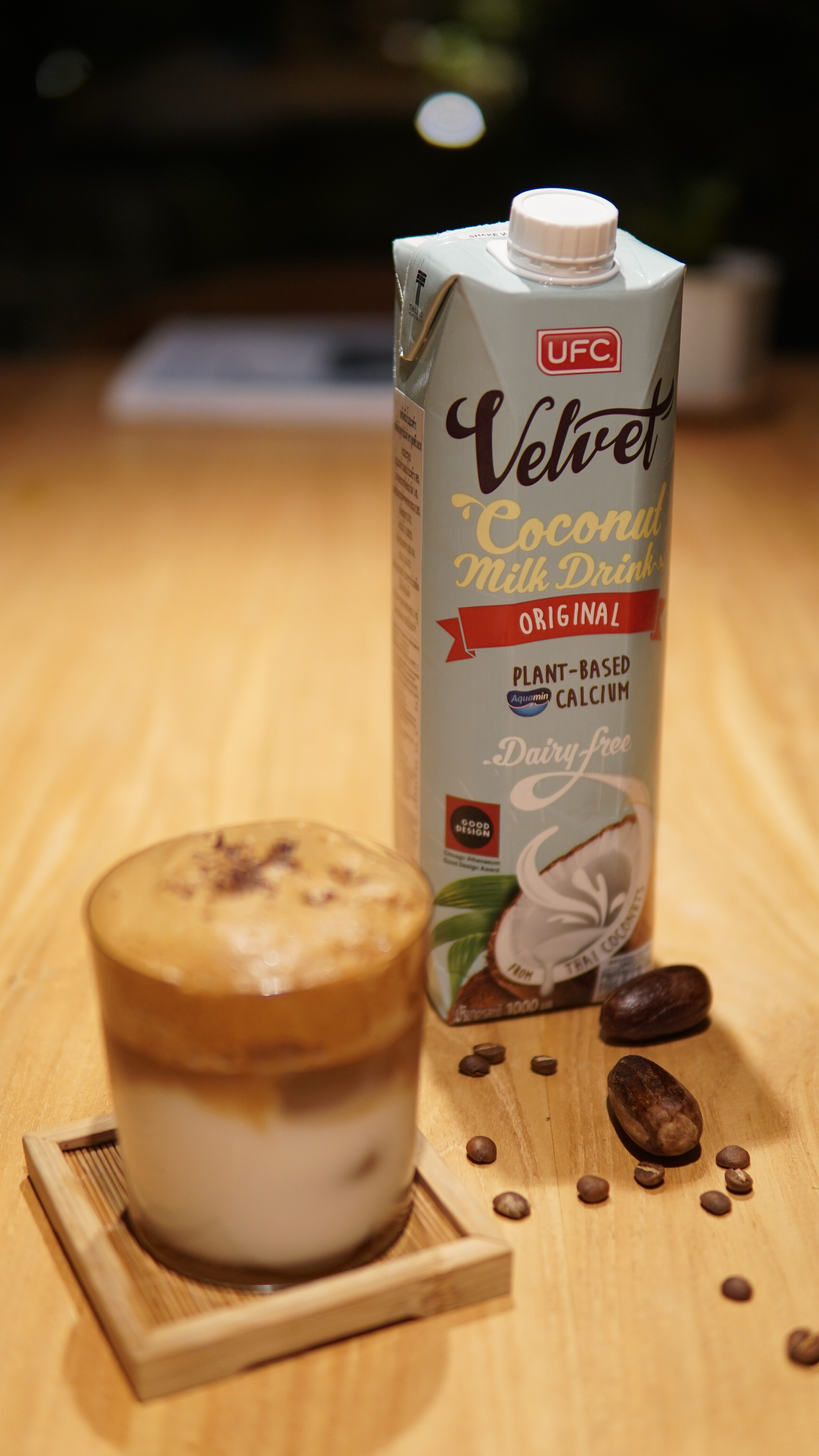 Ingredients
Honey Brown Sugar Mixture
10 ml. Honey
15 ml. Hot Water
3 tsps. Brown Sugar
Nutmeg Dalgona Coffee Mixture
2 tbsps. Sugar
1 tsp. Nutmeg
1 tbsp. Instant Coffee
90 ml. Hot Water 90 ml.
15 ml. Honey Brown Sugar
90 ml. UFC Velvet Coconut Milk original
Ice
Garnish
Instructions
Combine honey, hot water and brown sugar to prepare honey brown sugar. Blend well until sugar is dissolved.
Add sugar, nutmeg, instant coffee and hot water into a bowl to prepare nutmeg dalgona coffee. Using a hand mixer to whisk until mixture turns silky smooth and shiny.
Add honey brown sugar into a glass then ice and UFC Velvet Coconut Milk. Top with nutmeg dalgona coffee.
Sprinkle with nutmeg and burn for fragrance.
Benefits
Nutmeg helps relieve pain, regulate digestion, improve sleep and boost brain health.
Video
---