Honey Ginger Latte
Beverage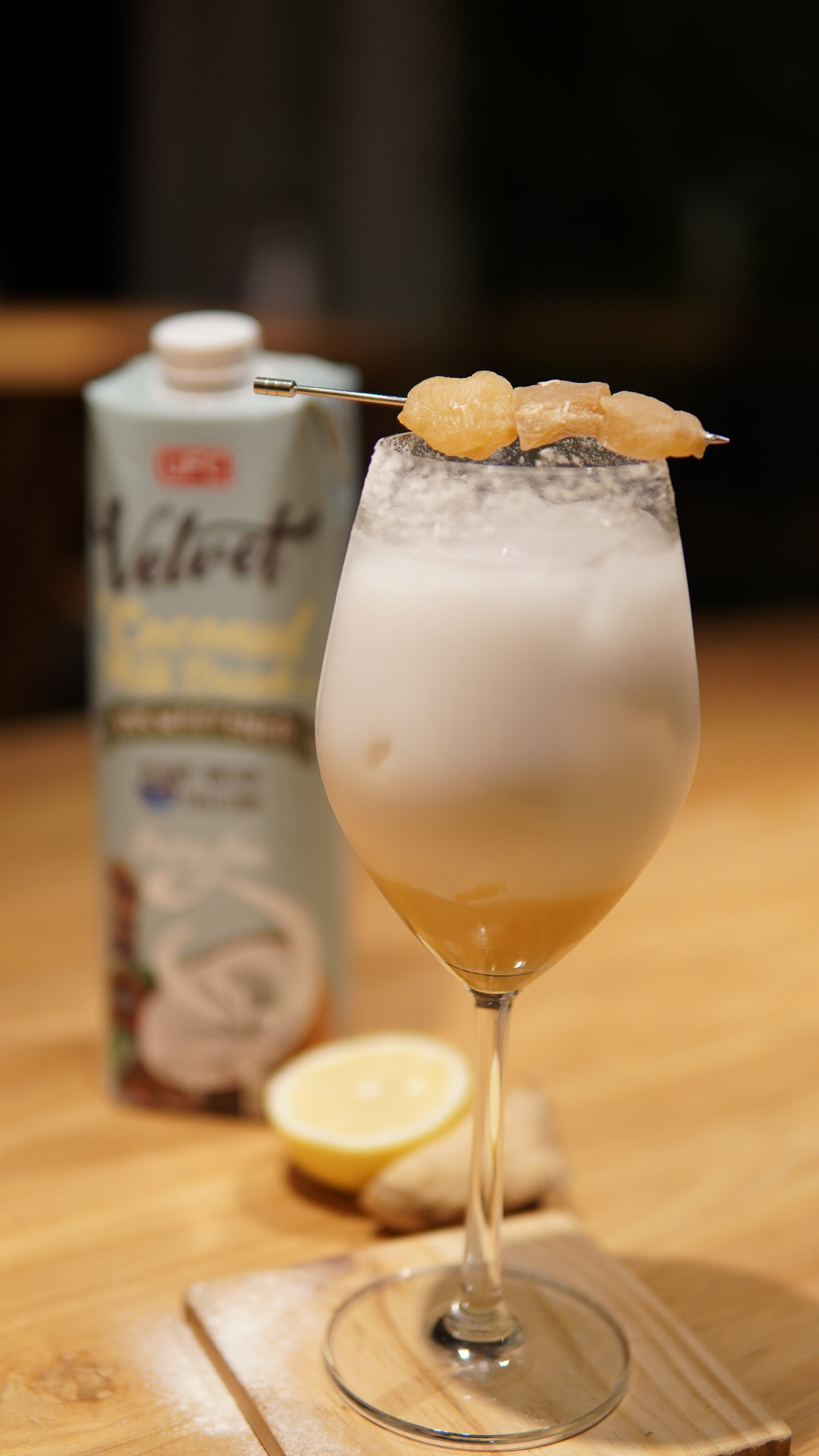 Ingredients
Ginger Syrup Mixture
1 tsp. Sweet Ginger Powder
30 ml. Hot Water
1 tsp. Sweet Ginger Powder
15 ml. Lemon Juice
1 tsp. Honey
10 ml. Ginger Syrup
90 ml. UFC Velvet Coconut Milk unsweetened
Ice
Garnish
Instructions
Combine sweet ginger powder and hot water. Blend well until ginger powder is dissolved.
Moist the rim of glass by rubbing wedge of lemon and sprinkle ginger powder.
Add ginger powder into a glass. Add lemon juice, honey, ginger syrup, ice and UFC Velvet Coconut Milk.
Garnish with dried ginger.
Benefits
Ginger helps stimulate the digestive system and reduce blood sugar.
Video
---