/

Nian Gao/Coconut Rice Cake
Nian Gao/Coconut Rice Cake
Dessert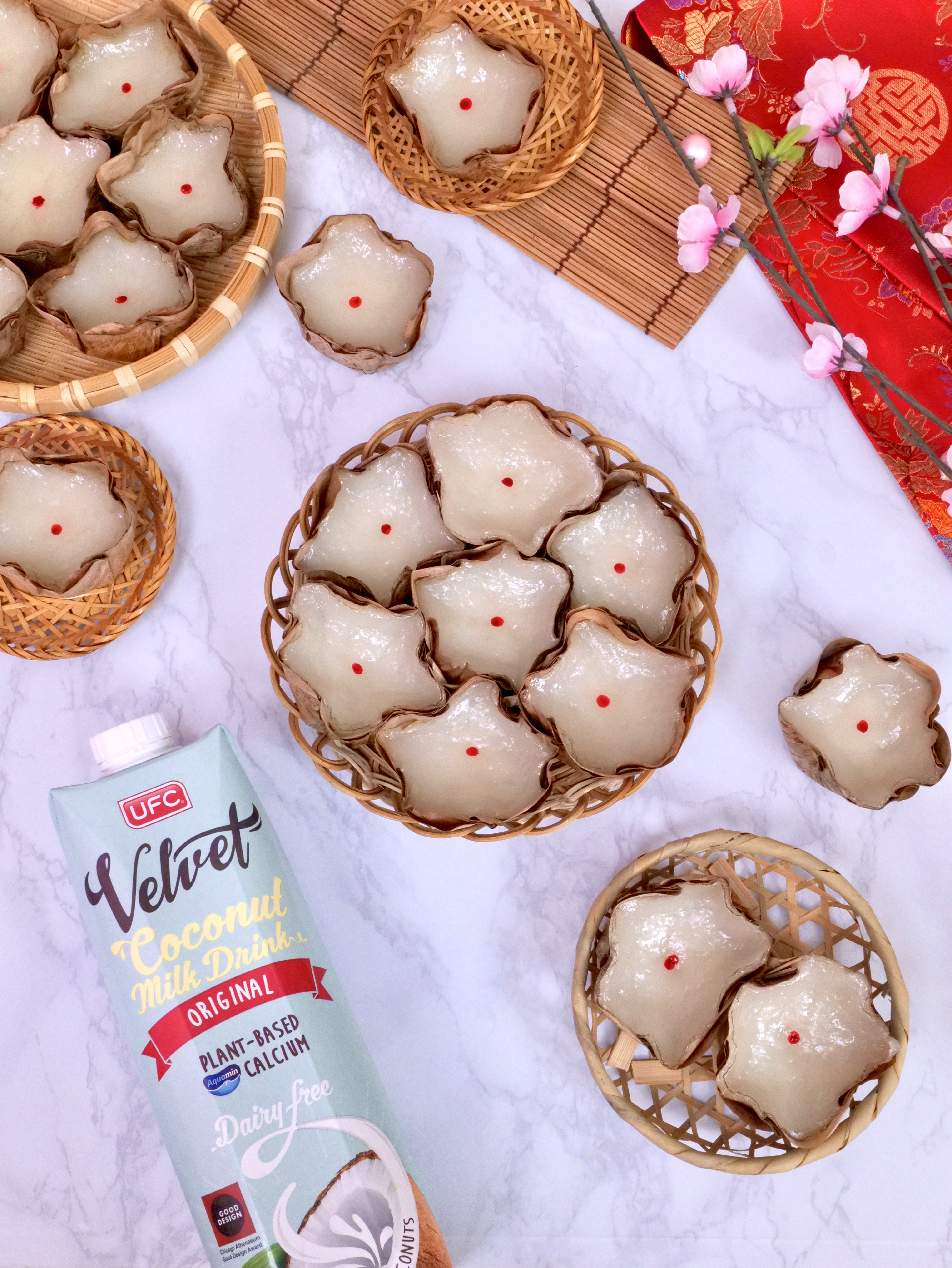 Ingredients
500 g Glutinous Rice Flour
440 g Sugar
¼ Tsp. Salt
280 ml UFC Velvet Coconut Milk unsweetened
300 ml Water
Red Food Color
Vegetable Oil (Greasing The Banana Leaf Cups)
Banana Leaf Cups
Instructions
Combine glutinous rice flour, sugar, salt in a mixing bowl and stir evenly.
Add UFC Velvet Coconut Milk and toss thoroughly. Add the remaining Coconut Milk and continue mixing. Gradually add water until it begins to coagulate. Knead dough and add the remaining water until sticky and smooth.
Grease the banana leaf cups with vegetable oil.
Pour the mixture into ¾ of banana leaf cups.
Steam over medium heat for 20-25 minutes until thoroughly cooked and cool down.
Mark a small dot by using red food color in the middle and serve.
Video
---