/

Floral Osmanthus Oat Latte
Floral Osmanthus Oat Latte
Beverage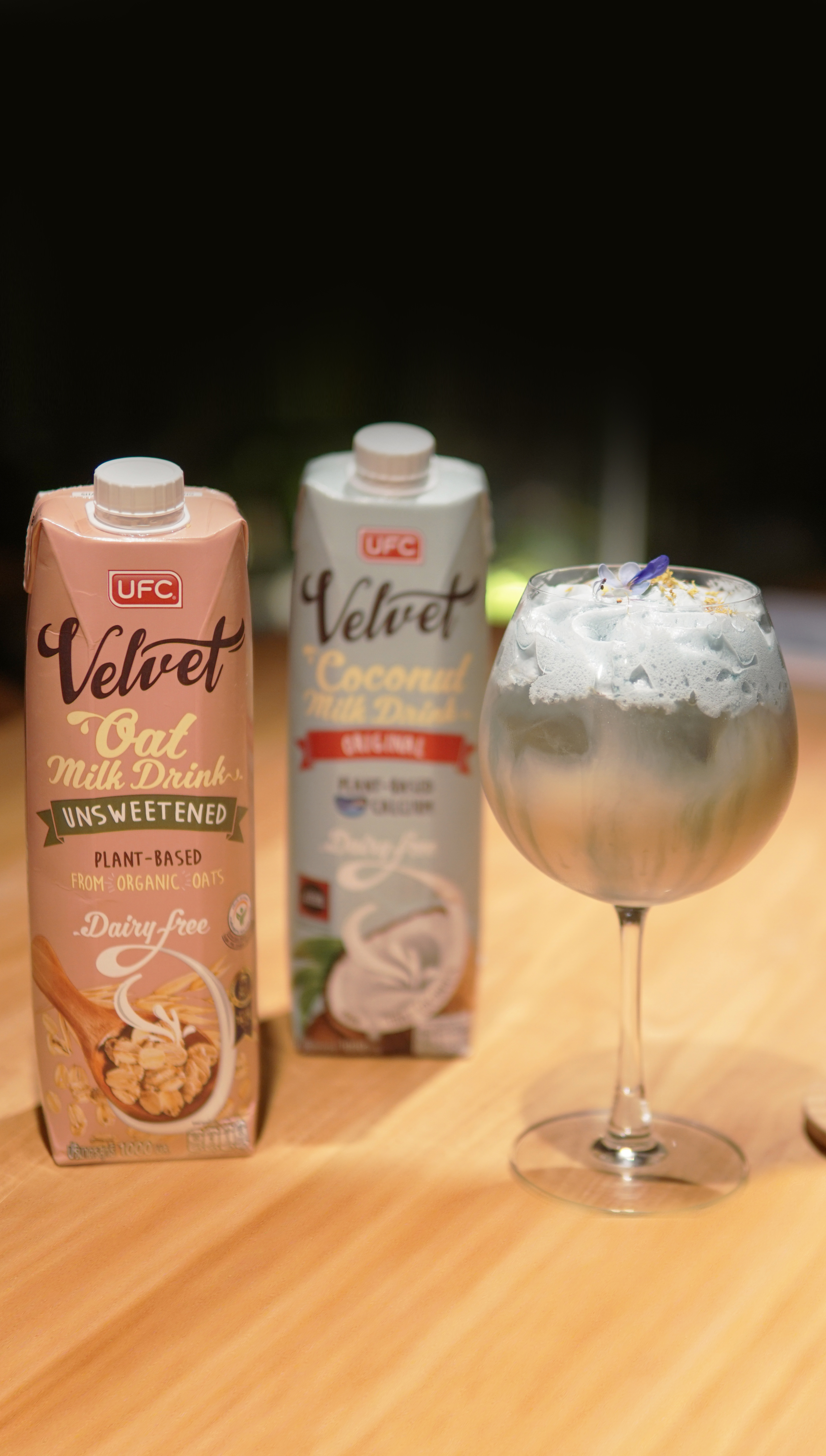 Ingredients
15 ml. Osmanthus Flower Tea
30 ml. Melon Juice
45 ml. UFC Velvet Oat Milk unsweetened
45 ml. UFC Velvet Coconut Milk original
Whipped Cream
Ice
Garnish
Edible Flowers
Osmanthus Flowers
Instructions
Put osmanthus flower tea into tea pot, pour hot water and boil for 3-4 minutes.
Put ice into a glass. Add melon juice, osmanthus flower tea, UFC Velvet Coconut Milk and UFC Velvet Oat Milk. Top with whipped cream.
Garnish with edible flowers and osmanthus flowers.
Benefits
Osmanthus Flower helps boost immune system, improve skin and digestion and detoxify the body.
Video
---