/

Dragon Fruit Citrus Frappe
Dragon Fruit Citrus Frappe
Beverage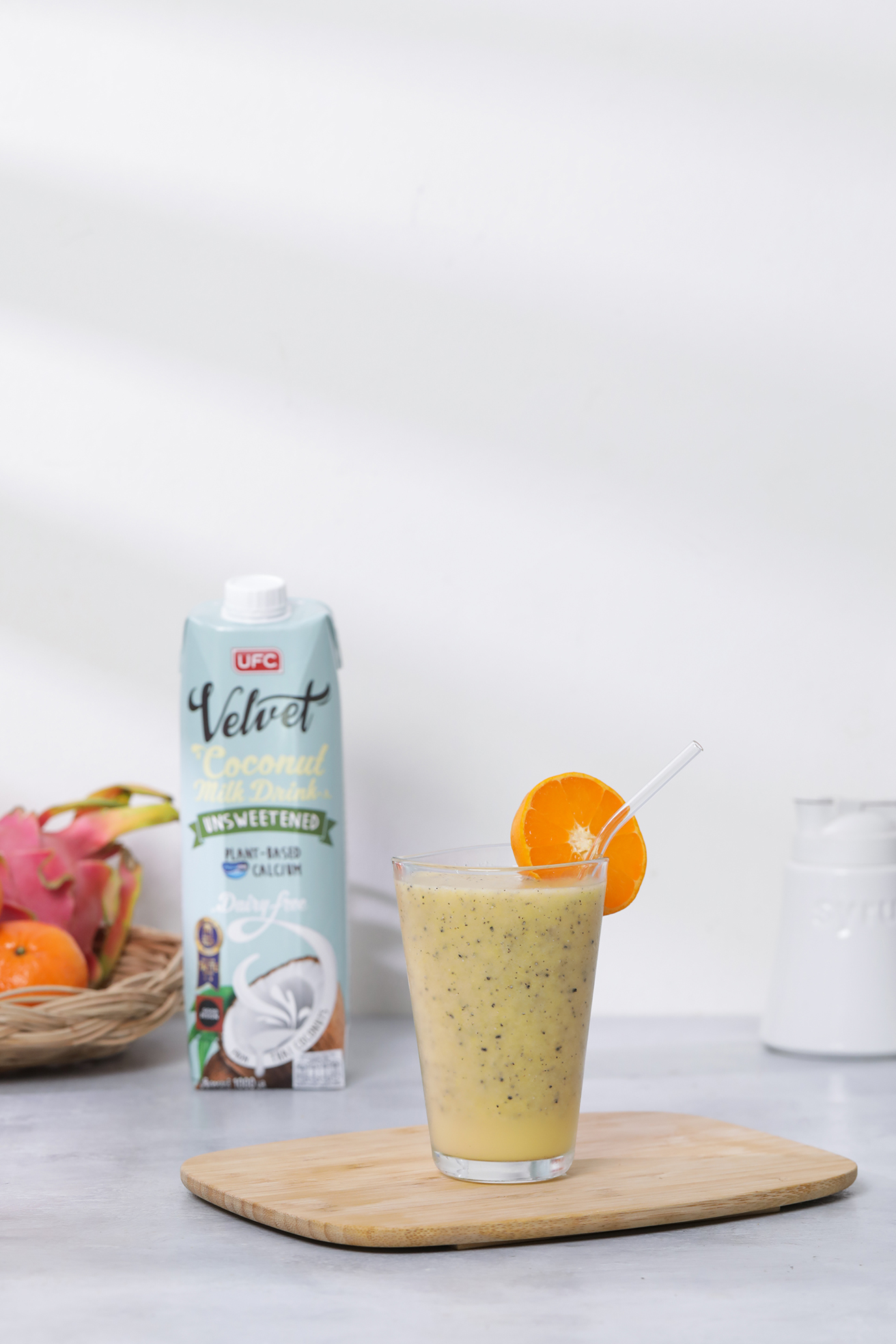 Ingredients
100 g. Fresh Dragon Fruit
100 g. Fresh Orange
30 ml. Syrup 30 ml.
50 ml. UFC Velvet Coconut Milk unsweetened
Crushed ice
Instructions
Put fresh dragon fruit, fresh orange, syrup, UFC Velvet Coconut Milk and crushed ice into the blender.
Blend until smooth and pour into a serving glass.
Garnish with an orange slide, ready to serve.
Benefits
Dragon fruit and orange have high in vitamin C and antioxidants which are good for immune system.
Video
---