/

Crunchy Grass Jelly Iced Coconut Latte
Crunchy Grass Jelly Iced Coconut Latte
Beverage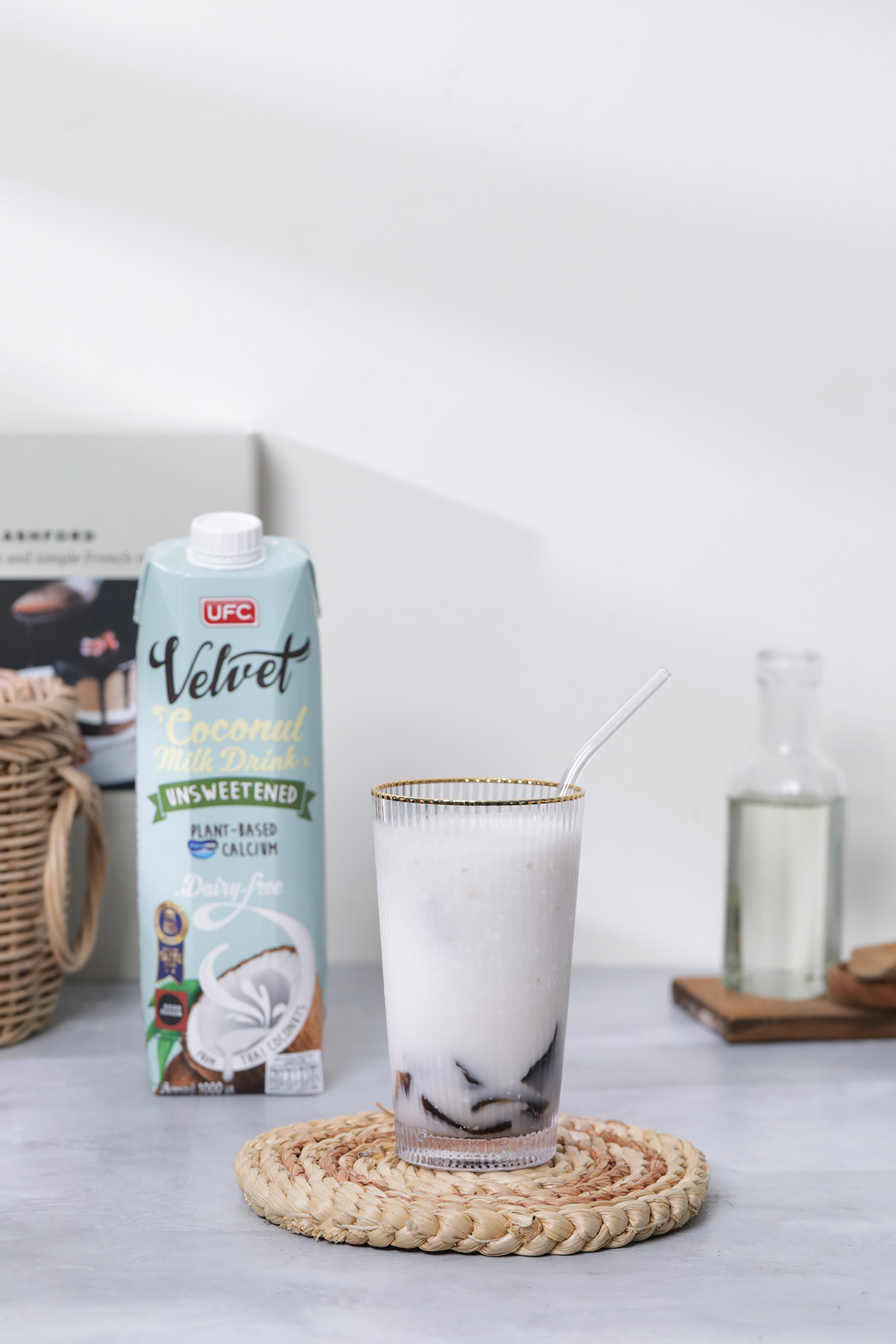 Ingredients
120 ml. UFC Velvet Coconut Milk unsweetened
100 ml. Coconut Water and Coconut Meat
25 ml. Syrup
90 ml. Grass Jelly
Crushed ice
Instructions
Put UFC Velvet Coconut Milk, coconut water, coconut meat, syrup and crushed ice into the blender.
Blend until smooth.
Add grass jelly and the coconut smoothie on top. Ready to serve.
Benefits
Grass Jelly helps reduce cholesterol, blood pressure, blood sugar and protect our body against liver disease and diabetes.
Video
---