Oaty Pu'erh Tea
Beverage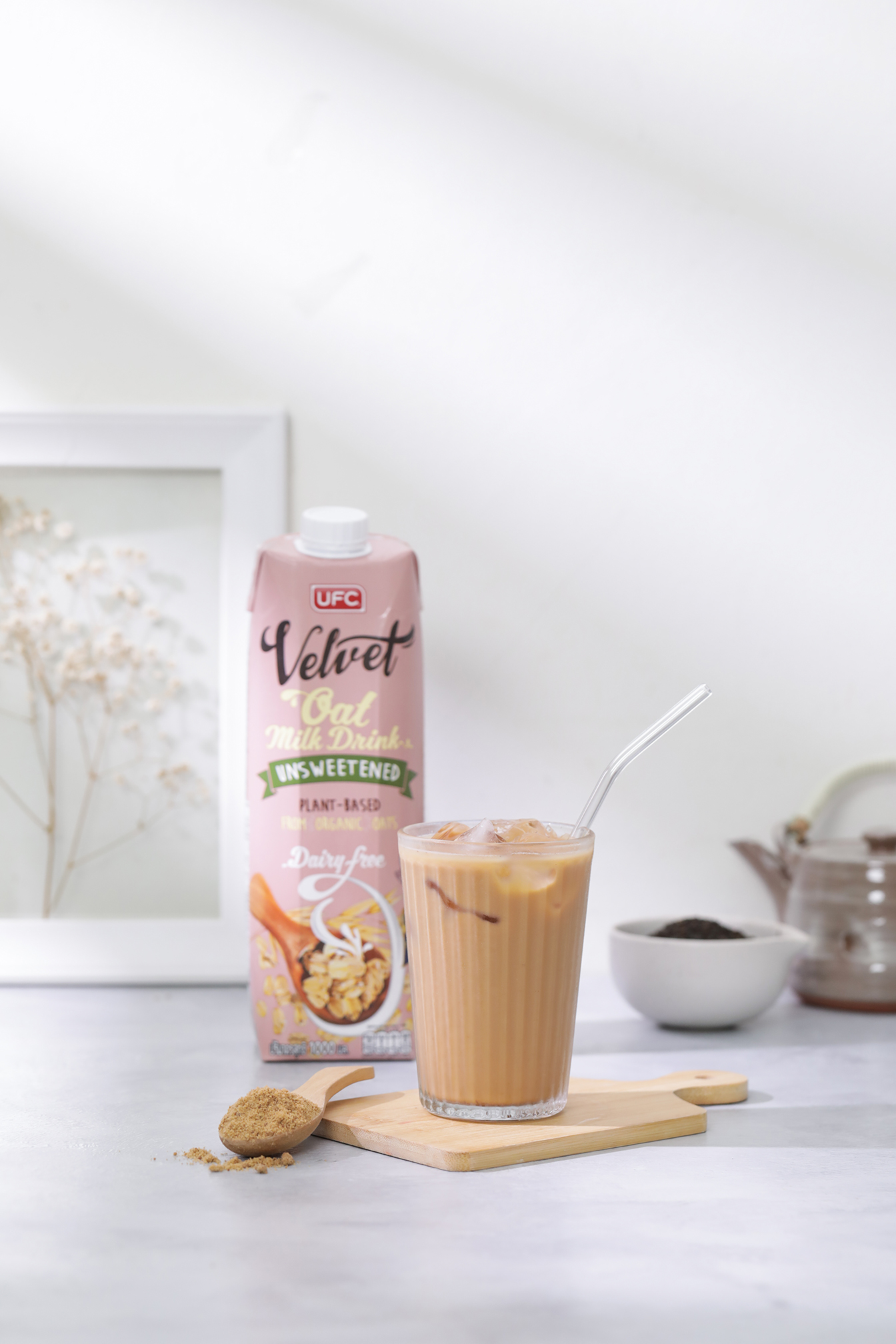 Ingredients
10 g Pu'erh Tea
70 ml. Hot Water
200 ml. UFC Velvet Oat Milk unsweetened
20 g. Brown Sugar
Ice
Instructions
Bring Pu'erh tea into a tea pot, add hot water, stir well and let the tea steeps for 3 minutes.
Add brown sugar and UFC Velvet Oat Milk.
Stir well and put into the refrigerator to cold brew at least 5 hours or overnight.
Strain the tea before serving.
Benefits
Pu-erh tea improves mental alertness and sharp thinking, reduces cholesterol levels.
Video
---