/

Coconut Coated Shrimp with Watermelon Sauce
Coconut Coated Shrimp with Watermelon Sauce
Appetizer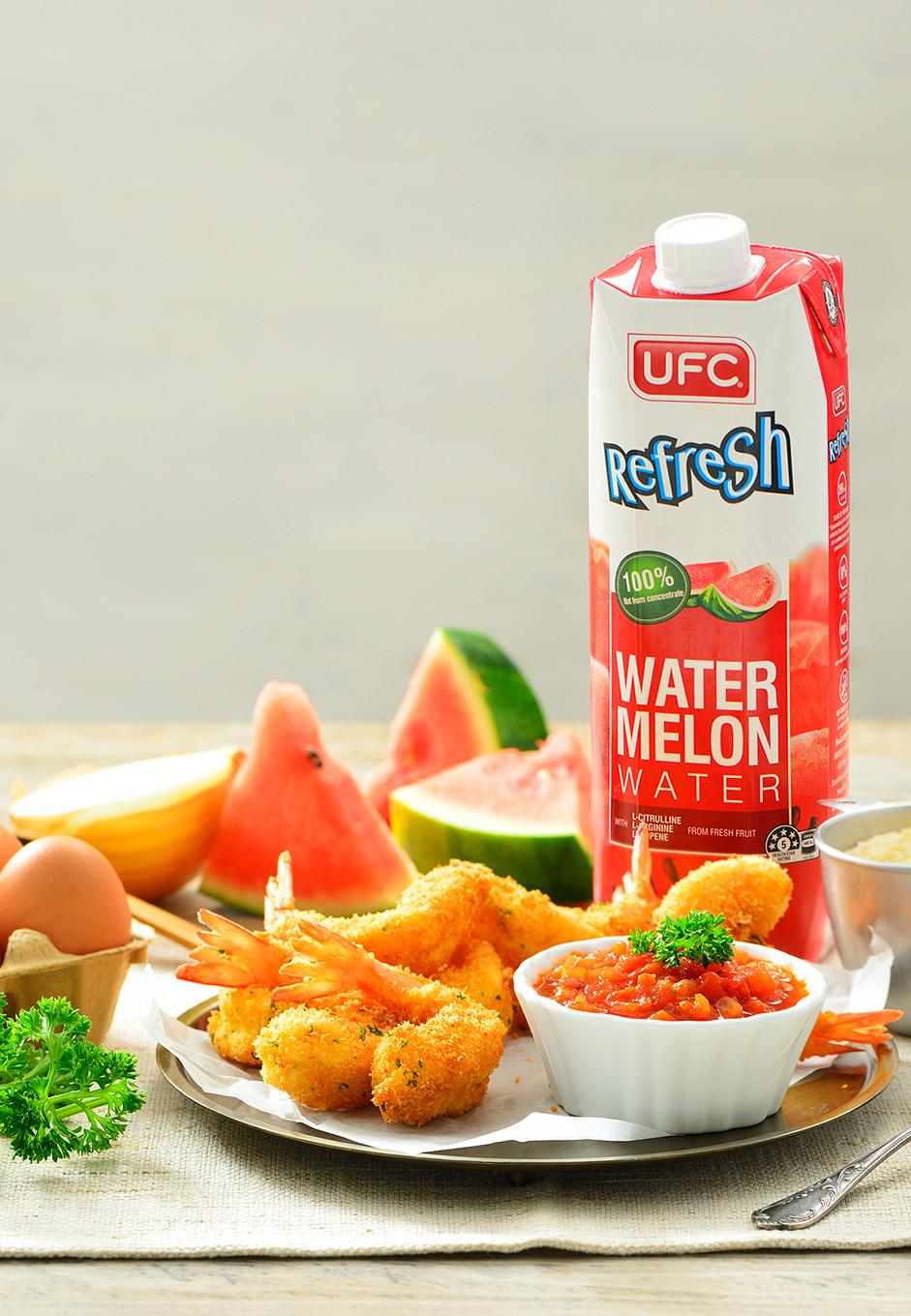 Ingredients
1 cup UFC Refresh 100% Watermelon Water
15 shrimps Large Shrimps, peeled and deveined
2 eggs Egg, beaten
1/3 cup Onion, chopped
1 cup Watermelon, diced
1/2 cup Tomato, chopped
1/3 cup Fine Bread Crumb
1 cup All-purpose Flour
3/4 cup Shredded Unsweetened Coconut
2 teaspoons Parsley, chopped
1 teaspoon Salt
1 teaspoon Pepper
Vegetable Oil, for frying and stir-frying
Instructions
Prepare sauce by stir-fry onion with oil 2 tablespoons until fragrant. Add diced watermelon and chopped tomato, cook until tender. Add UFC Refresh 100% Watermelon Water and reduce.
Season with salt and pepper 1/2 teaspoon each. Combine together and set aside.
Season shrimp with remain salt and pepper, mix well.
Mix bread crumb with shredded coconut and chopped parsley. Dust shrimp generously with flour, then coat with egg and bread crumb mixture. Deep-fry in hot oil until cook through and golden brown color. Remove from hot oil using a slotted spoon to drain.
Serve with watermelon sauce.
Video
---