Turmeric Custard Pie
Dessert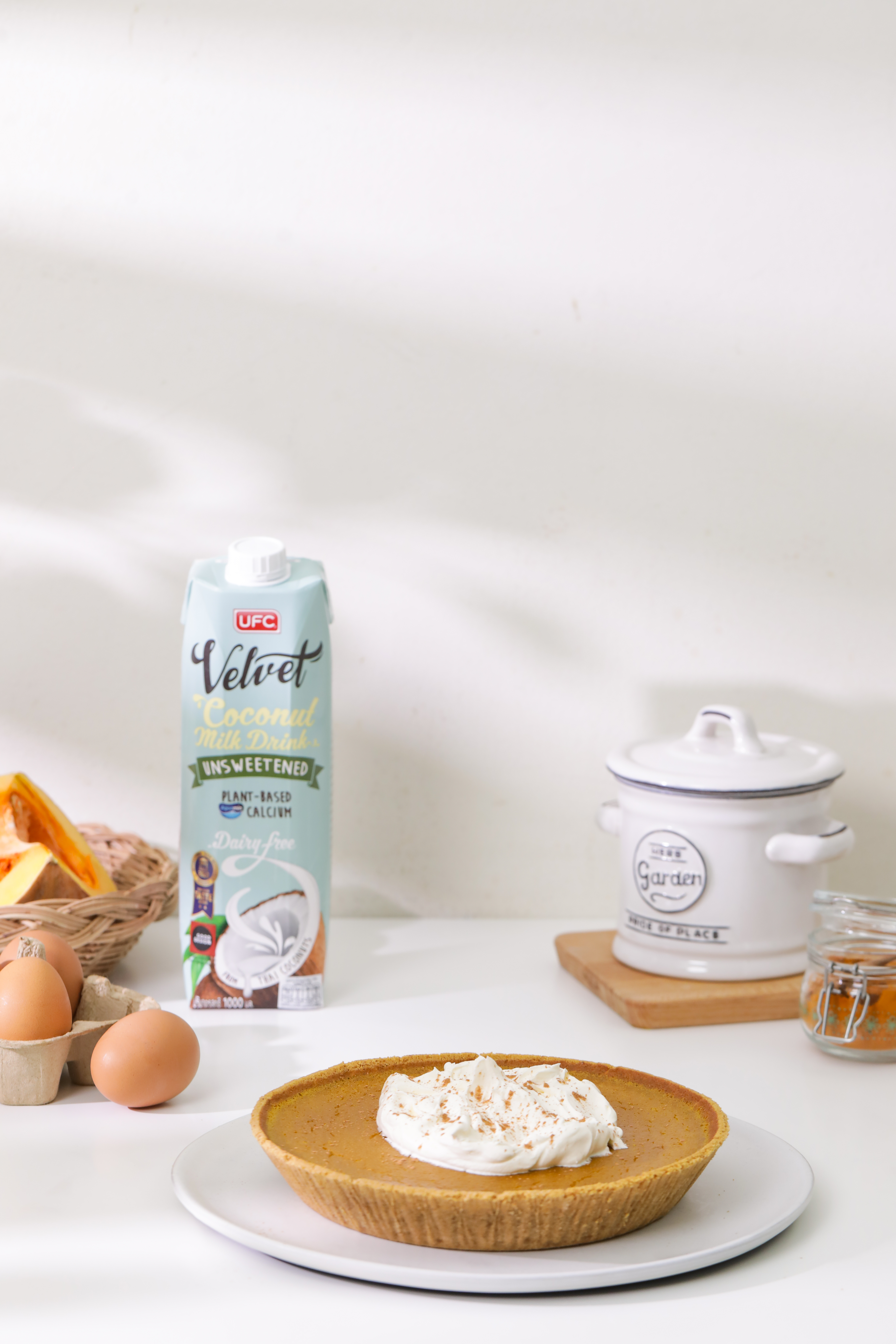 Ingredients
1 ½ cups Digestive Biscuit (100 g.) 6 tbsps. Melted Butter
300 g. Pumpkins
4 Eggs
95 g. Brown Sugar
1/2 tsp. Salt
1/2 tsp. Cinnamon Powder
1/4 tsp. Ginger Powder
1/4 tsp. Turmeric Powder
100 ml. Whipping Cream
250 ml. UFC Velvet Coconut Milk unsweetened
Topping
Whipped Cream
Cinnamon Powder
Instructions
Put digestive biscuit and melted butter in a pie baking pan. Mix together and form a pie crust. Keep in a fridge for 15 minutes.
Mix pumpkins, eggs, salt, brown sugar, cinnamon powder, ginger powder, turmeric powder, whipping cream, and UFC Velvet Coconut Milk unsweetened into a blender. Blend well.
Put all the mixture into a pie crust. Bake at 177 C for 50 minutes.
Leave the pie to cool down. Then keep it in the fridge for 2 hours until well formed.
Top with whipped cream and cinnamon powder. Ready to serve.
Video
---