Turmeric Chicken Rice
Main Course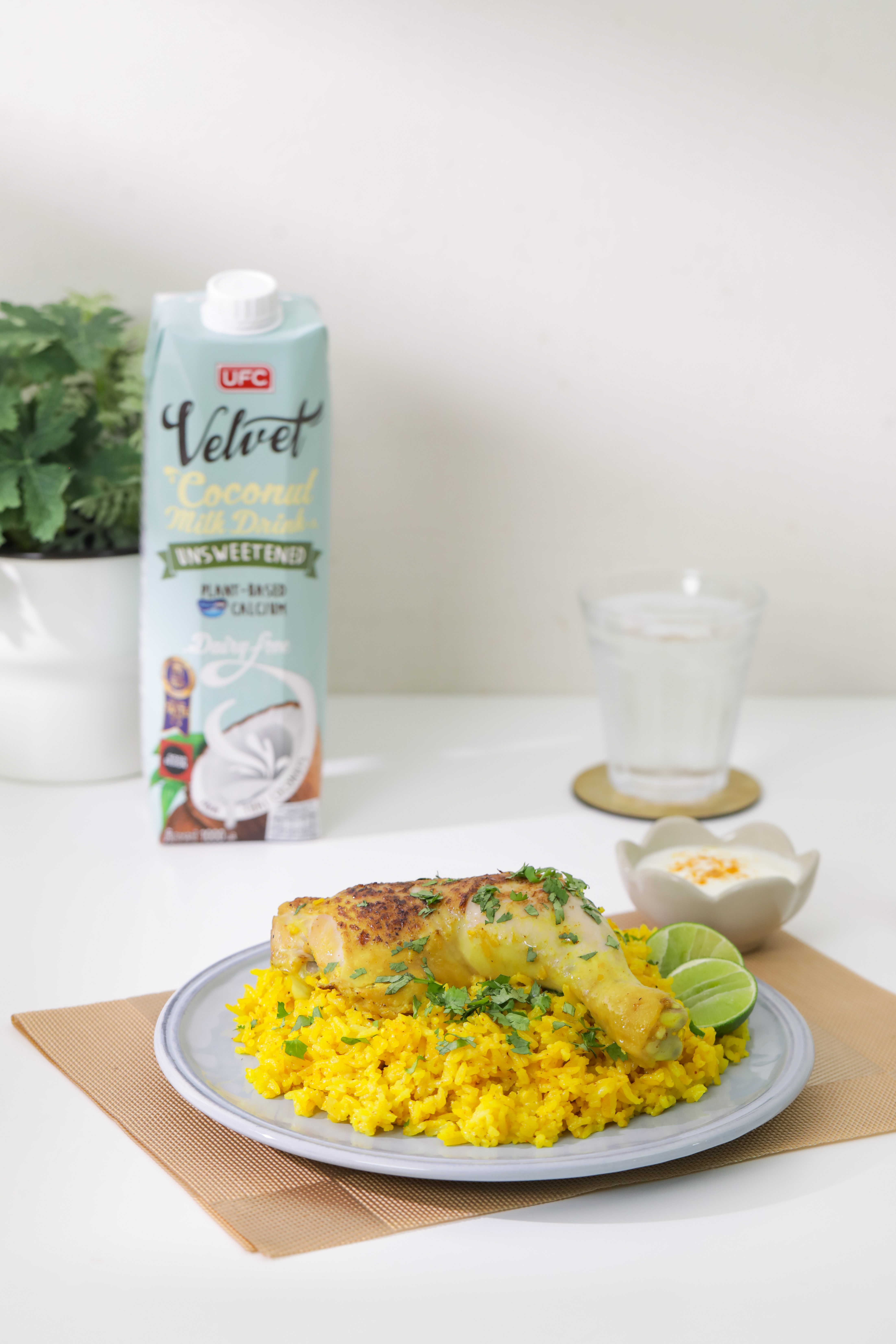 Ingredients
2 pcs. Chicken Thighs
1/2 tsp. Garlic Powder
Salt and Pepper
2 tbsps. Canola Oil
20 g. Garlics
100 g. Onions
300 g. White Rice
2 tsps. Turmeric Powder
1/2 tsp. Salt
1/2 tsp. Pepper
250 ml. UFC Velvet Coconut Milk unsweetened
250 ml. Chicken Stock
Topping
Cilantro and Lime for garnish
Sour Cream (Serve with Turmeric Chicken Rice)
Instructions
Marinated chicken thighs with garlic powder, salt, and pepper in a mixing bowl, leave for 10-15 minutes.
Pour canola oil in a frying pan. Pan-seared the chicken with high heat until the skin turns to golden brown and remove from heat.
Fry garlics and onions separately, stir well.
Add white rice, turmeric powder, salt, pepper and stir well. Put the turmeric rice into a rice cooker.
Pour UFC Velvet Coconut Milk unsweetened, chicken stock, and chicken thighs into the rice cooker. Turn on the heat until well cooked.
Garnish with chopped cilantro and lime. Ready to serve.
Video
---