SPICY PEANUT NOODLES
Main Course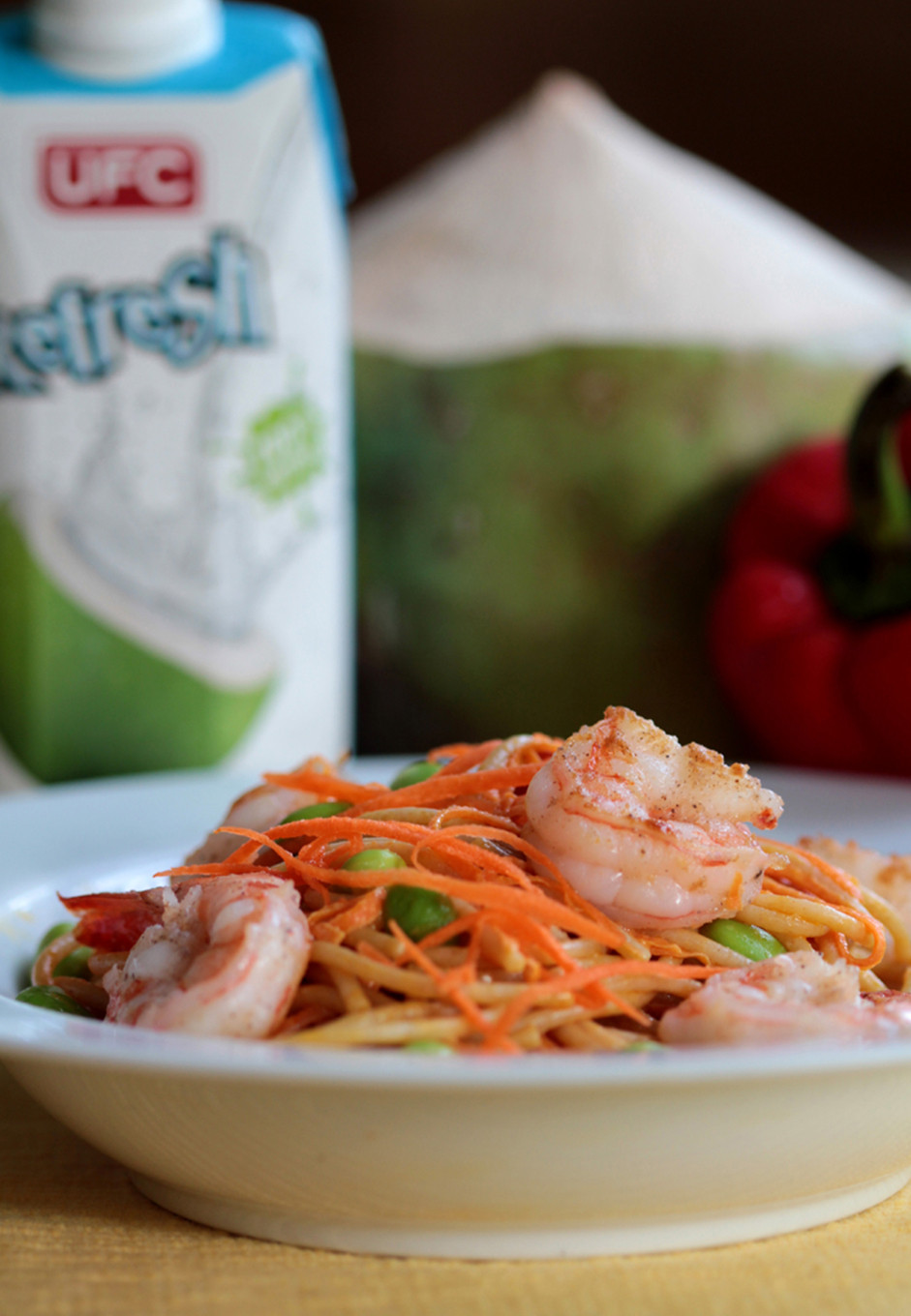 Ingredients
1/2 cup creamy peanut butter
1/2 cup UFC 100% coconut water
2 tablespoon Sriracha
1 tablespoon Asian fish sauce
2 tablespoons fresh lime juice
1 teaspoon finely grated peeled fresh ginger
2 garlic clove
1/2 lb fresh shrimp, peeled and deveined
2 tablespoon extra-virgin olive oil
kosher salt and freshly-ground black pepper
3 – 4 cups cooked and cooled whole wheat spaghetti or soba noodles
1 cup carrots, trimmed, peeled and julienned
1/2 cup red bell pepper, thinly sliced
1 cup cooked edamame (japanese nut)
Instructions
Make the spicy peanut sauce. In a blender, combine peanut butter, coconut water, Sriracha, fish sauce, lime juice, ginger and garlic. Purée until smooth, then set aside.
Toss shrimp with olive oil, a pinch of kosher salt and a few grinds of pepper. Heat a skillet over medium-high, Then add the shrimp, stir and cook until shrimp turns nice and pink (approximately 6 minutes). Set aside.
In a large bowl, combine noodles with carrots and bell pepper. Toss to combine then add to the bowl with the edamame. Pour enough peanut sauce over top to lightly coat noodles. Top with stired shrimp.
---