/

Oriental Chicken & Sweetcorn Soup
Oriental Chicken & Sweetcorn Soup
Appetizer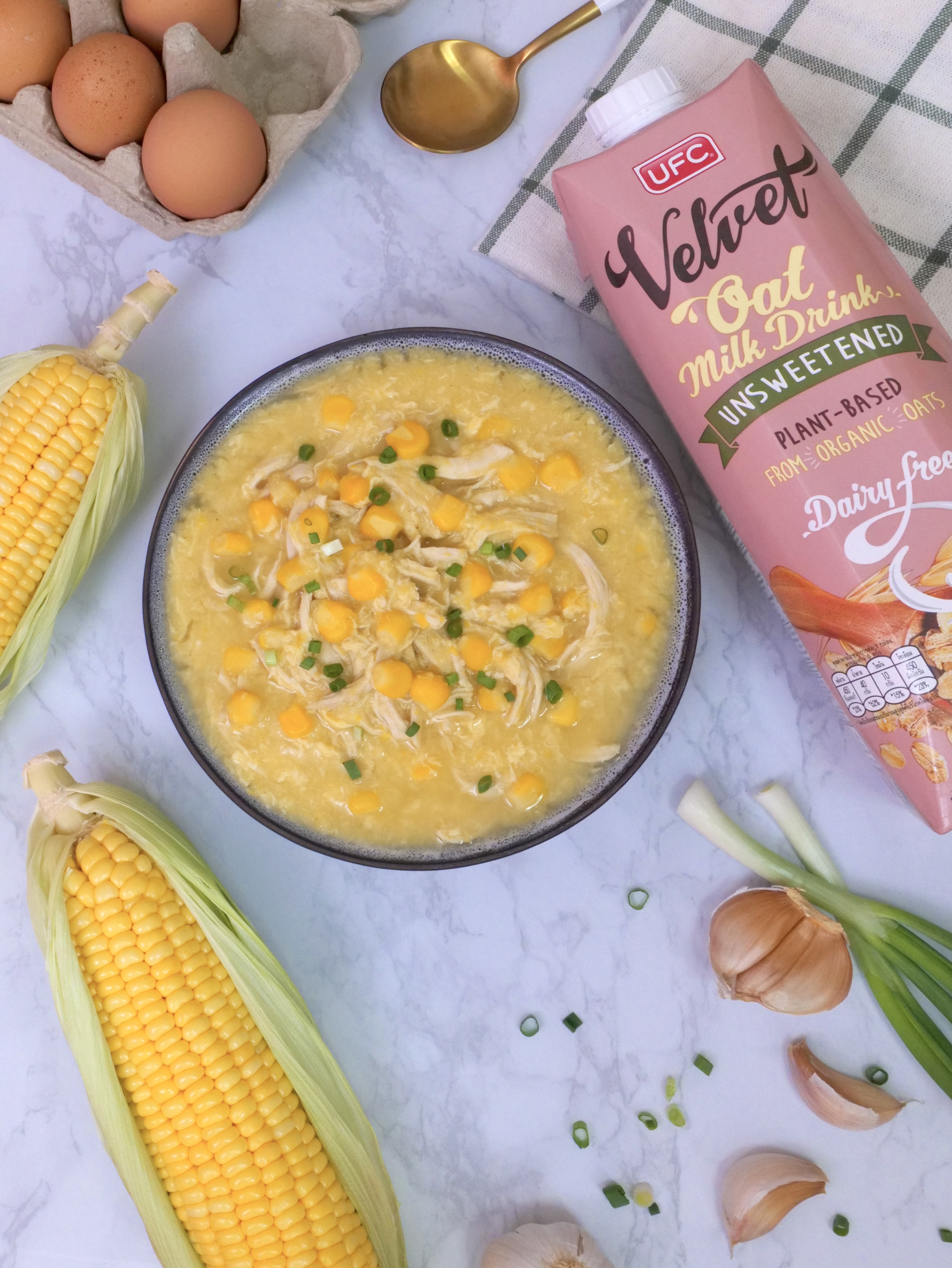 Ingredients
200 g Boiled Corn Kernels
1 Cup Water
2 Eggs
3 Tsps. Corn Flour
½ Tsp. Ground Pepper
2 Tsps. Salt
120 g Boiled Corn Kernels
200 g Shredded Chicken Breasts
200 ml Chicken Broth
200 ml UFC Velvet Oat Milk unsweetened
Sliced Spring Onions
Instructions
Grind boiled corn kernels with water, then add shredded chicken breasts, chicken broth, and bring to boil.
Gradually add UFC Velvet Oat Milk, seasoning with pepper, salt and stir well. Then add soluble corn flour and stir well.
Beat the two eggs in a bowl and drizzle into the soup pot. Stir well.
Ladle into a bowl and sprinkle with sliced spring onions.
Video
---