/

Kuih Bangkit (Tapioca Cookies)
Kuih Bangkit (Tapioca Cookies)
Dessert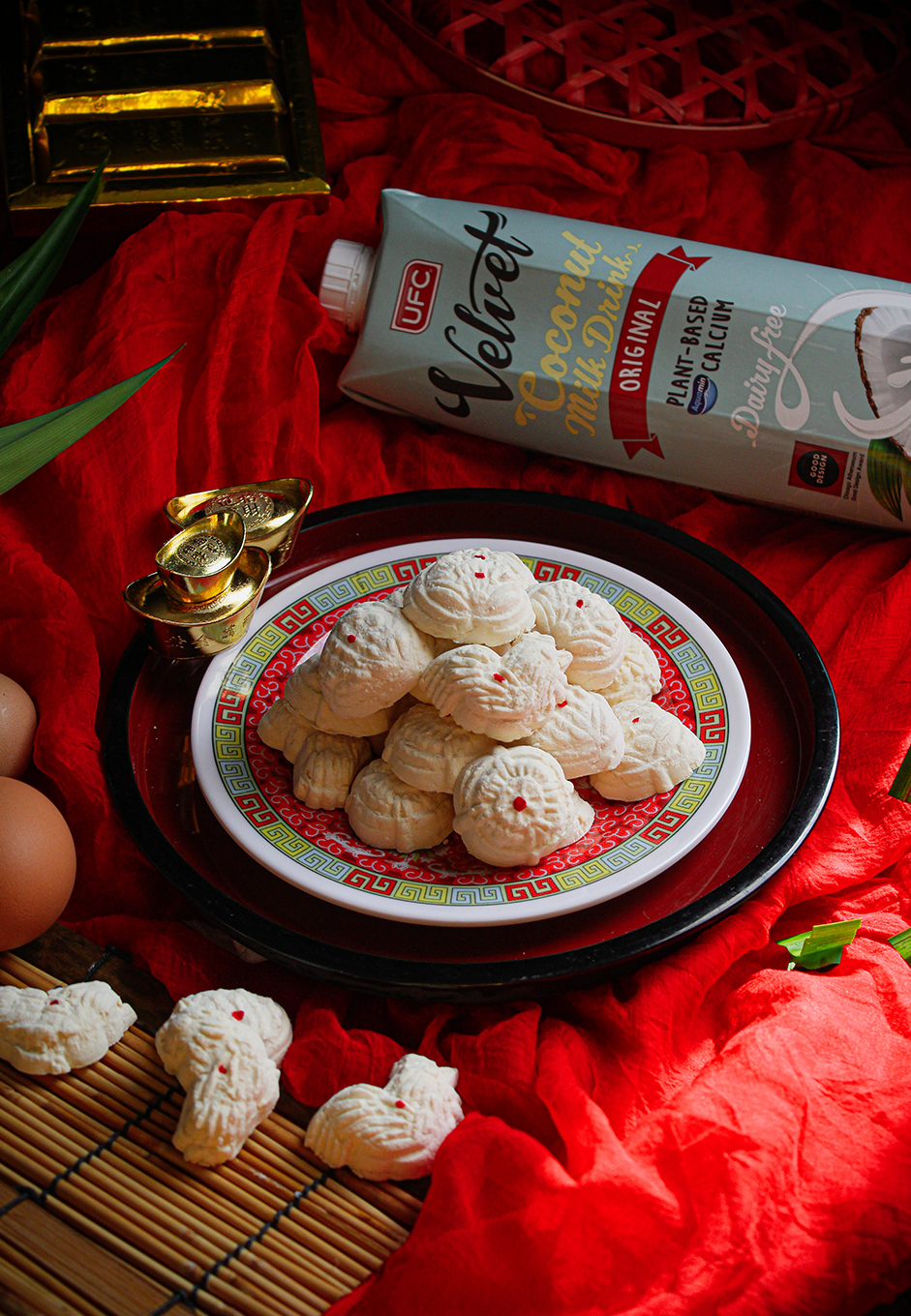 Ingredients
330 g. Tapioca Flour
80 g. Corn Flour
2 Egg Yolks
70 g. Sugar
180 ml. UFC Velvet Coconut Milk original
Pandan Leaves
Red Food Color
Instructions
Combine tapioca flour, corn flour, pandan leaves in a baking tray and spread evenly. Place in a 150°C oven for 1.30 hours. Remove the tray and set aside to cool completely.
Beat egg yolks in a large bowl. Add sugar and beat until smooth.
Add UFC Velvet Coconut Milk and stir until well combined. Sift the cool baked flour, toss thoroughly and continue mixing until it begins to coagulate. Knead dough until sticky and smooth.
Transfer dough to a mold. Brush off excess flour before removing from a mold and place in a baking tray. Place in a 160°C oven for 25 minutes until thoroughly cooked. Set aside to cool completely. Dot cookies with red food color and serve.
Video
---