/

Coconut Pudding with Chia Seed and Mango
Coconut Pudding with Chia Seed and Mango
Dessert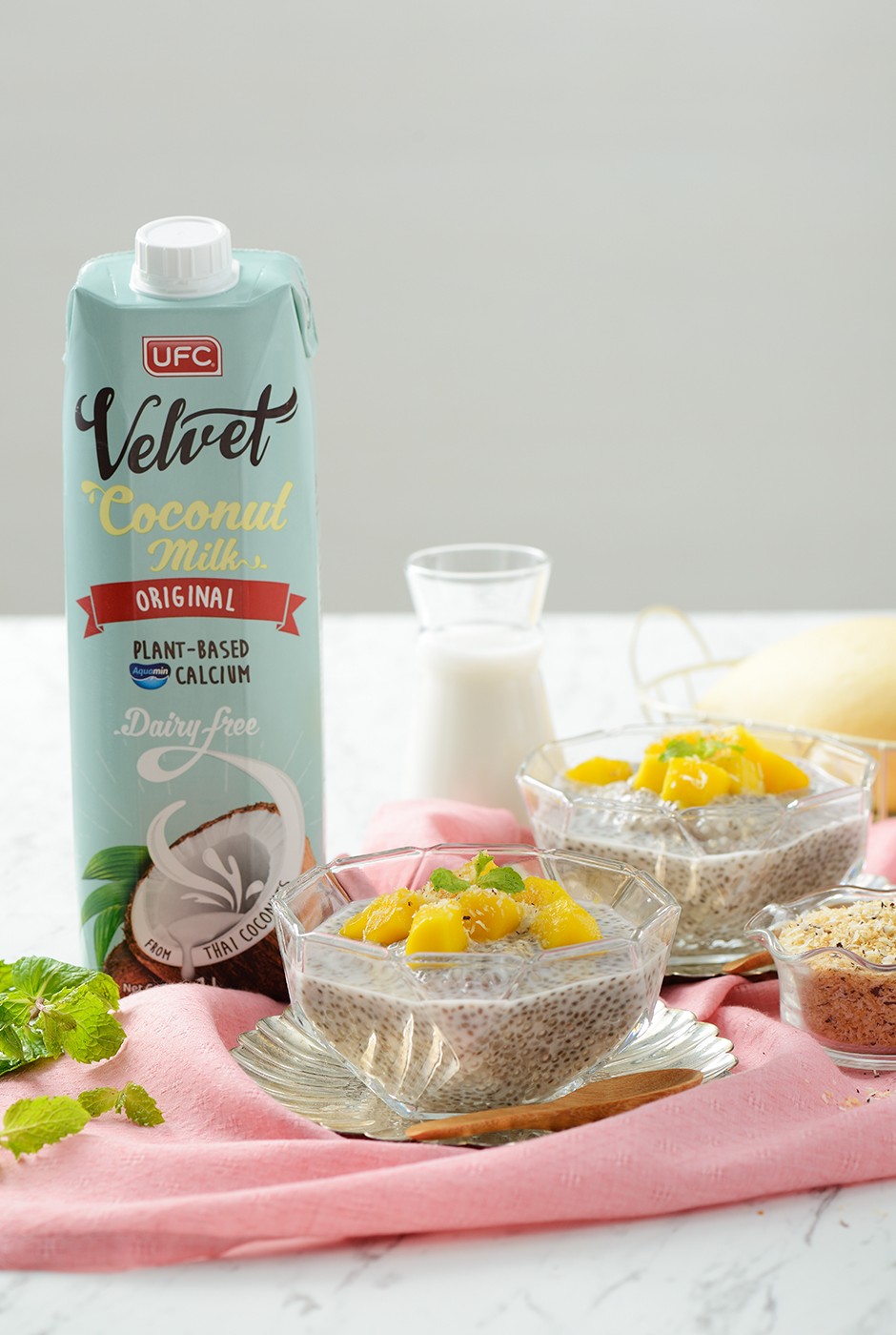 Ingredients
2 Cups Tapioca Pearl, Cooked
4 Tablespoons Chia Seed
1 Ripe Mango, Diced
1 Tablespoon Coconut Flake, Roasted
1 ½ Cups UFC Velvet Coconut Milk original
2 Tablespoons Sugar
Mint
Instructions
Heat UFC Velvet Coconut Milk original until hot, add chia seed and stir well. Add sugar, stir until dissolve. Set aside until the mixture forms a gel.
Mix half of coconut milk mixture with tapioca pearl, pour into a serving glass. Add more coconut mixture.
Add mango and coconut flake, decorate with mint.
Video
---