WHAT'S ON
Supermarket News
23 Jun 2023 ,
NEW ZEALAND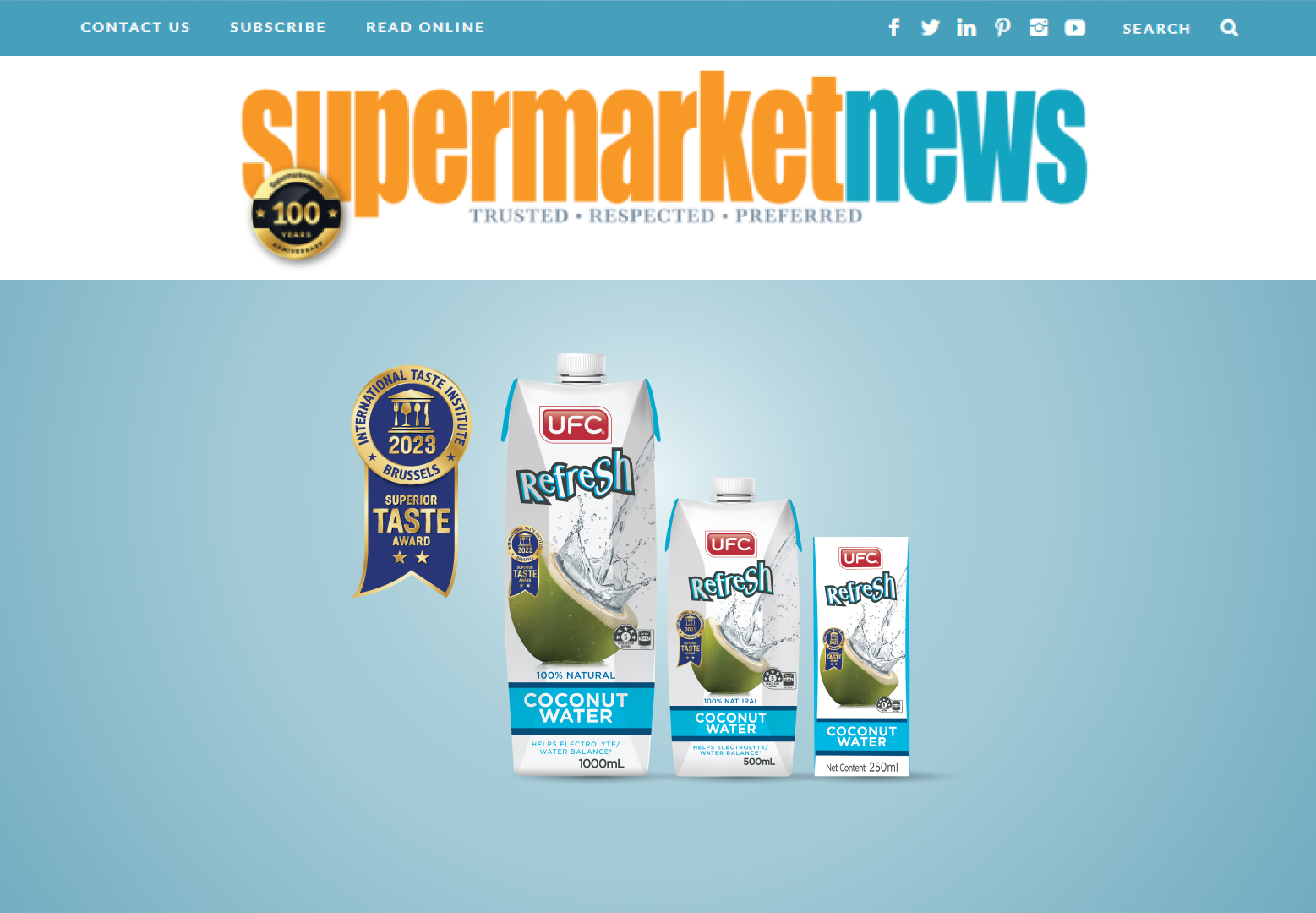 UFC Refresh Coconut Water is published on Supermarket News, New Zealand's leading FMCG publication.
The latest news has promoted UFC Refresh Coconut Water gained recognition of Superior Taste Award.
Congratulations on well-deserved for its excellence by receiving the prestigious 2023 for the fourth consecutive time.
https://supermarketnews.co.nz/whats-new/what-to-stock-water-3/
---