/

UFC Refresh and UFC Velvet win the Superior Taste Award 2020
Reviews & Raves
UFC Refresh and UFC Velvet win the Superior Taste Award 2020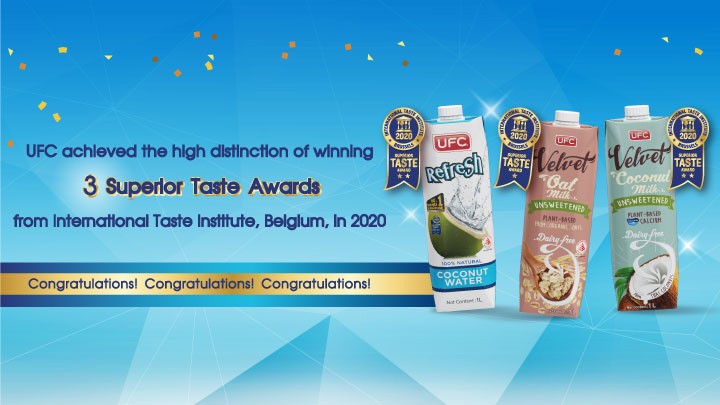 UFC achieved the high distinction of wining 3 Superior Taste Awards in 2020.
Superior Taste Awards were conferred by the International Taste Institute in Brussels, Belgium, the world leader in evaluation and certification of consumer food & beverages by professionals.
UFC Refresh Coconut Water was the 1st product from Thailand that gained top recognition of 2 golden stars award back in 2015.By keeping high standard of refreshingly good taste, it was also awarded in 2018, and once again in 2020.
UFC Velvet Coconut Milk, Unsweetened, achieved 2 golden stars award.
UFC Velvet Oat Milk, Unsweetened, achieved 1 golden star award.
---