Vegan Tom Yum Noodles
Main Course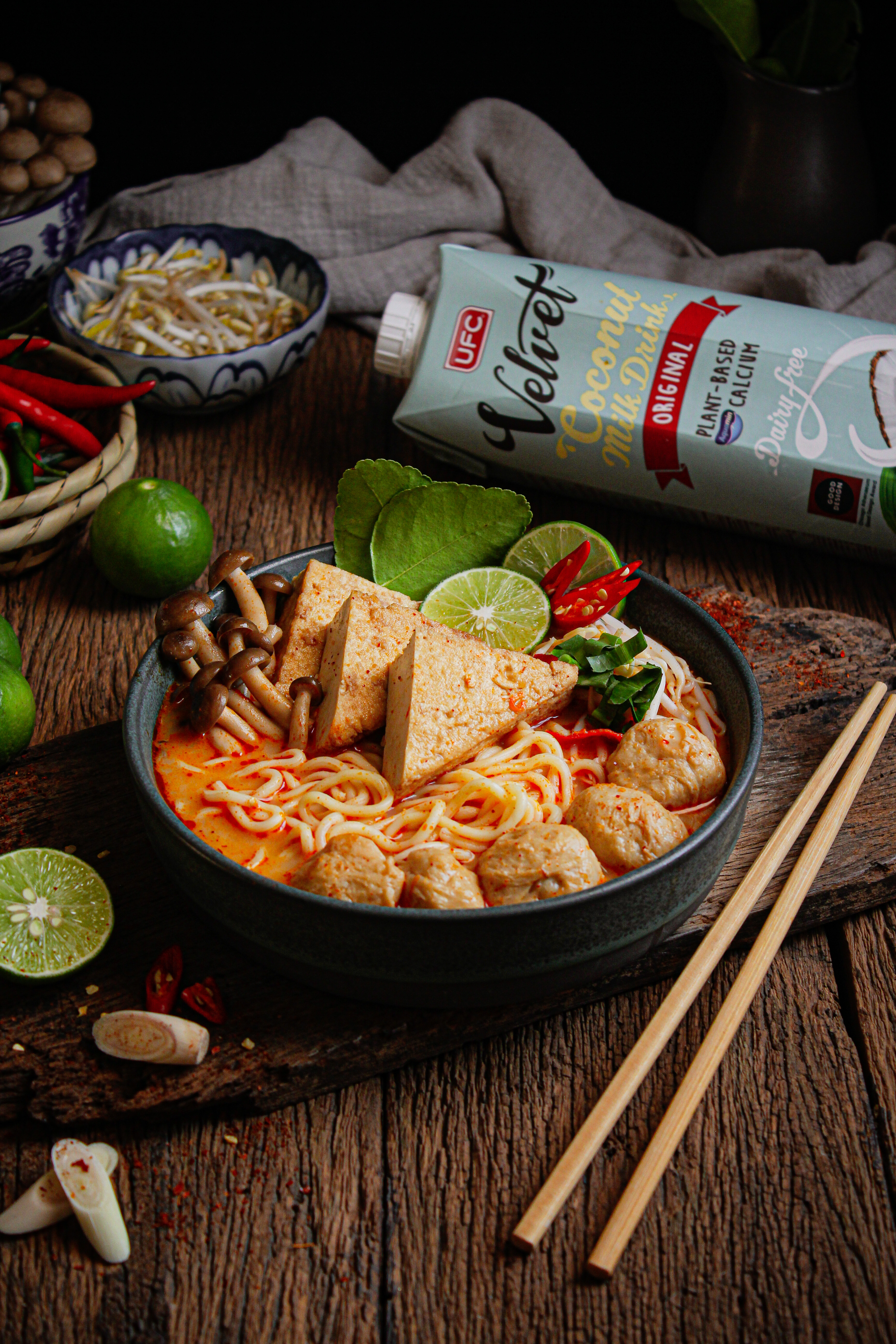 Ingredients
80 ml. UFC Velvet Coconut Milk original
240 g. Ramen Noodles
100 g. Shimeji Mushrooms
2-3 Pieces Fried Tofu
10 Pods Pound Chilies
4 Pieces Sliced Galangal
1 Stalk Sliced Lemongrass
Kaffir Lime Leaves
2 Tsps. Sugar
3 Tbsps. Soy Sauce
2 Tbsps. Lemon Juice
1 Tbsp. Vegan Thai Chili Paste
300 ml. Water
10 Pieces Vegan Balls
1 Tbsp. Stinkweed
120 g. Bean Sprouts
Instructions
Boil the water a skillet pan, add soy sauce, sugar, sliced galangal, sliced lemongrass, kaffir lime leaves, Shimeji mushrooms and vegan balls until thoroughly cooked. Then turn off the heat.
Season with lemon juice, vegan Thai chili paste, UFC Velvet Coconut Milk, pound chilies and stir well.
Blanch bean sprout and ramen noodles in boiling water. Put in deep bowl with fried tofu and the prepared ingredients. Ladle over the soup, top with stinkweed and serve.
Video
---