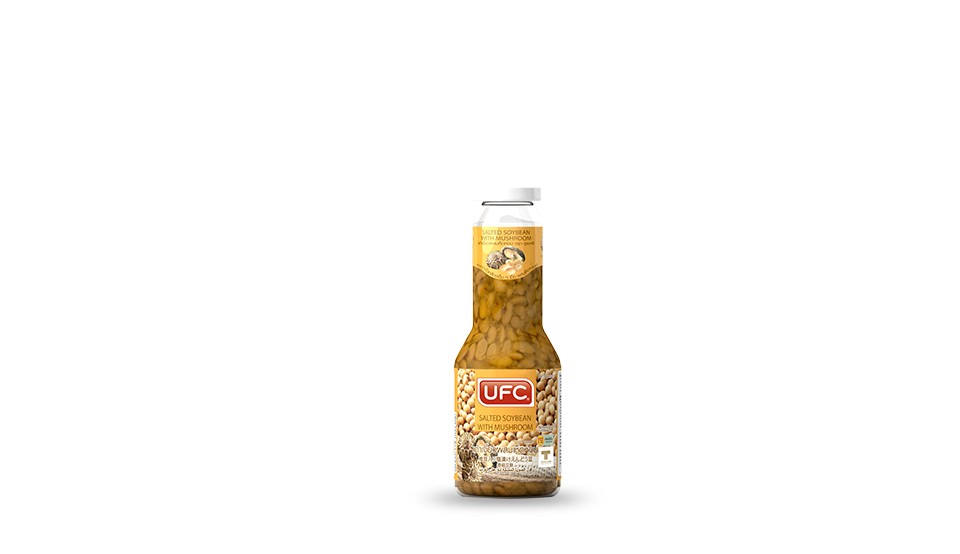 UFC Salted Soybean with mushroom (Whole)
UFC Salted Soybean is made from premium quality with grade A whole soy bean fermented in traditional process, create distinctive full of proteins and nutrients. Offers 3 varieties; original UFC salted soybean, UFC Salted soybean with sliced shitake mushrooms and UFC Crushed Salted Soybean. Cook in all types of dish; stir-fried, boiled, baked, gravy topping or dipped. Packed in certified, clean and safe glass bottle.
No Preservatives added.
Size(s) Available

340 g
---
Related Products