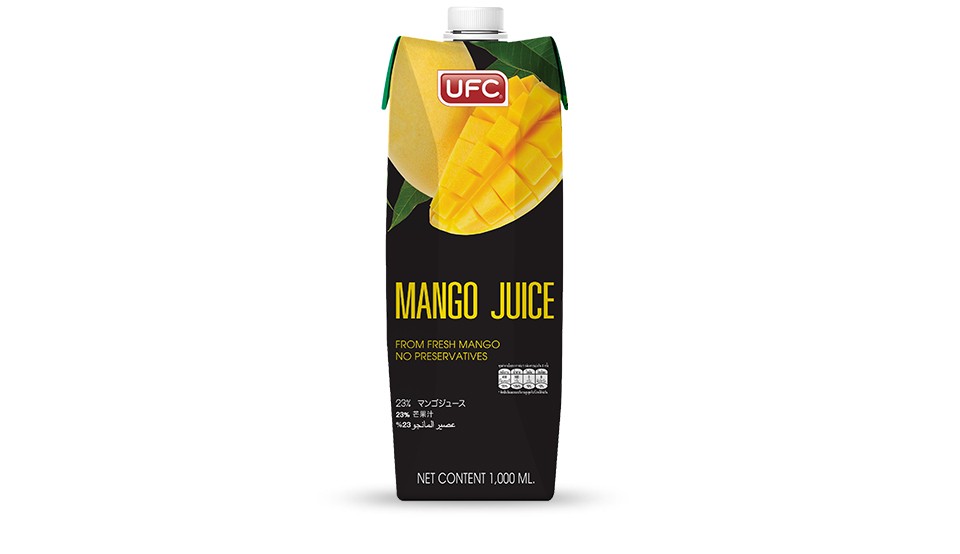 UFC 23% Mango Juice
UFC 23% Mango Juice is made from "Kaew" fresh mangoes, not from concentrated. It has refreshing natural sweet and sour flavor filled with ripe mango fragrance. Rich in calcium and iron with a great source of Vitamin A, C for your good health.
Convenience & Easy opening with 1 year shelf life.
UFC 100% Fruit Juice does not contain any preservatives, sugar and food coloring.
Size(s) Available

1000 ML
---
Related Products