/

SPU Hospitality Competition 2022
WHAT'S ON
SPU Hospitality Competition 2022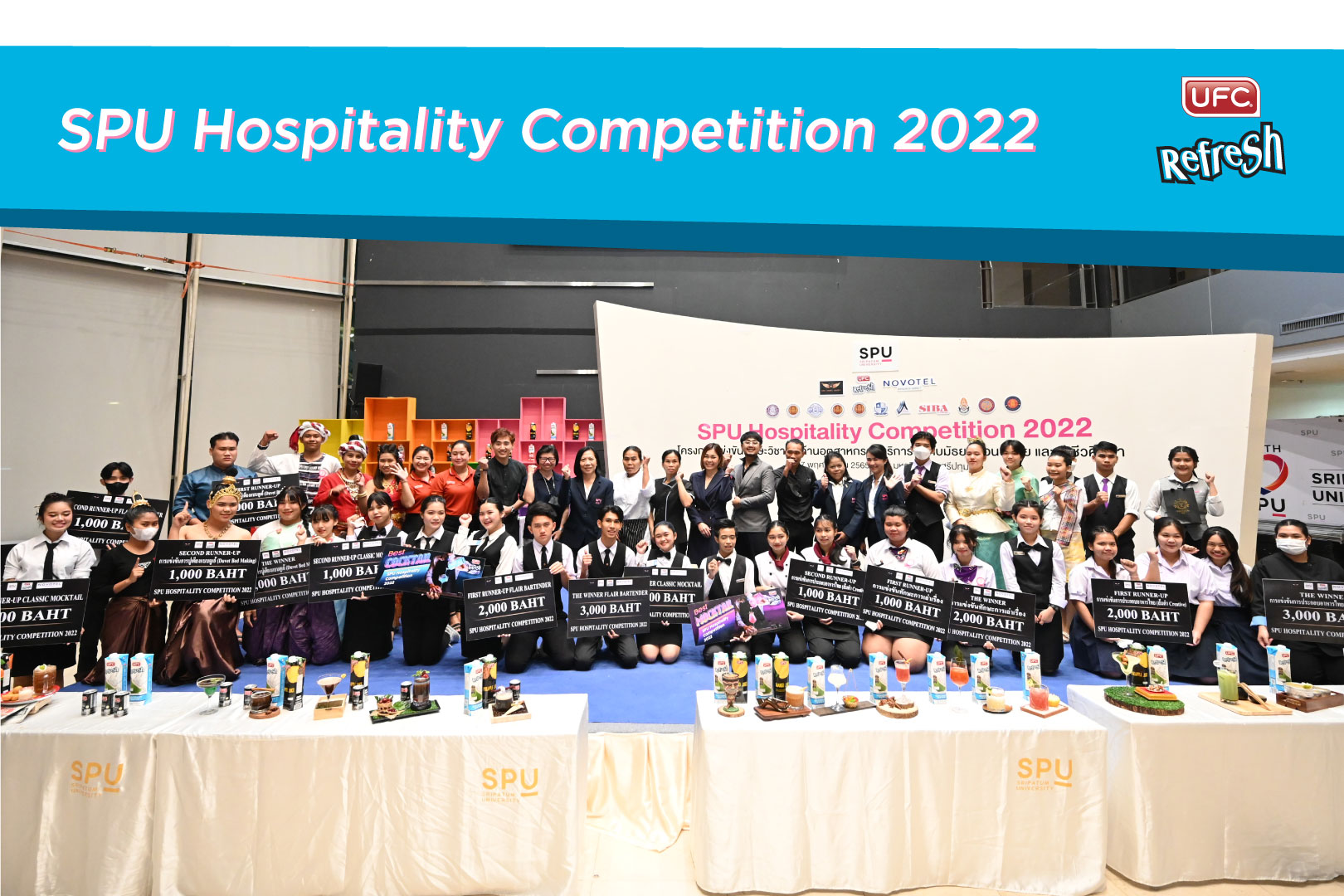 UFC Refresh collaborated with the College of Tourism and Hospitality of Hotel and MICE Management Sripatum University to hold
"SPU Hospitality Competition 2022".
Congratulations to all the winners "FLAIR BARTENDER" for excellent taste and performance of creative beverages made with UFC Refresh.
Bring out your creativity with naturally delicious drink, UFC Refresh Coconut Water.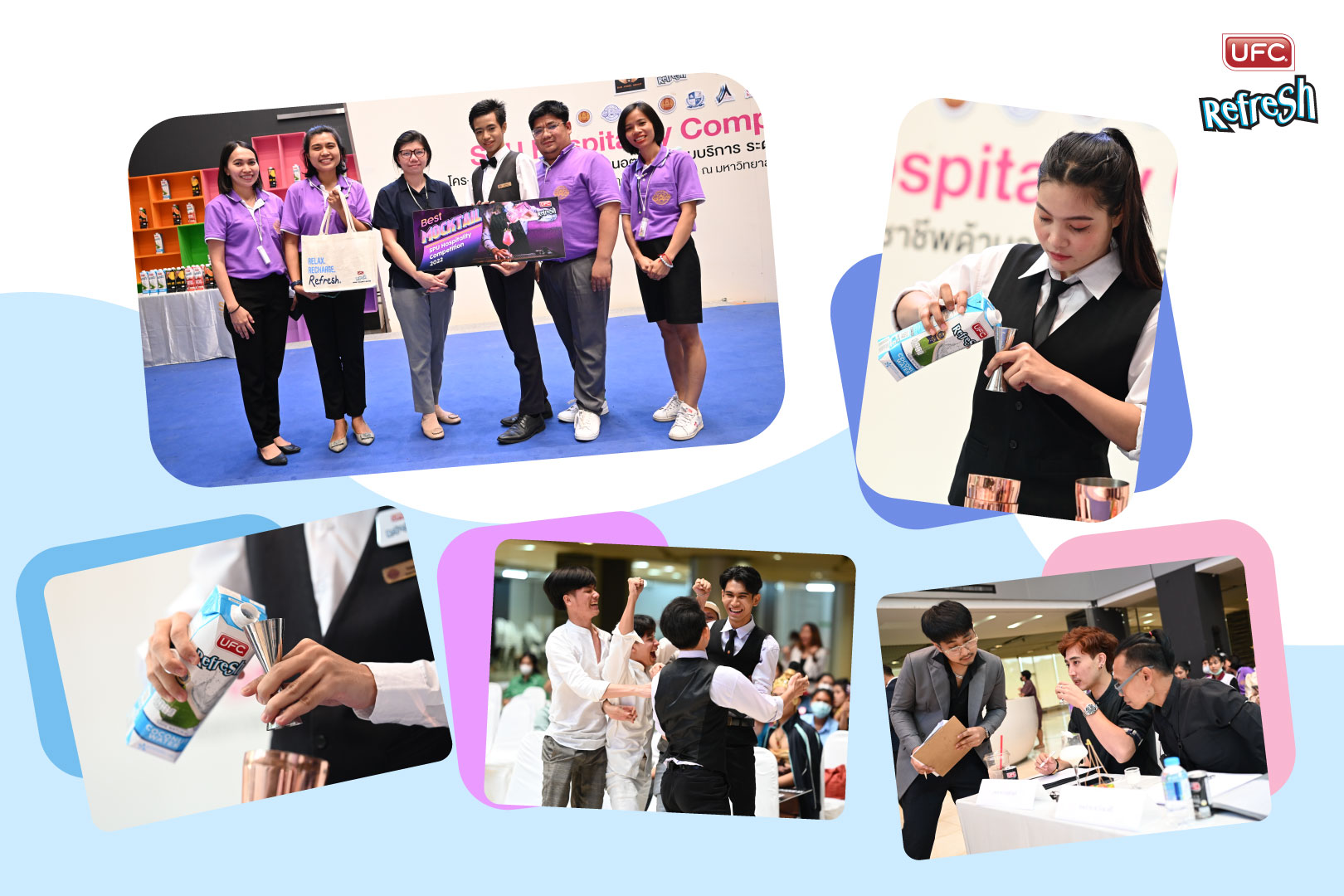 ---