WHAT'S ON
Coconut Soft Serve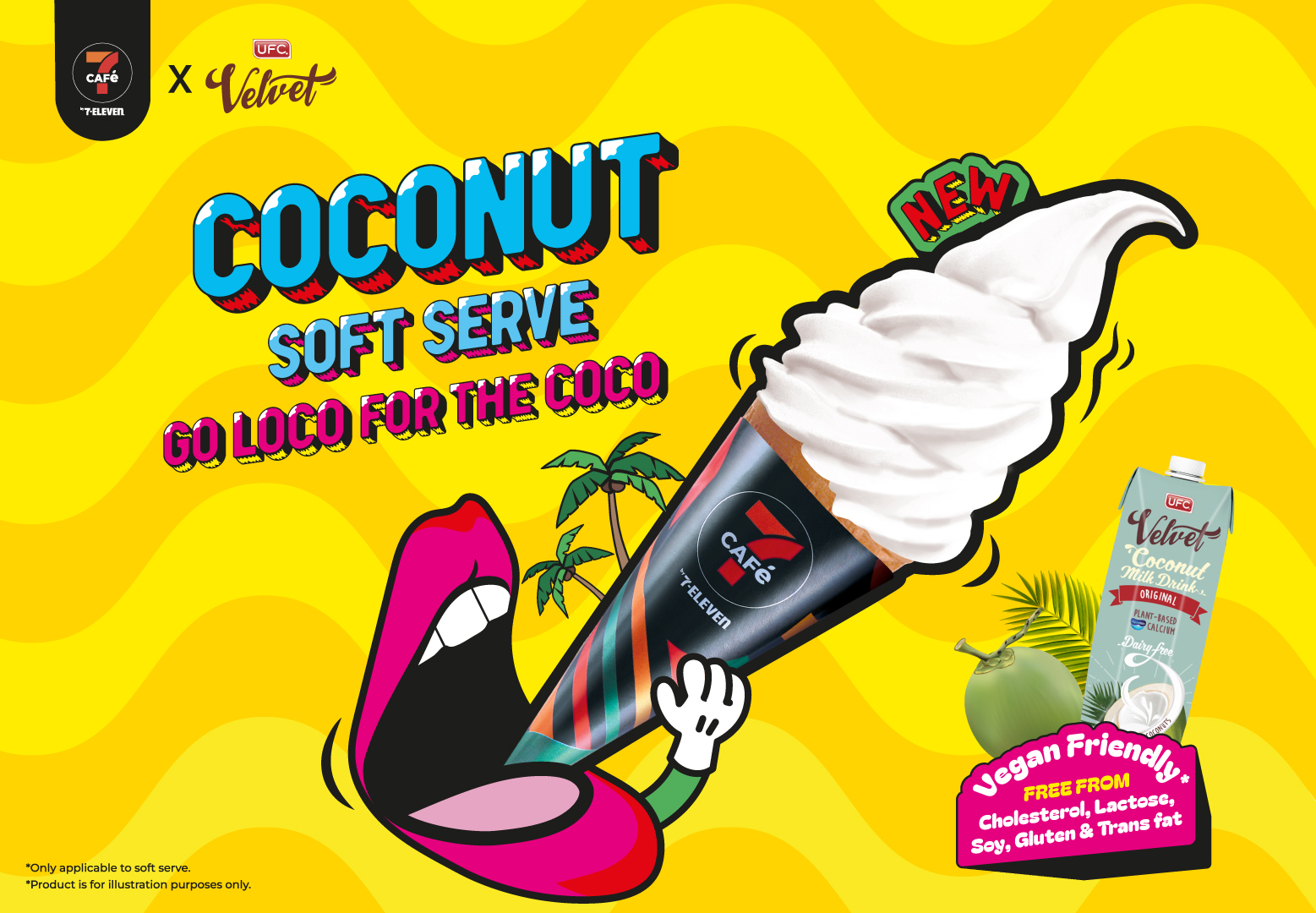 G
Get ready to go loco for the coco!
UFC Velvet and 7CAFé are teaming up to bring you a delicious combo: coconut milk + ice cream = Coconut Soft Serve!
What are you waiting for? Grab a cone and chill at your nearest 7CAFé. It's a treat you don't want to miss.
---