OUR SOURCE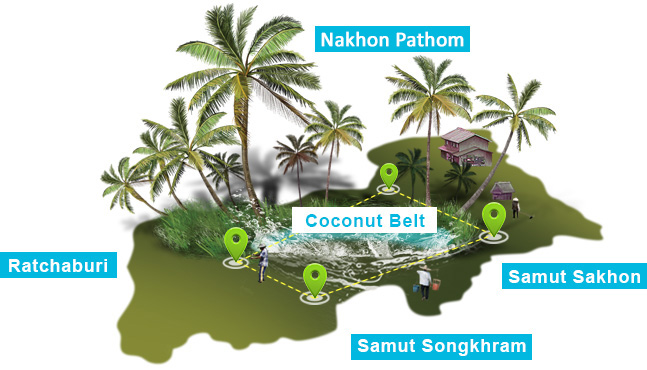 Inside the coconut is the most remarkable "fluid of life". This amazing gift of nature comes from water in the soil which has been absorbed through the plant's fibrous roots, through the trunk all the way through the whole tree then finally into the coconut itself.
UFC Coconut Water is 100% natural coconut water from "the coconut belt" in Thailand, where the world's most delicious coconuts are grown. To be more specific, UFC coconuts are harvested from coconut plantations in Nakhon Pathom, Samut Songkhram, Samut Sakhon and Ratchaburi which all have waters with high salinity and that's one of the secrets behind UFC Coconut Water's delicious taste.
The coconuts are harvested and sent directly to our UFC factory in Nakhon Pathom. After sterilization, the coconut water is packed into a shelf-stable Tetra Paks with a sealed cap ready for delivery. Then UFC Coconut Water travels all over the world to stores near you.