Deep Fried Sea Bass with Coconut Milk
主食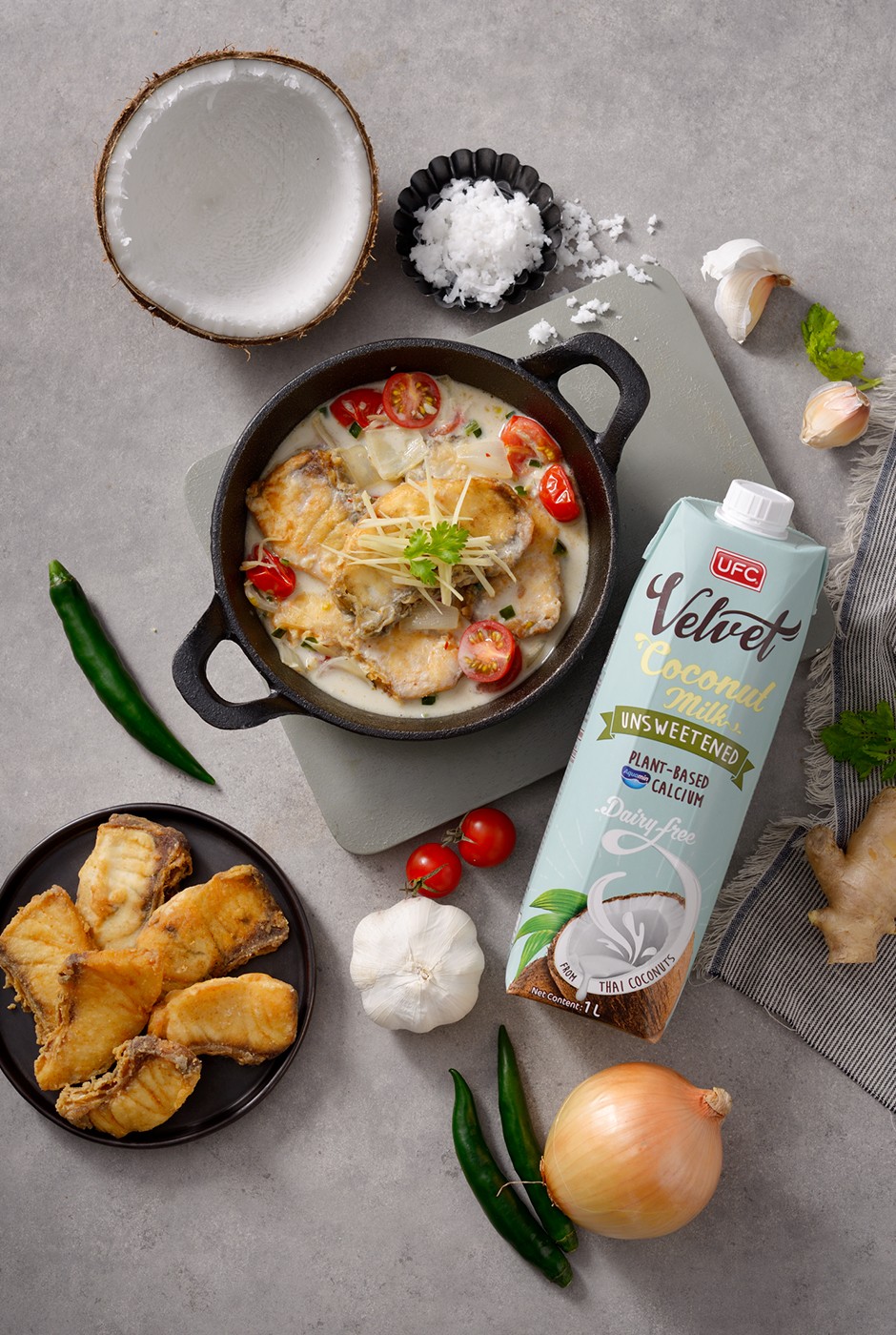 原料
Sea bass 300 grams
Onion ½
Chopped garlic 1 tablespoon
Shredded ginger ¼ cup
Diced green chili 2
Cherry tomatoes 7-8
All-purpose flour 1 cup
Salt 1 teaspoon
Pepper 1 teaspoon
Grinded coriander seed ½ teaspoon
Grinded cumin ½ teaspoon
Chili powder ½ teaspoon
UFC Velvet Coconut Milk – Unsweetened 2 cups
Cooking oil for frying 1 ½ cups
指示
Season sea bass with salt and pepper ½ teaspoon each. Dust with all-purpose flour. Fry in heated oil until turn to nice golden brown color. Drain and set aside.
Stir fry onion with garlic, ginger and green chili until fragrant.
Pour UFC Velvet Coconut Milk – Unsweetened. Season with remain salt, pepper, coriander seed, cumin and chili powder. Stir well.
Add tomatoes and fried fish. Cook until soften and reduce. Arrange into a serving dish. Top with ginger and coriander.
视频
---