Dates Almond Choco Balls
甜点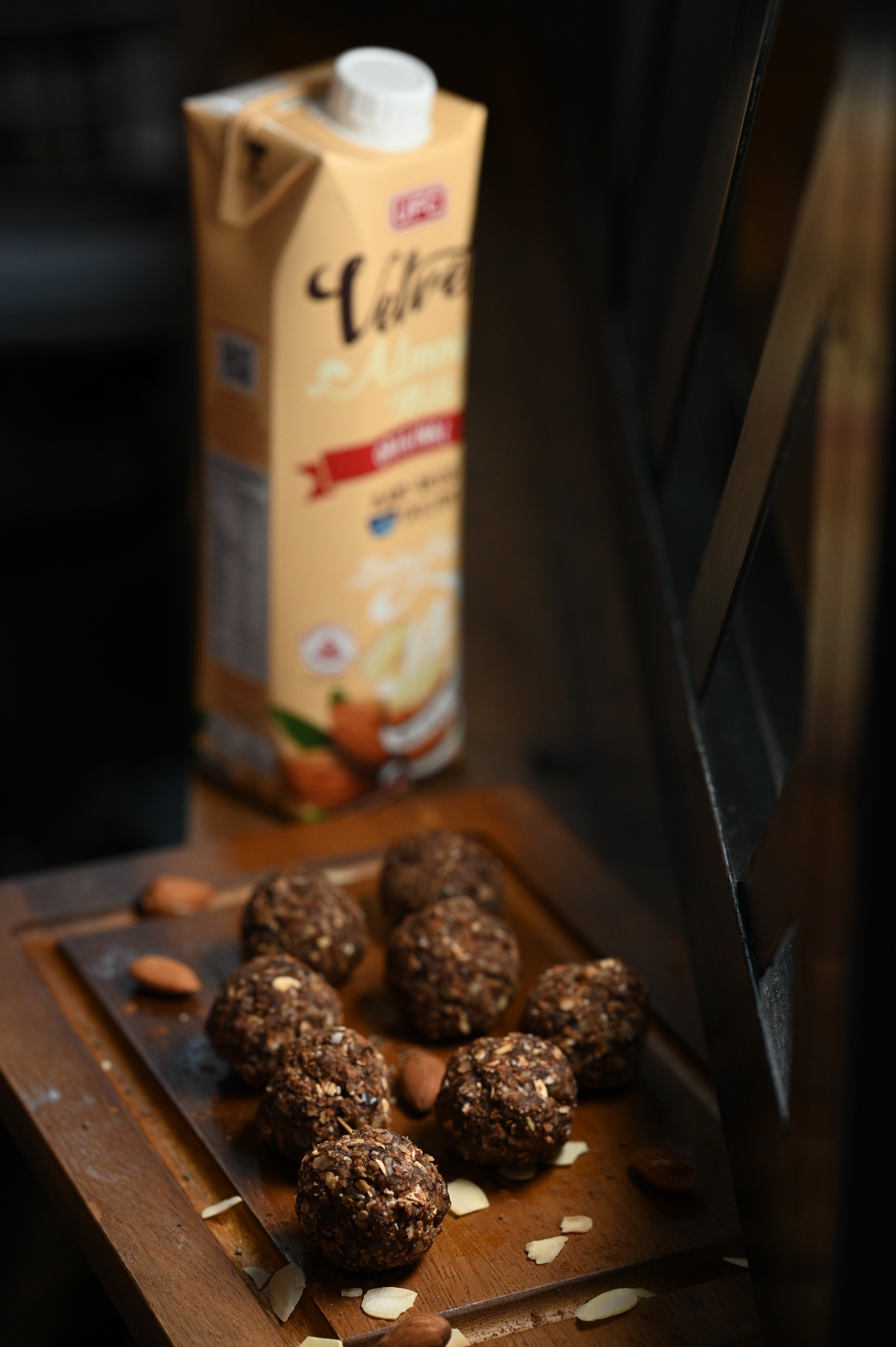 原料
70 g Oats
80 g Almonds
1 Tablespoon Cocoa Powder
30 ml UFC Velvet Almond Milk original
110 g Soaked Pitted Dates
30 g Natural Nut Butter
1 Tablespoon Chia Seeds
指示
Soak dates in the water about 20 minutes until they are softened.
Blend oats, almonds, cocoa powder, dates, chia seeds, UFC Velvet Almond Milk original, and natural nut butter in a food processor until all ingredients are well blended and the texture is become sticky enough to form into balls.
Put balls back in a refrigerator for 5 minutes and serve.
Keep almond choco balls in a tight container and put in a refrigerator up to 1 week.
视频
---