Steamed Spareribs with Black Bean Sauce
主食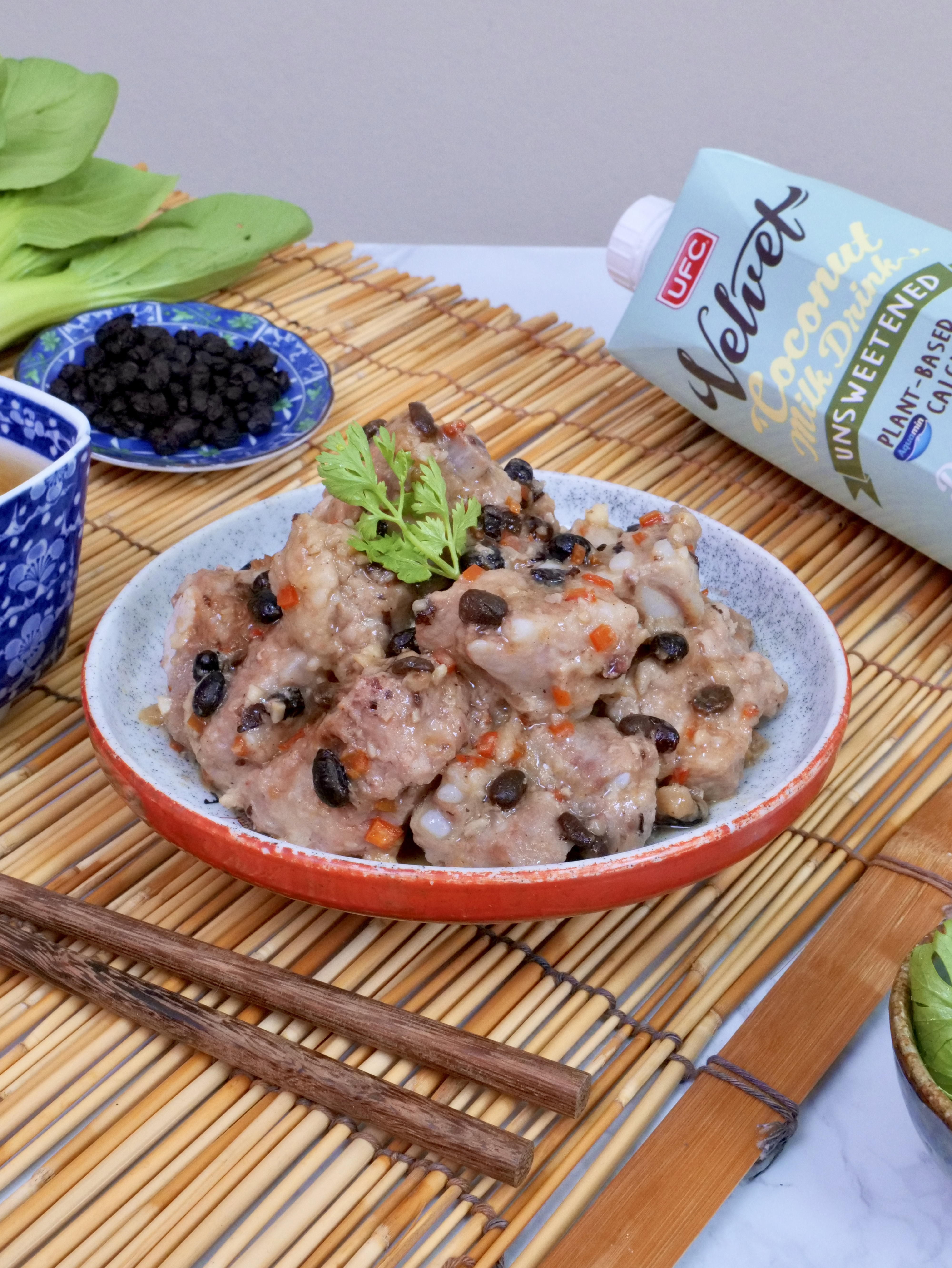 原料
150 ml UFC Velvet Coconut Milk unsweetened
500 g Baby Pork Ribs
2 Tbsps. Diced Red Chilies
2 Tbsps. Corn Flour
1 Tbsp. Salted Black Beans
2 Tsps. Sugar
1 Tsp. Salt
1 Tbsp. Chinese Rice Wine
1 Tsp. Sesame Oil
1 Tsp. Pepper
2 Cloves Minced Garlics
Parsley (Topping)
指示
Mix minced garlics, salt, sesame oil, sugar, Chinese rice wine, pepper. Then add UFC Velvet Coconut Milk, corn flour and blend well.
Add baby pork ribs and mix well with all ingredients. Then add diced red chilies, salted black beans and toss together.
Transfer baby pork ribs mixture in a plate and steam for 20-25 minutes until thoroughly cooked and tender.
Garnish with parsley and serve.
视频
---