Coconut Milk Café Latte with Rum
饮料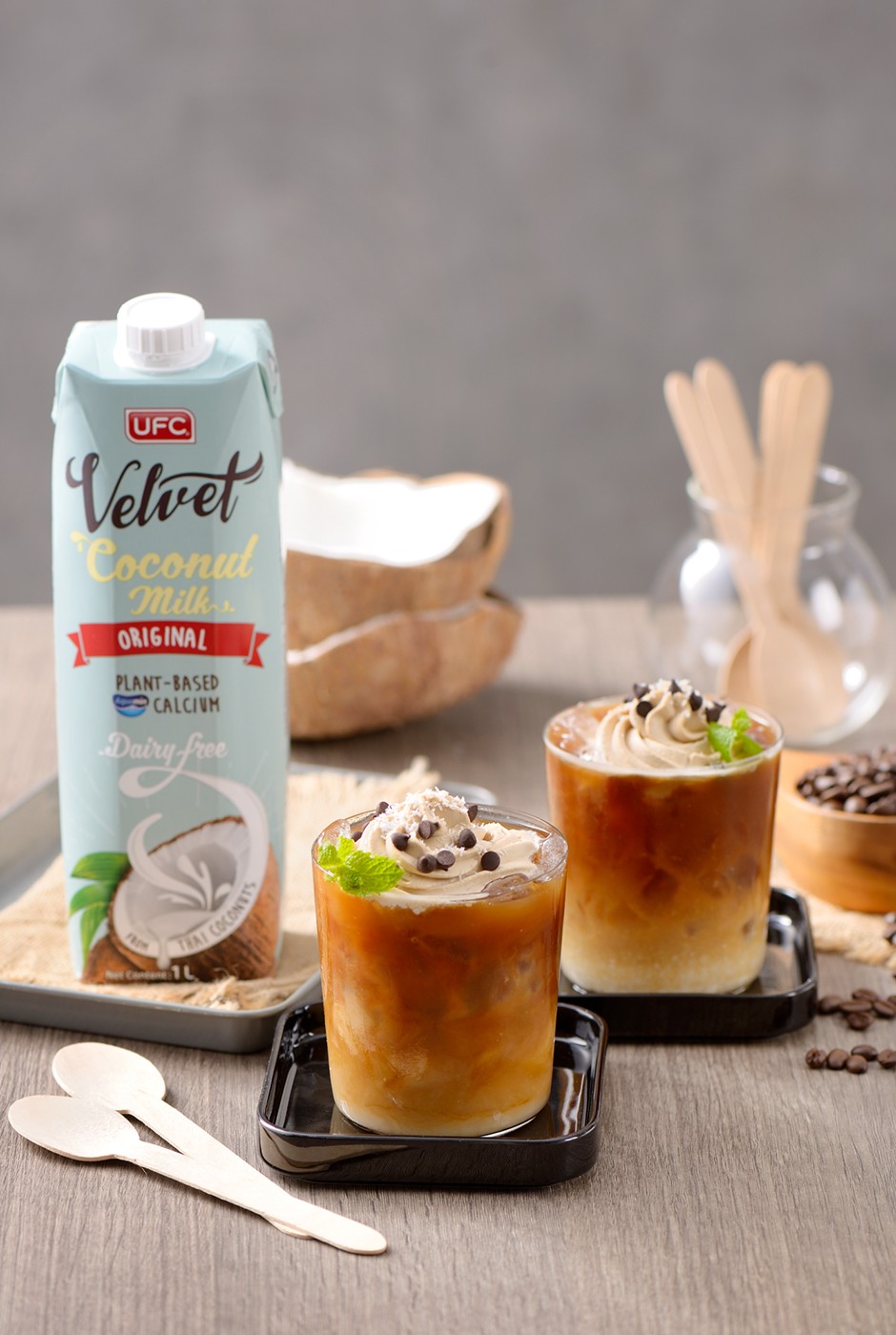 原料
Instant Coffee 1 tablespoon
Espresso ½ cup
UFC Velvet Coconut Milk Original 1 cup
Warm water 1 tablespoon
Cream 1 cup
Icing sugar 2 tablespoons
Rum 1 tablespoon
Syrup 1 tablespoon
Mini Chocolate chip and Coconut flake for garnish
指示
Make coffee whipped cream by mix instant coffee with warm water, stir until dissolve. Whip cream with icing sugar until soft peak, pour coffee and stir well. Set aside.
Make coconut latte by heat UFC Velvet Coconut Milk Original until hot, add rum and syrup. Stir well and set aside.
Pour espresso about ¼ of a serving glass, add ice cube and pour coconut latte over. Top with coffee whipped cream.
Garnish with mini chocolate chip and coconut flake.
视频
---