西瓜酱烤鸡玉米饼
主食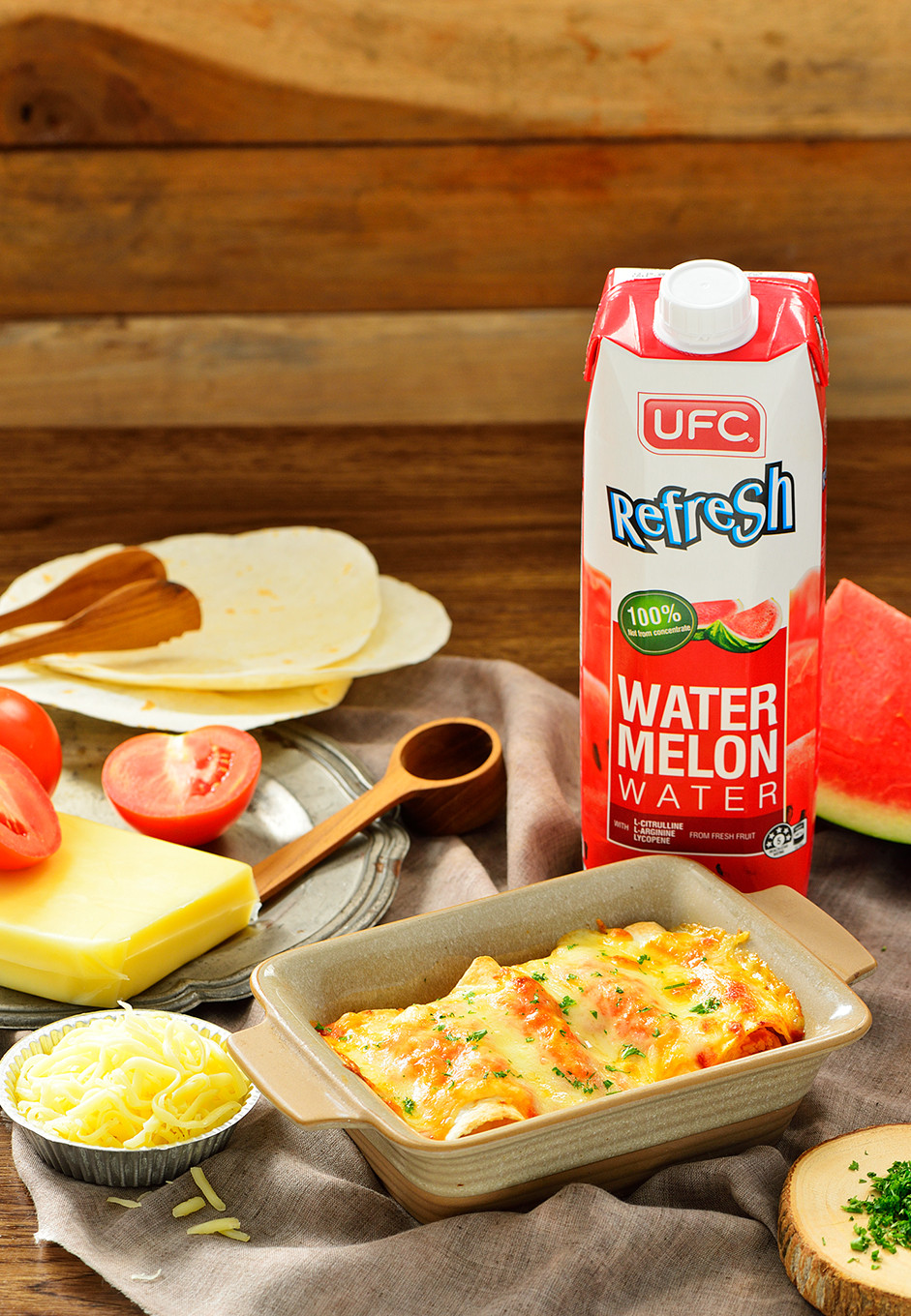 原料
1 cup UFC Refresh 100% Watermelon Water
1 1/2 cups Boiled Chicken Breast, shredded
1 cup Mozzarella Cheese, shredded
4 sheets Tortilla Wrap 6 inches
1 cup Onion, chopped
1/4 cup Ketchup
1 1/2 cups Tomato, chopped
1 teaspoon Salt
1 teaspoon Pepper
1 tablespoon Parsley, chopped
2 tablespoons Salted Butter
2 tablespoons Vegetable Oil
指示
Prepare sauce by stir-fry chopped onion with butter until soft and fragrant. Add UFC Refresh 100% Watermelon Water, ketchup, chopped tomato. Season with salt and pepper 1/2 teaspoon each. Cook until reduce and boil. Blend until smooth, set aside.
Stir-fry remain onion with oil until cook and translucent. Add shredded chicken, mix well. Add half watermelon sauce, season with remain salt and pepper. Stir until combine and remove from the heat.
Place tortilla wrap on a plate. Add mozzarella cheese 3 tablespoons, chicken mixture. Roll until tight, cut in half. Place on a heat-proof dish, pour remain watermelon sauce, sprinkle with mozzarella cheese. Bake in oven at 200 °c for 15 minutes until cheese melted. Sprinkle with chopped parsley.
视频
---