椰子水蔬菜汤
主食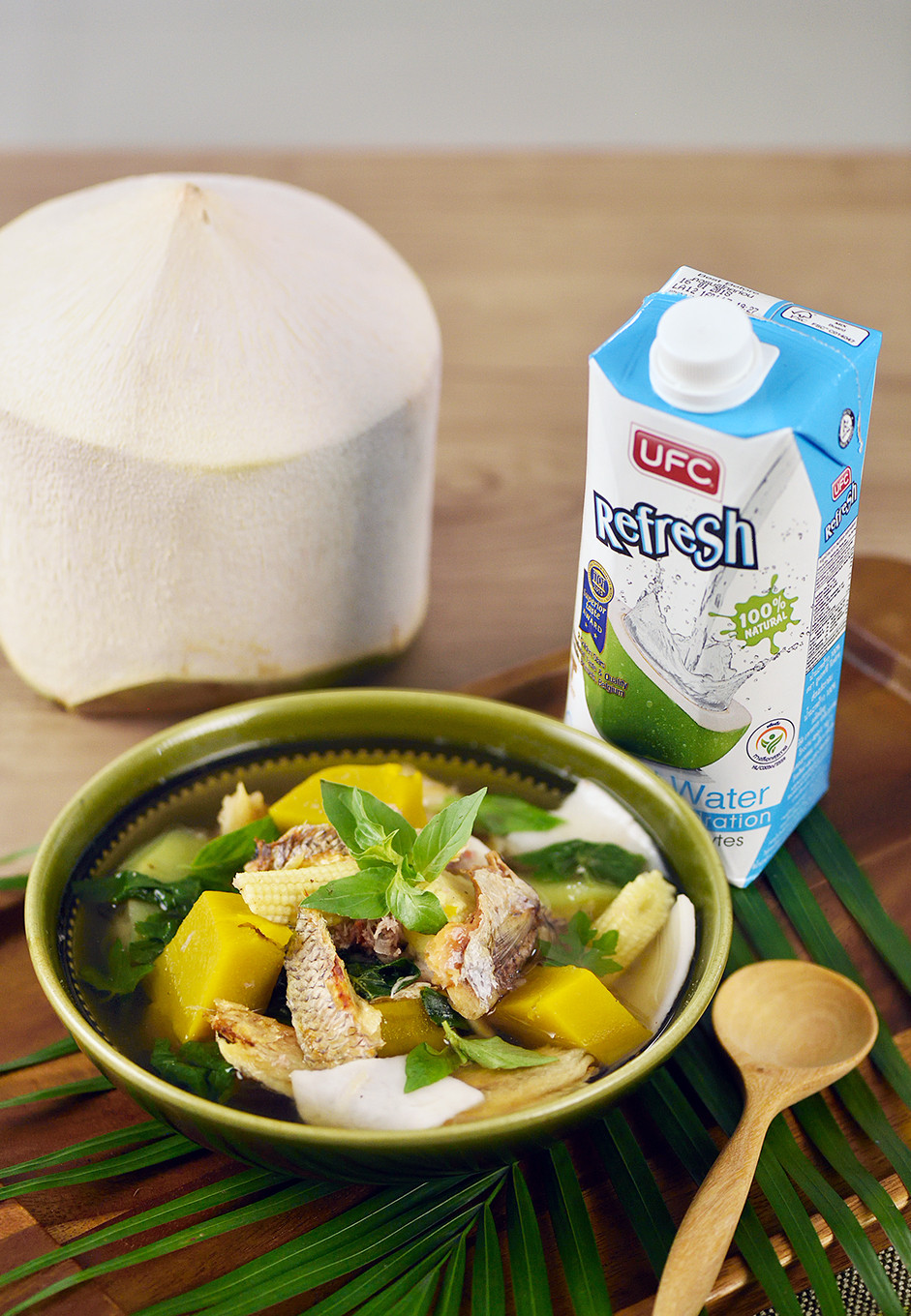 原料
1/2 Cup Crispy fried fish, break into small pieces
1/4 Cup Gang Liang paste
1 Loofah, cut into bite size
1 Cup Ivy gourd leaves
2 Cups Pumpkin, cut into bite size
10 Pieces Baby corns, cut diagonally
1/2 Cup Coconut flesh, cut in large size
1/2 Cup Lemon basil leaves
1 Teaspoon Grounded salt
3 Cups UFC Refresh Coconut Water
指示
Pour UFC Refresh Coconut Water into a large pot, put on heat until boiled. Add Gang Liang paste and boil until paste dissolve and give aroma.
When the soup boil again, add pumpkin and baby corns. After a while, add loofah, ivy gourd leaves and coconut flesh then seasoning with salt.
Add half of crispy fried fish and keep simmer until all vegetables are cooked. Pour soup into a serving bowl and garnish with the rest of crispy fried fish and lemon basil leaves.
视频
---