X'mas Matcha Berry
饮料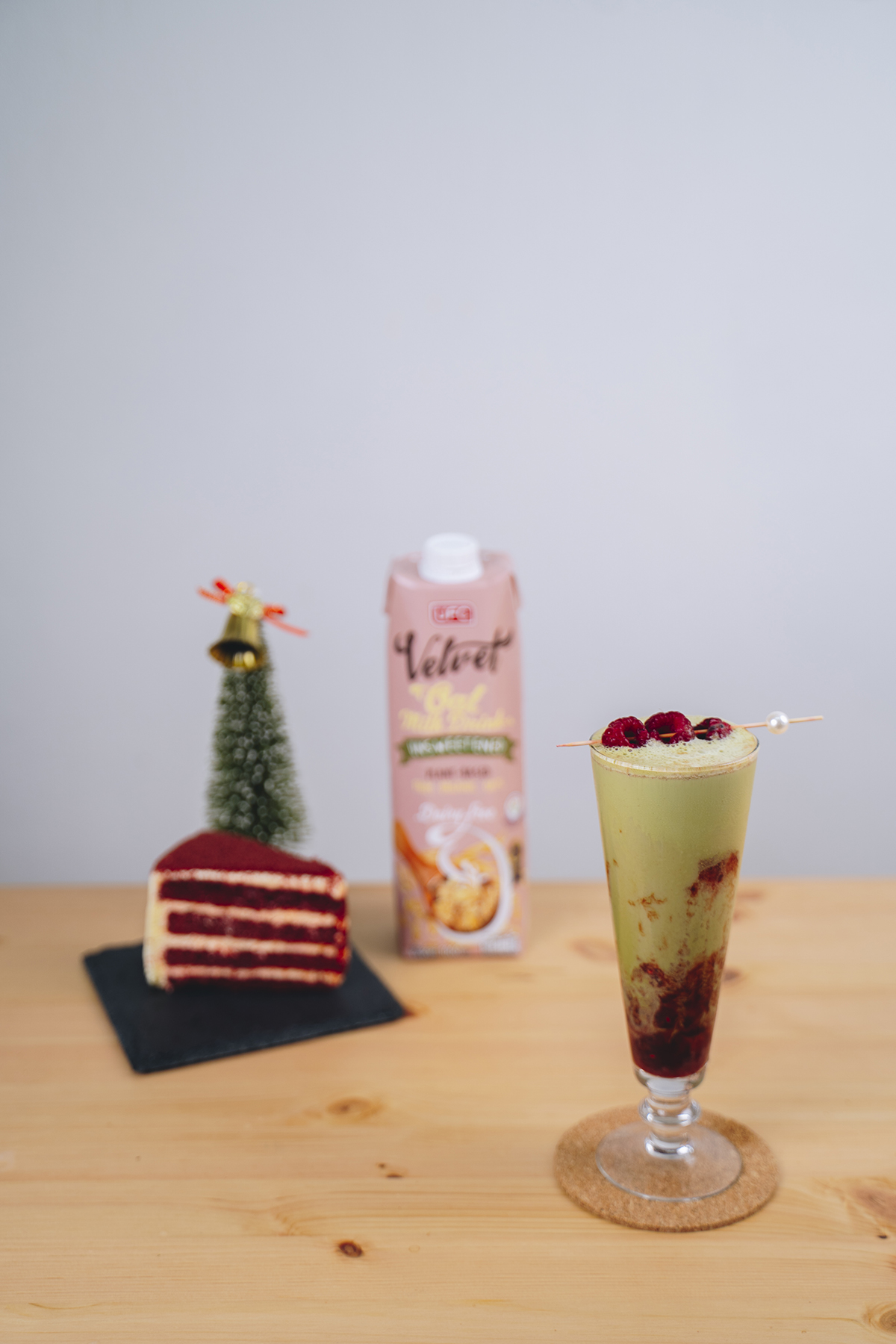 原料
15 ml. Toffee Syrup
160 ml. UFC Velvet Oat Milk unsweetened
2 g. Matcha Powder
Raspberry Puree
Ice
Garnish
指示
Put toffee syrup and UFC Velvet Oat Milk 100 ml. into blender. Blend with ice until smooth.
Matcha Milk Foam Preparation
Mix matcha powder with UFC Velvet Oat Milk 60 ml. in a mixing glass.
Put blended oat milk and toffee syrup into a serving glass and add raspberry puree.
Top with matcha milk foam.
Garnish with raspberries and ready to serve.
视频
---