Vegan Burger
主食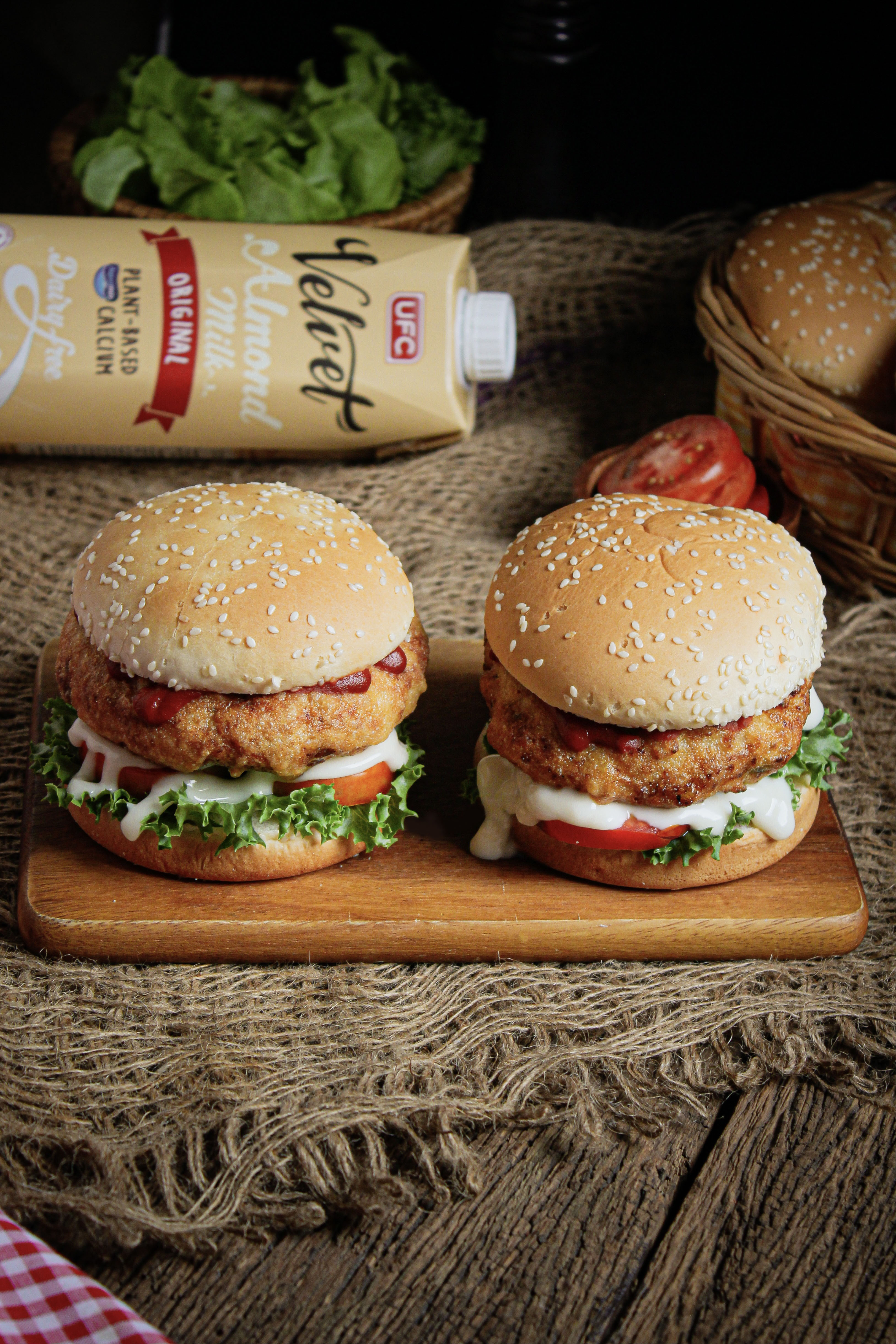 原料
Burger Filling Mixture
50 ml. UFC Velvet Almond Milk original
250 g. Tofu
200 g. Boiled Potatoes
3 Tbsps. Boiled Pumpkins
3 Tbsps. Boiled Carrots
3 Tbsps. Boiled Edamame
3 Tbsps. Boiled Sweet Corns
2 Tbsps. Seasoning Sauce
½ Tsp. Ground Black Pepper
240 g. All Purpose Flour
Flour Mixture
100 g. All Purpose Flour
150 ml. Water
½ Tsp. Salt
Vegan Burger Buns
Green Oak Lettuce
Sliced Tomatoes
120 g. Vegan Mayonnaise
120 g. Tomato Sauce
Cooking Oil (For Frying)
指示
Burger Filling Preparation
Combine tofu, boiled potatoes, boiled pumpkins, boiled carrots and mix together. Add seasoning sauce, ground black pepper.
Add boiled edamame, boiled sweet corns and all purpose flour and mix well. Pour UFC Velvet Almond Milk and stir well.
Roll all mixture into a ball and put in the freezer for 2-3 hours.
Vegan Burger Preparation
Combine all purpose flour, salt and stir well. Add water and stir until dissolve.
Dip burger filling into the flour mixture. Drop into hot cooking oil and deep fry until turning to golden brown on both sides.
Put green oak lettuce, sliced tomatoes. Spread vegan mayonnaise, place burger filling on the bun. Spread tomato sauce, set the bun on top and ready to serve.
视频
---