Vegan Bouncy Balls Stew
主食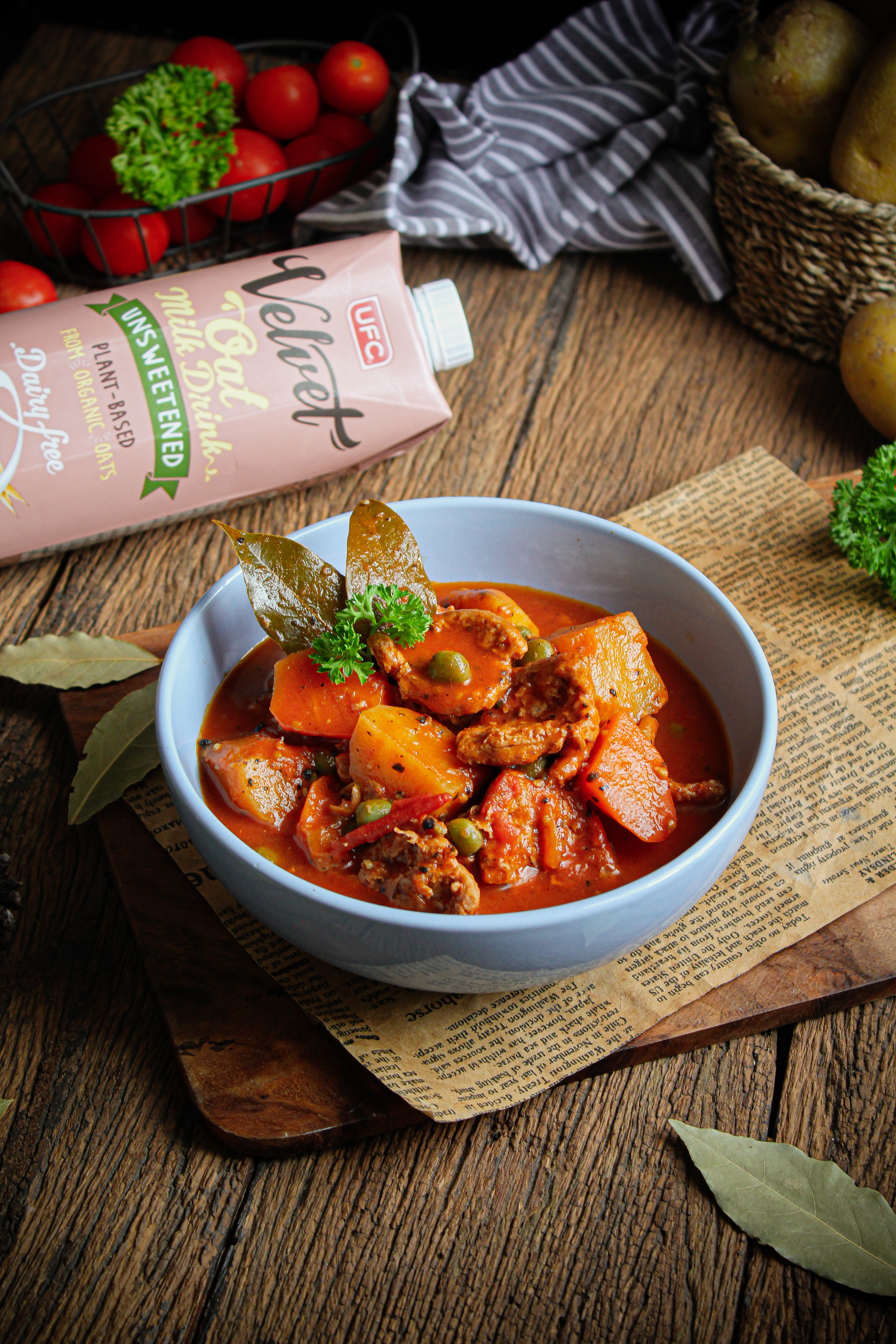 原料
360 ml. UFC Velvet Oat Milk unsweetened
360 ml. Water
300 g. Vegan Bouncy Balls
200 g. Diced Carrots
200 g. Diced Potatoes
200 g. Diced Tomatoes
240 g. Boiled Green Peas
1 Tbsp. Margarine
1 Tbsp. Black Pepper
240 g. Tomato Sauce
4-5 Leaves Bay Leaf
1 Tsp. Salt
2 Tbsps. Vegan Oyster Sauce
指示
Heat margarine in a stew pot.
Put diced carrots, diced potatoes, vegan bouncy balls, diced tomatoes and stir fry.
Add water, UFC Velvet Oat Milk and mix well.
Season with salt, tomato sauce, black pepper, vegan oyster sauce and simmer over low heat for 15 minutes.
Add bay leaves and boiled green peas into the stew pot and simmer for another 10 minutes.
Ladle into a bowl and serve.
视频
---