椰子水虾蒸蛋
主食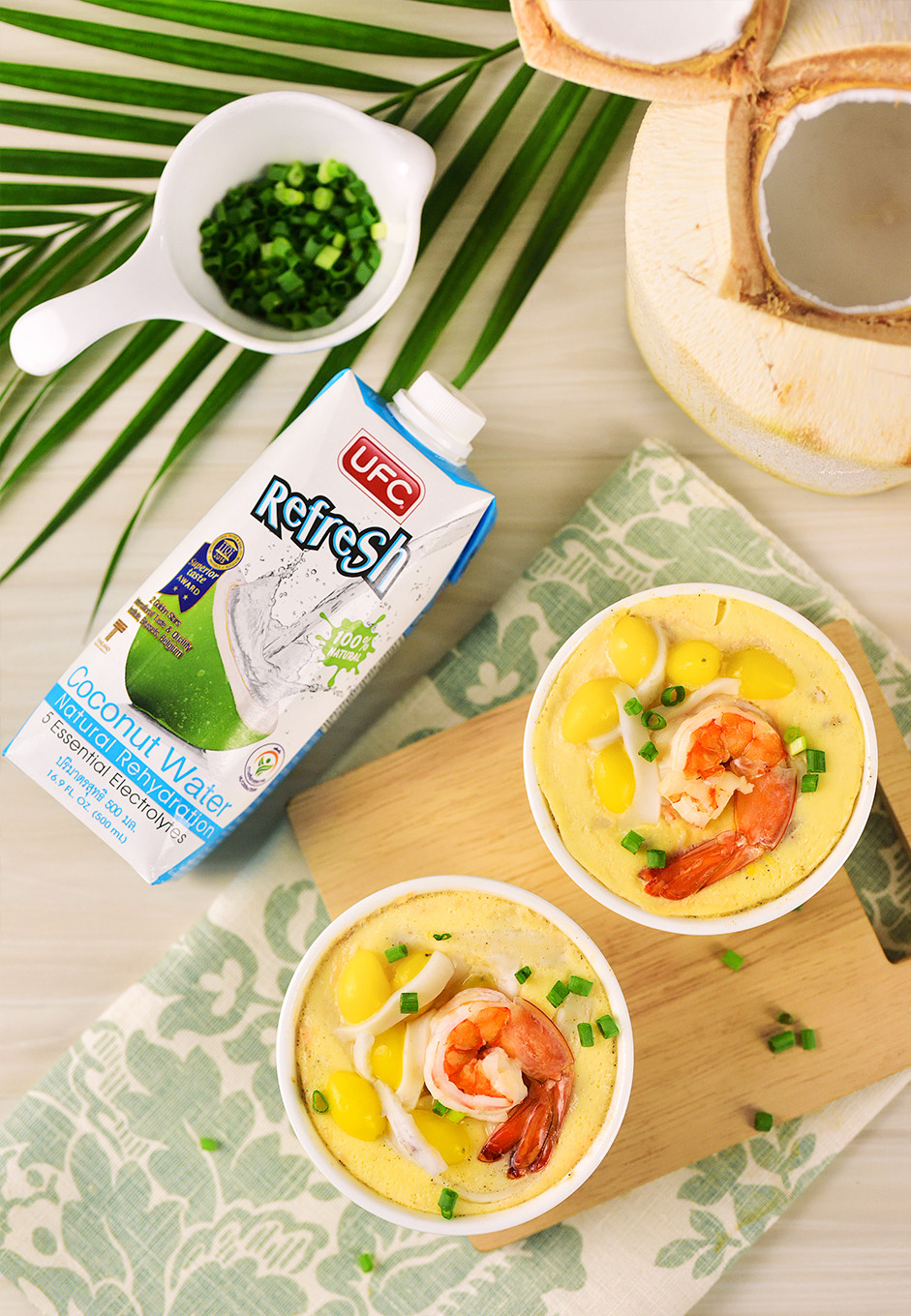 原料
3 Eggs Eggs
3 Shrimps Shrimps, peeled and deveined
2 Cups UFC Refresh Coconut Water
1/2 Cup Young coconut flesh, sliced
1/2 Cup Ginkgo nuts
1 Onion Spring onion, sliced
1/2 Teaspoon Grounded salt
1/2 Teaspoon Grounded pepper
指示
Beat eggs then seasoning with salt and pepper. Add UFC Refresh Coconut Water, stir together. Strain to make the steamed egg smoother.
Pour egg mixture into a heat-proof bowl and bring to steam with low heat until the surface is setting.
Add coconut flesh, ginkgo nuts and shrimps. Steam until cooked. When serve, sprinkle spring onion on top.
视频
---