Pandan Kaya with Steamed Bread
甜点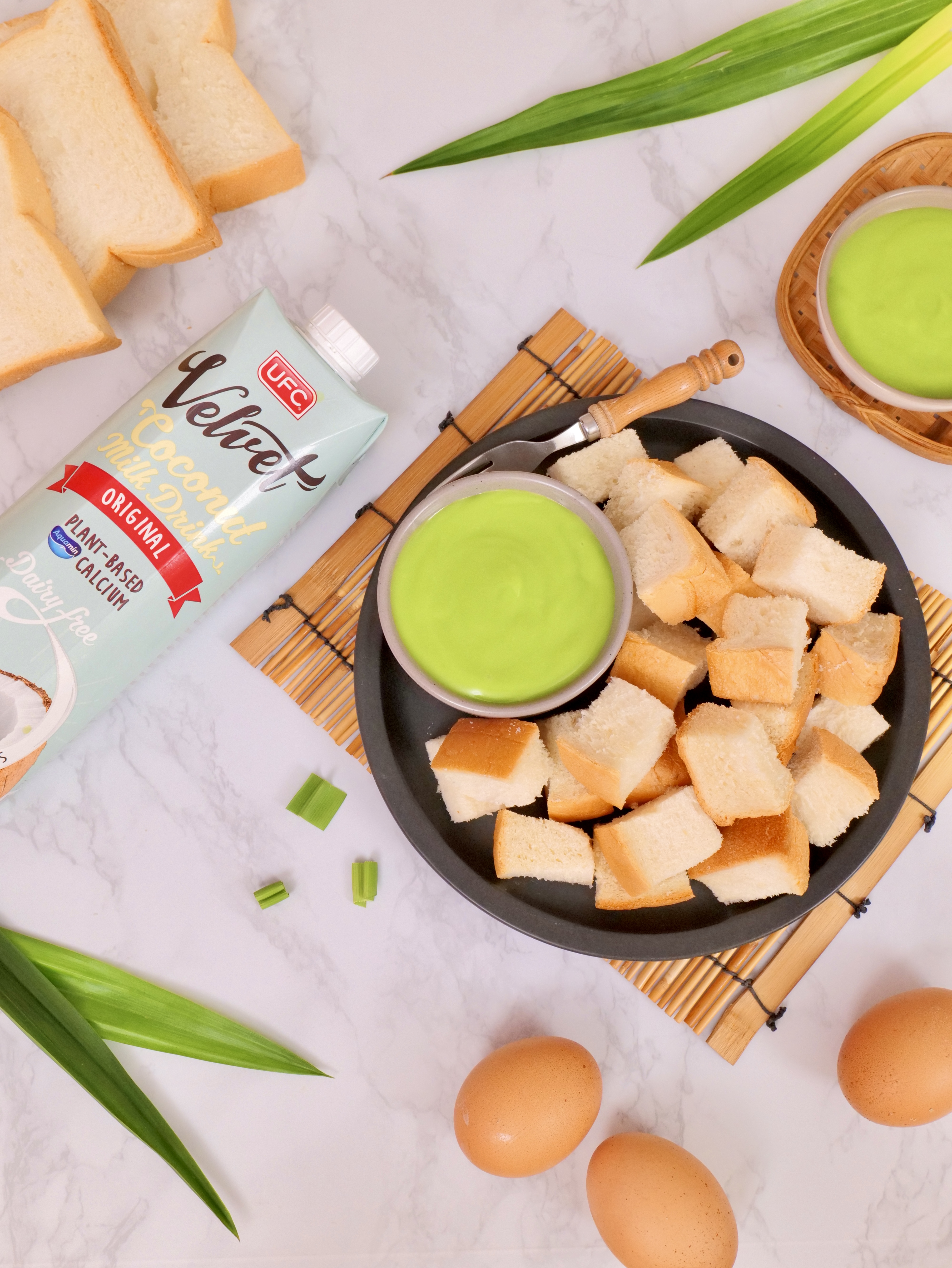 原料
4 Eggs
180 g Sugar
500 ml UFC Velvet Coconut Milk unsweetened
250 ml Pandan Juice
¼ Tsp. Salt
50 ml Sweetened Condensed Milk
½ Cup Corn Flour
3-4 Slices Bread
指示
Combine eggs, sugar, sweetened condensed milk to mix together. Add some salt and stir well. Then add UFC Velvet Coconut Milk, pandan juice, corn flour and blend evenly.
Simmer over medium heat and stir the mixture until thick and smooth. Turn off the heat and stir until cool down.
Put sliced breads into the steamer for a minute. Serve with pandan kaya, drizzle with UFC Velvet Coconut Milk.
视频
---