Oat Milk Porridge with Minced Pork
主食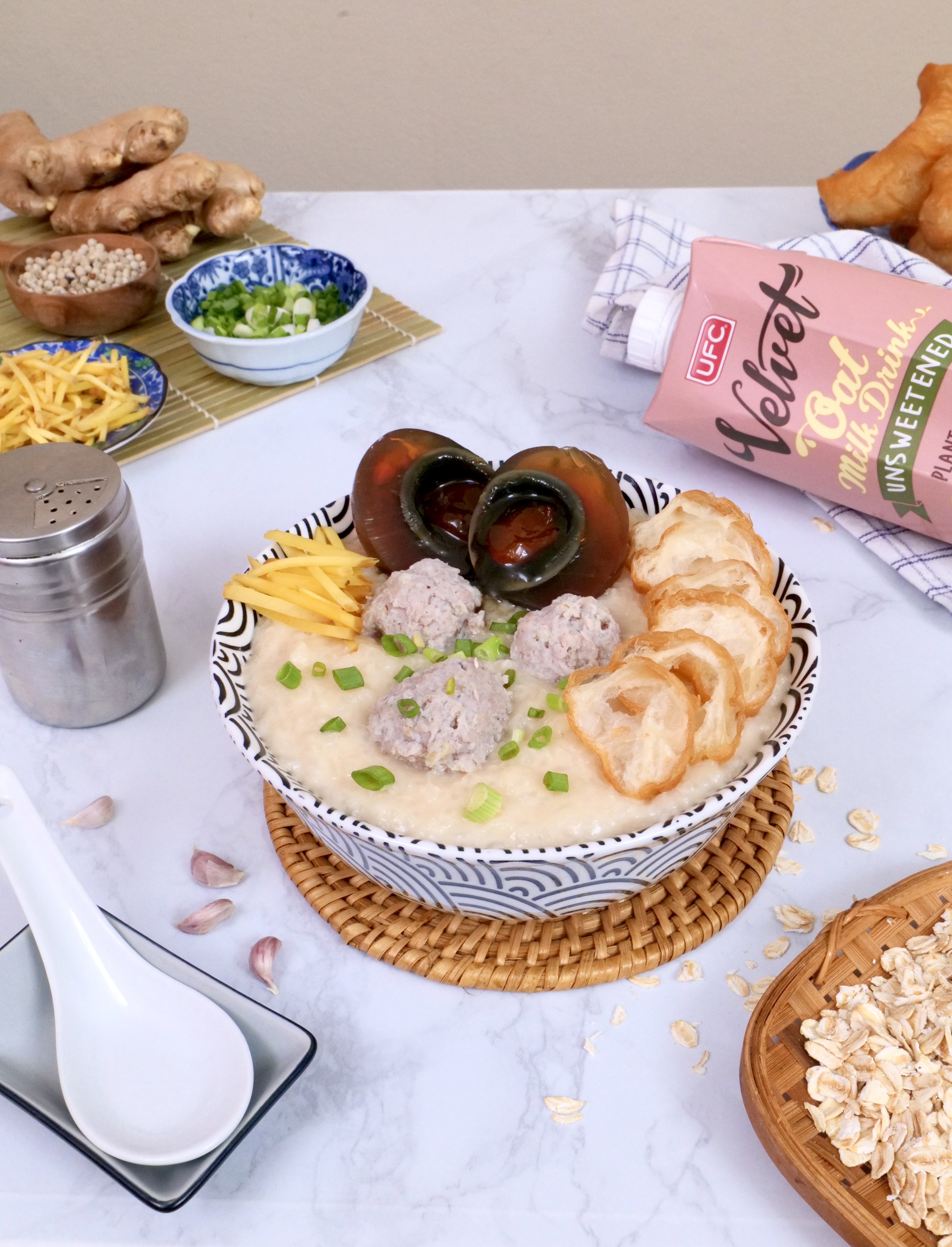 原料
Oat Milk Porridge Mixture
1 Cup Washed Rice Grits
900 ml UFC Velvet Oat Milk unsweetened
2 Cups Water
1 Tbsp. Sugar
3 Tsps. Salt
Marinated Minced Pork
250 g Minced Pork
½ Tbsp. Pounded Coriander Root/Garlic/Pepper
½ Tsp. Corn Flour
¼ Tsp. Baking Powder
½ Tsp. Sugar
½ Tbsp. Oyster Sauce
½ Tbsp. Soy Sauce
¼ Tsp. Salt
Topping
Sliced Spring Onions
Sliced Gingers
Century Egg
Deep-Fried Dough Stick
指示
Prepare Marinated Minced Pork
Combine minced pork, pounded coriander root/garlic/pepper. Add soy sauce, sugar, baking powder, salt, oyster sauce and corn flour. Mix well and marinate for 30 minutes.
Prepare Oat Milk Porridge
Boil the water and add the washed rice grits in a pot. Stir the rice and simmer until thoroughly cooked. Add UFC Velvet Oat Milk and mix well.
Season with sugar, salt and stir until thick.
Bring marinated minced pork to boil until thoroughly cooked. Then transfer to the porridge.
Serve and on top with century egg, deep-fried dough stick, sliced gingers and sliced spring onions.
视频
---