Cardamom Milk Tea
饮料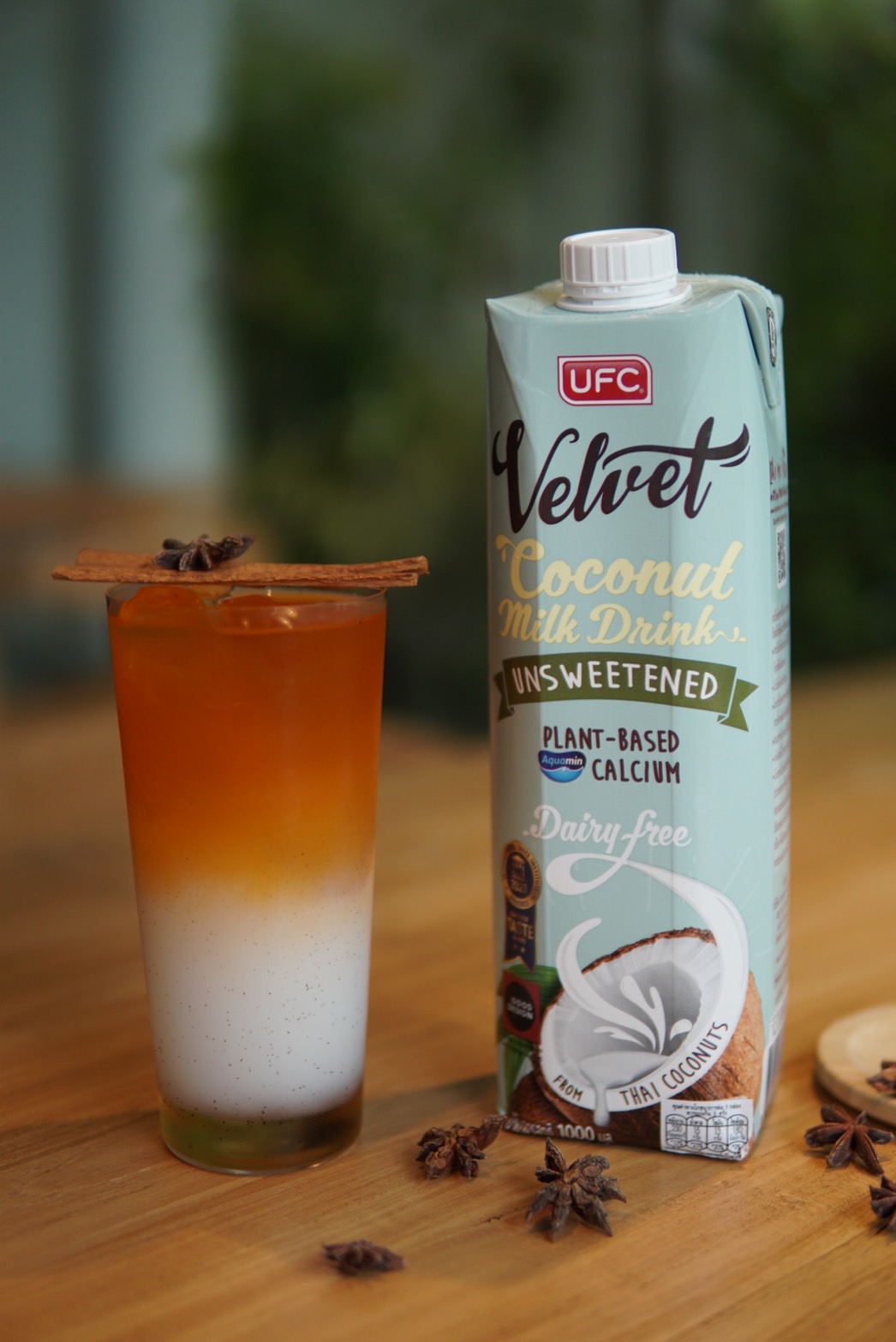 原料
Cardamom Syrup Mixture
3-4 Seeds Cardamom
15 ml. Hot Water
3 tsps. Sugar
60 ml. Mixed Berry Tea
30 ml. Cardamom Syrup
90 ml. UFC Velvet Coconut Milk original
Ice
Garnish
2 Sticks Cinnamon
Star Anise
指示
Combine cardamom, hot water and sugar to prepare cardamom syrup. Using a hand mixer to blend until well blended then filter out cardamom extract syrup.
Put mixed berry tea into tea pot and pour hot water.
Add cardamom syrup into a glass then ice and UFC Velvet Coconut Milk. Top with mixed berry tea.
Garnish with cinnamon, star anise and burn for fragrance.
Benefits
Cardamom helps improve digestion, detoxify and cleanse the body of toxins.
视频
---