Jujube Banana Oat Smoothie
饮料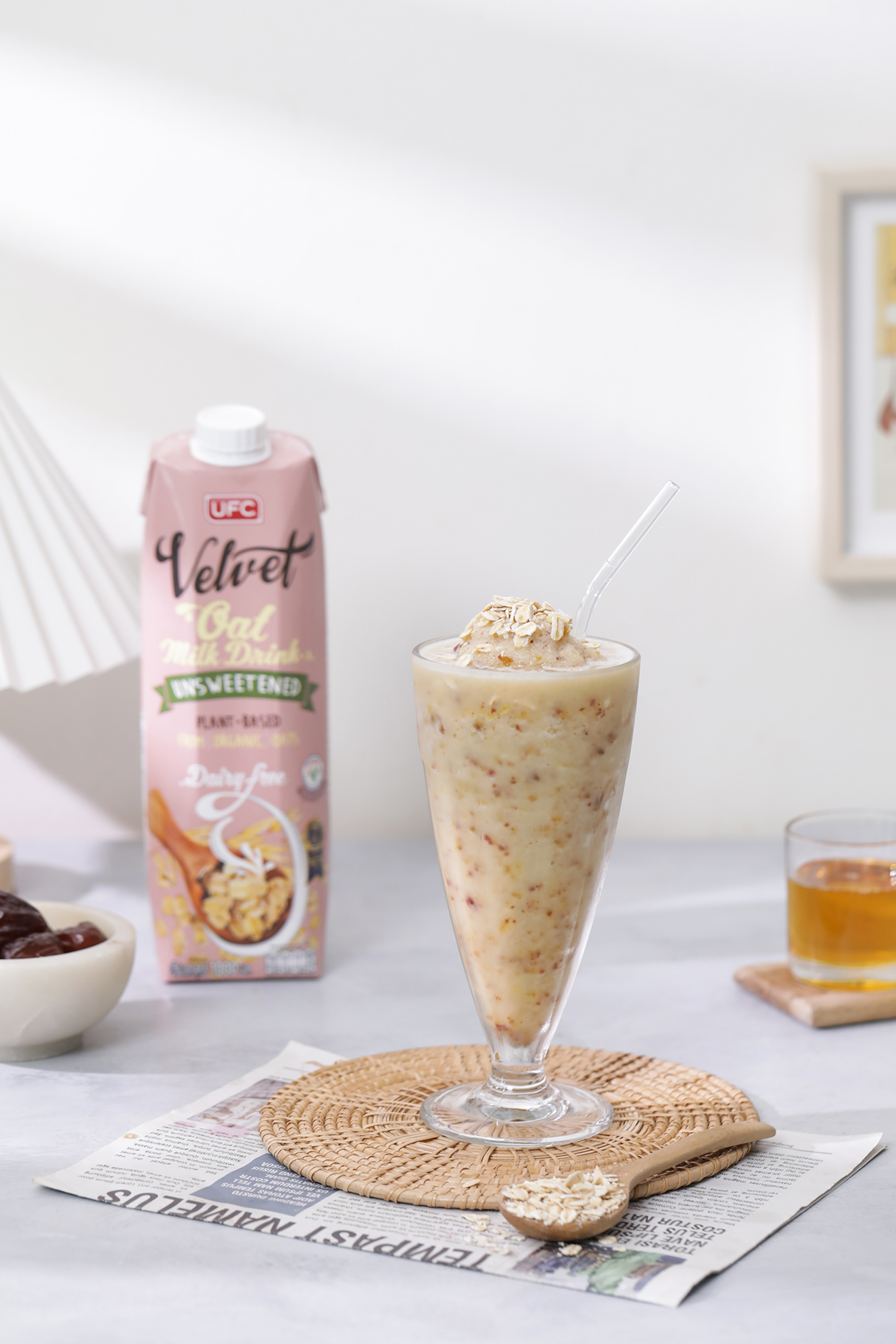 原料
3 pcs. Dried Chinese Jujube
25 g. Fresh Banana
20 ml. Caramel Sauce
120 ml. UFC Velvet Oat Milk unsweetened
Crushed Ice
Garnish
指示
Put dried Chinese jujube, fresh banana, caramel sauce, UFC Velvet Oat Milk and crushed ice into the blender and blend until smooth.
Pour into a glass, and garnish with oat flakes. Ready to serve.
Benefits
Sweet Dried Jujube is rich in vitamin C which helps neutralize free radicals and stimulates the immune system, strengthen the immune system for the body.
视频
---