Authentic Thai Sticky Rice with Durian
甜点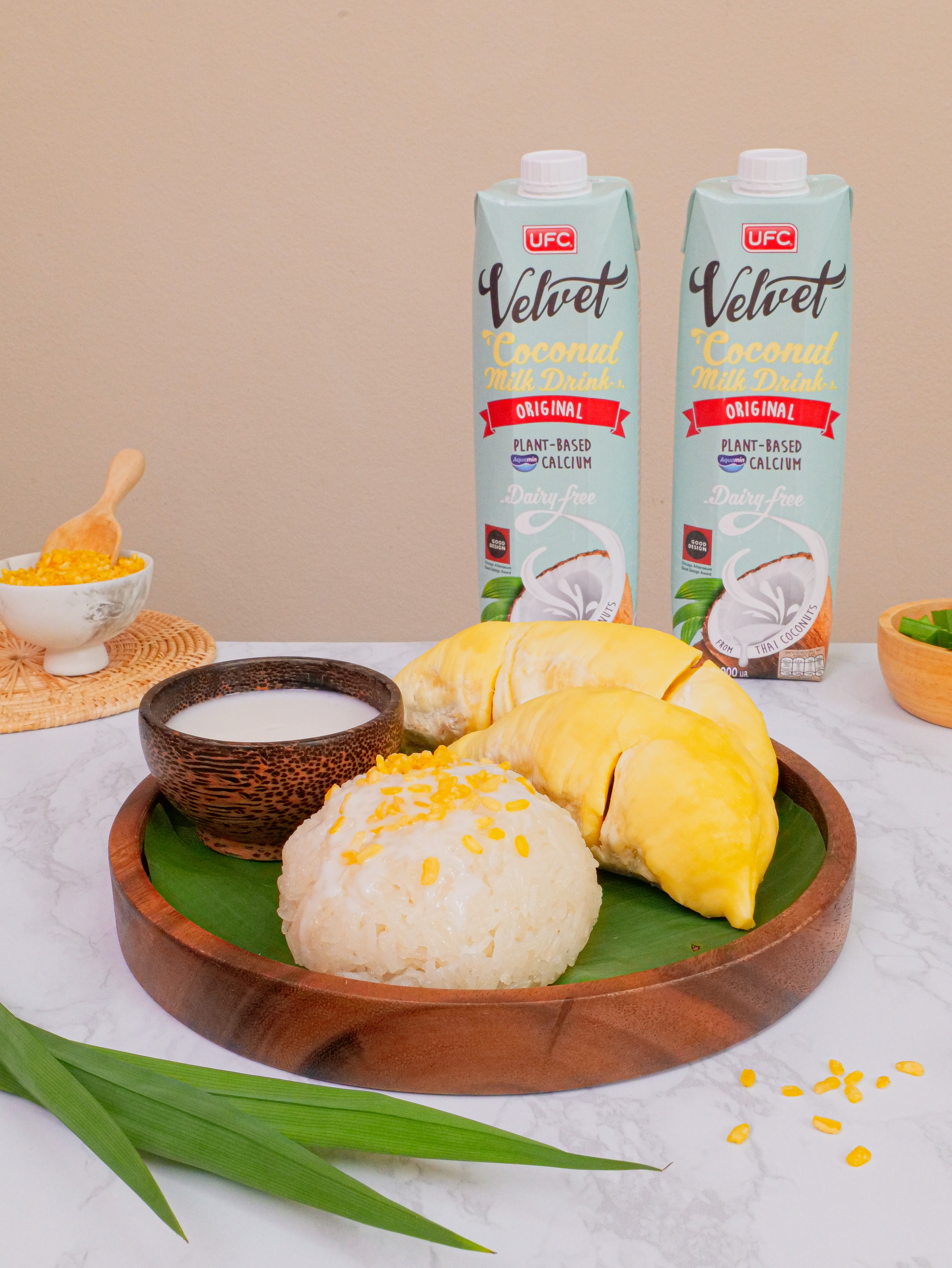 原料
Main Mixture
1 KG Thai Glutinous Rice
700 ml UFC Velvet Coconut Milk unsweetened
300 g Sugar
3 Tsps. Salt
Pandan Leaves
Ripe Durian
Crunchy Mung Beans
Coconut Milk Sauce Mixture
200 ml UFC Velvet Coconut Milk
40 g Sugar
1/4 tsp. Salt
5 g Rice Flour
指示
Prepare Thai Sticky Rice
Soak Thai glutinous rice overnight and wash well. Steam the rice over medium heat for 20-30 minutes until thoroughly cooked. Transfer the cooked rice into mixing bowl.
Bring UFC Velvet Coconut Milk, sugar, salt, pandan leaves to boil over low heat and stir well until sugar is dissolved. Pour into the cooked rice and mix thoroughly. Close the pot lid and leave for 20 minutes.
Open the lid and stir thoroughly again then close the lid. Leave for another 10 minutes.
Prepare Coconut Milk Sauce
Pour UFC Velvet Coconut Milk into the pot, add sugar, salt, and rice flour. Simmer and stir well over low heat until dissolve and start thickening.
Serve sticky rice with ripe durian, drizzle with coconut milk sauce and sprinkle with crunchy mung beans.
视频
---