Roasted Shiitake Rice Bowl
主食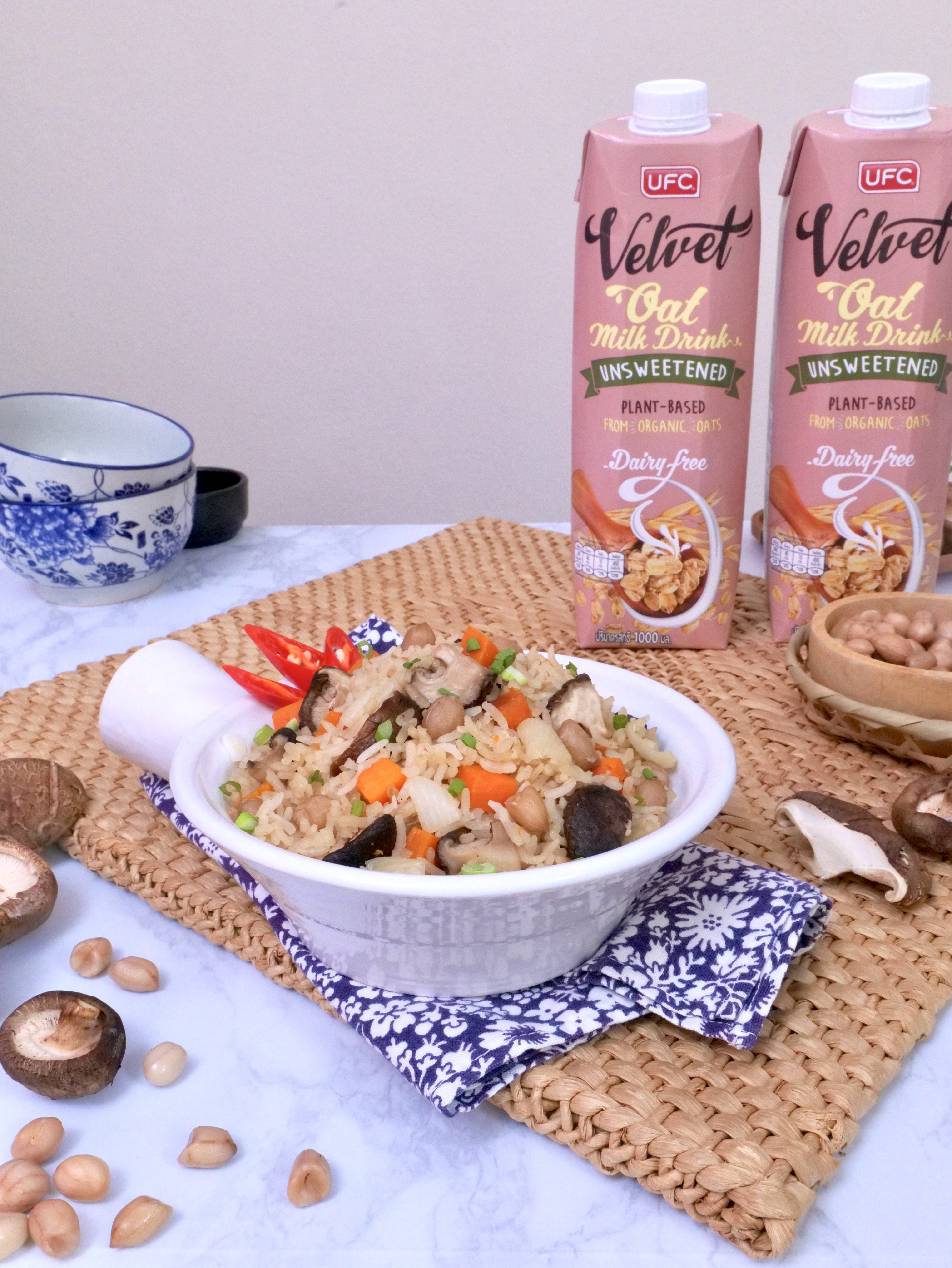 原料
1.5 Cups Washed Thai Jasmine Rice
30 g Sliced Shiitakes
80 g Sliced Onions
100 g Diced Carrots
60 g Boiled Peanuts
1 Tbsp. Vegetable Oil
1 Tbsp. Minced Garlics
3 Tbsps. Soy Sauce
1 Tbsp. Sweet Soy Sauce
1 Tbsp. Sugar
2 Tsps. Pepper
1 Tsp. Salt
200 ml UFC Velvet Oat Milk unsweetened
¾ Cup Water
Sliced Spring Onions (Topping)
指示
Heat vegetable oil in a skillet pan until hot. Add minced garlics, sliced shiitakes, sliced onions, diced carrots, boiled peanuts and stir fry.
Add washed Thai Jasmine rice and season with soy sauce, sweet soy sauce, sugar and pepper. Stir fry until fragrant and transfer the mixture into the rice cooker.
Add water and UFC Velvet Oat Milk then mix well and cook until thoroughly cooked. Ladle into a bowl and sprinkle with sliced spring onions.
视频
---