Sweet Potato Turmeric Miso Soup
開胃菜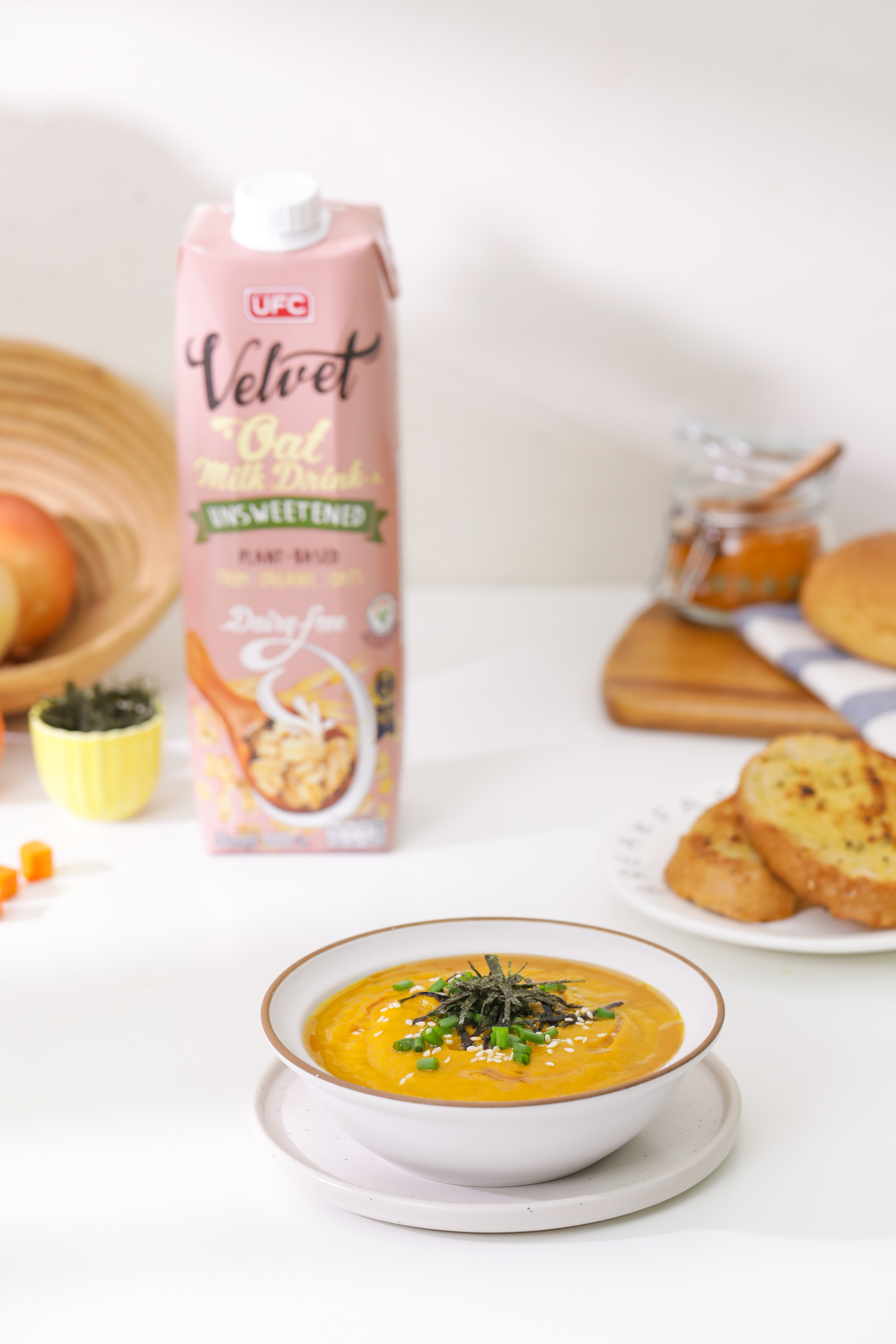 原料
2 tbsps. Canola Oil
30 g. Chopped Garlics
120 g. Diced Onions
100 g. Chopped Celeries
100 g. Carrots
1 tbsp. Ginger
250 g. Orange Sweet Potatoes
2 tsps. Turmeric Powder
250 ml. Kombu Dashi
325 ml. UFC Velvet Oat Milk unsweetened
1 tbsp. White Miso Paste
Salt and Pepper
Topping
Sesame Oil
Nori Seaweeds
Spring Onions
Sesame Seeds
Garlic Bread (Serve with Sweet Potato Turmeric Miso Soup)
指示
Pour canola oil into a pot and turn on medium heat. Add chopped garlics, diced onions, chopped celeries, and carrots. Stir fry until well cooked.
Add ginger, orange sweet potatoes, and turmeric powder. Stir well.
Pour Kombu Dashi and UFC Velvet Oat Milk unsweetened. Stir well and simmer for 15-20 minutes. Then add salt, pepper, and white miso paste.
Turn off the heat and use hand blender to blend the ingredients until well blended.
Pour sweet potato turmeric miso soup in a bowl and decorate with sesame oil, nori seaweeds, spring onions, and sesame seeds. Ready to serve.
视频
---