Scented Lavender Oat Tea
饮料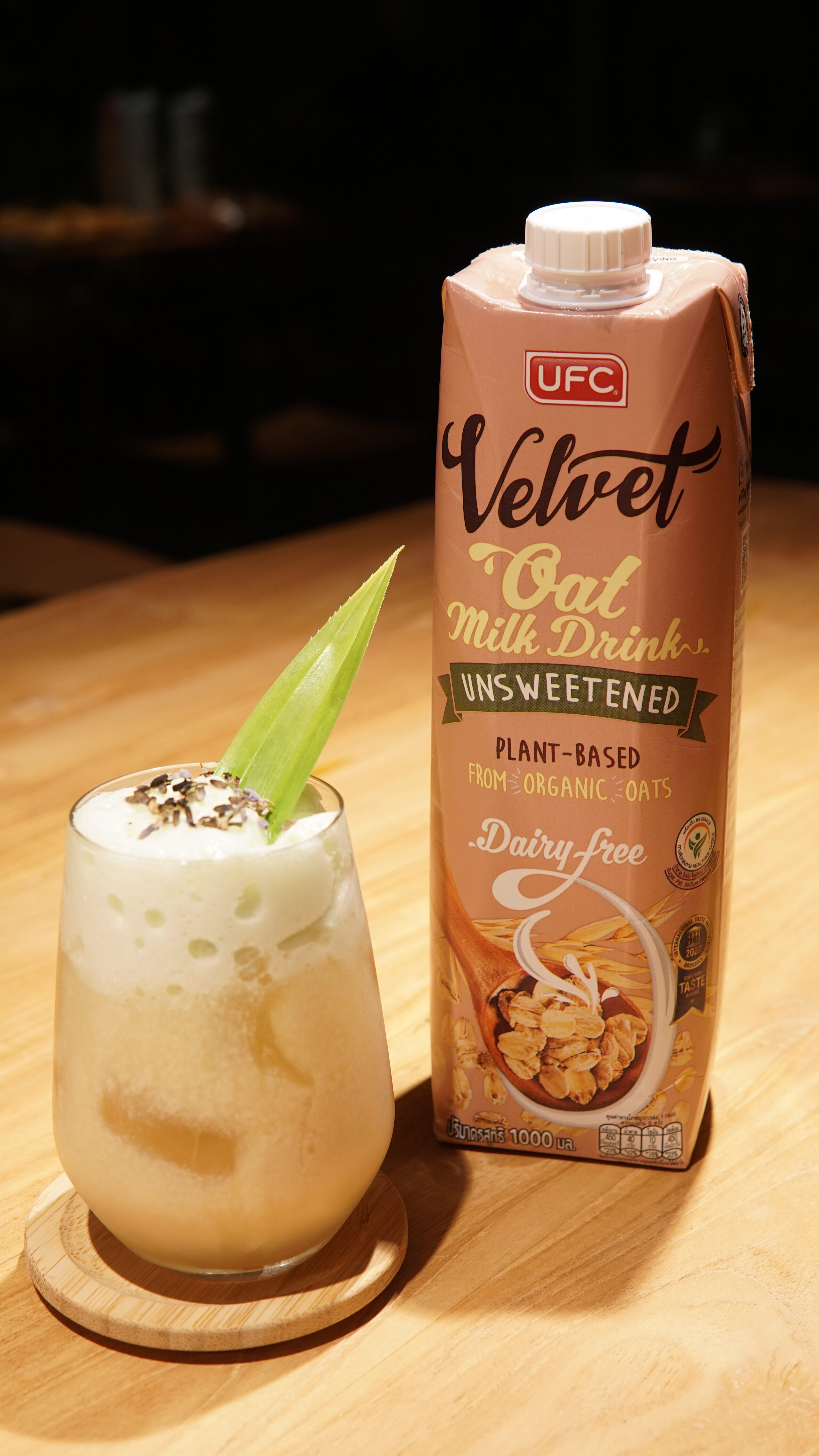 原料
Lemongrass Syrup Mixture
5 g. Lemongrass
15 ml. Hot Water
3 tsps. Sugar
30 ml. Lavender Tea
20 ml. Lemongrass Syrup
75 ml. UFC Velvet Oat Milk unsweetened
Whipped Cream
Ice
Garnish
指示
Combine lemongrass, hot water and sugar to prepare lemongrass syrup. Blend well until sugar is dissolved then filter out lemongrass extract syrup.
Put lavender tea into a tea pot, pour hot water and wait for 3-4 minutes.
Add lavender tea into a glass then lemongrass syrup, ice and UFC Velvet Oat Milk. Top with whipped cream.
Garnish with pandan leaf and lavender.
Benefits
Lavender helps reduce anxiety, stress and treat insomnia.
Lemongrass helps promote healthy digestion and regulate high blood pressure.
视频
---